The sudden death of the parliamentary candidate , of the rulling national patriotic party, for the Yape-kusawgu constituency, Abu Kamara comes as a schock to Ghanaians, as many doesn't expect his death so soon. Considering what killed killed him, government and Ghanaians must act fast to avoid more deaths.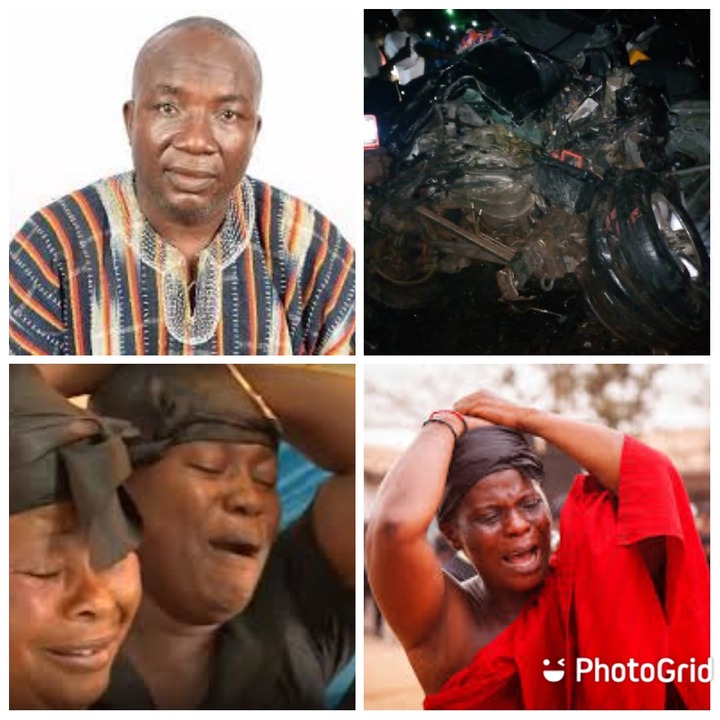 The Npp Parliamentary candidate, for Yape-kusawgu constituency, in the Savannah region of Ghana, meet his untimely death on yesterday evening.
Sources has it that, he attended a funeral of the mother of the past Npp parliamentary candidate for the constituency, known as Zakaria Yakubu, when he meet his untimely death. The incident happened at Datoyili a suberb of Tamale the northern regional capital.
He died alongside two other occupants of his car, and this is exactly what killed him.
He was a very strong man, going round with his normal duties and campaign until a ghastly accident send him to his early grave.
If the accident shouldn't have happened, by now he will have still be with us. So the accident killed him.
Government Must Act To Avoid More deaths.
In order to avoid more accidents, government must make sure the neccessary preventive measures are strictly enforced . measures like:
Over speeding,
Wrongly over taking,
Poor road network
Over loading
Proper vehicle maintenance
Qualified driving license.
The above measures should be strictly enforced by government, if indeed we want to avoid more accident deaths in the country.
The Role Of Ghanaians And The General Public.
The general public also have a very vital role to play, in ensuring that the country got rid of accident related deaths.
The fight is a collective responsibility, government can't fight it alone. As such, the general public must play the the following roles.
Ghanaians or the general public, shouldn't make the work of the law enforcing agents difficult, by deliberately breaking the laws.
Everyone must see the fight as a civic responsibility.
Ghanaians must report law breakers to the neccessary agents.
Trust me if we act accordingly, the number of accident deaths will reduce to the barest minimum.
Please kindly follow my page Myawuza for more updates.
Content created and supplied by: MYawuza (via Opera News )