Supercars is here again with the normal routine, to let you know everything about cars so you know what to choose when the time comes to get one for yourself. I don' t know for other parts of the world but I know Toyota is far more popular than Audi in Africa. Today Supercars is asking you which car would you go in for, Audi A6 Allroad or Toyota Camry. Don' t forget to share with us your thoughts in the comments section.
1. 2021 Audi A6 Allroad
Audi AG as a whole car company is a German automobile manufacturer that designs and manufactures luxurious cars under the Volkswagen Group. The Audi A6 is an executive car which ranks it 8th out of 30 for luxury fullsize cars with a starting price of 66, 945 dollars. The 2021 Audi A6 Allroad which is currently the fifth generation car comes in two trims. The first trim been the Premium Plus and tbe second trim is the Prestige. The A6 Allroad Premium is sold at a starting price of 55, 000 which is one of the highest starting prices in the class. The prestige also starts at 65, 000 and the high performance version that is the S6 starts at 73, 900 dollars.
Audi Allroad
All the models comes with a 335- horsepower turbocharged 3. 0- liter V6 engine and a seven- speed dual- clutch automatic transmission. The 2021 A6 Allroad is powered by a turbocharged 3. 0- liter V- 6 that produces 335 horsepower and 369 lb- ft of torque. If you should ask me what is the difference between the Audi A4 and the Audi A6, I would say the Audi A6 is larger than the Audi A4 and also the Audi A4 is lighter than the Audi A6. This means they both come in their own unique way but both the Audi A4 and Audi A6 come standard with Audi drive select.
Picture of Audi A6
If you are planning of getting yourself an Audi anytime soon, I would advice you to go in for the 2010 Audi A6 because they are the overall most reliable audi model. Eventhough the Audi Allroad is a great cat but you will bear with me it is expensive with a starting price which is very higher than other wagons. You can get other vehicles of the same class at a very low cost if you are actually looking for wagons to buy.
I said you can go in for other models of the same brand from different manufacturing companies but you wouldn' t like to go in for Mercedes wagon if you are comparing it to Audi Allroad because Audi is an obvious choice when it comes to performance and reliability.
Overview
Manufacturer: Audi AG
Production: 1994– present
Body and chassis
Class: Executive car
Body style: 4- door saloon/sedan, 5- door Avant
Layout: Longitudinal FF/ F4 layout
Chronology
Predecessor: Audi 100
2. Toyota Camry
Now before we take a ride into the Toyota Camry let' s take a look at some of the best Toyota models or vehicles ever.
• Avalon (2017)
• Camry (2018)
• Highlander (2017)
• Land Cruiser (2016)
• Prius (2017)
• 86 (2017)
• Sienna (2017)
• Prius Prime (2017)
Did you just see Camry 2018 among the list? If yes, then I don' t need to tell you that the 2018 models of the Camry cars are the best. With that been said, you may actually be looking for a used car, then I will advice you that the great option is the 2016 Toyota Camry. It is very safe and advanced in technology trust me.
Toyota Camry
Toyota Camry is undeniably a good car but it is not only expensive because of that. Camry' s are more expensive due to their popularity and general reliability. The latest generation or model of the Camry is more popular than any other Toyota Camry ever sold. It is so because it has the most efficient engines and has the best driving behavior.
Toyota Camry
Everything that has a good side actually has a bad side unless you are not told. Enough of the praising I guess and let me give you the bad news. I earlier on said 2018 models are the best, 2016 models are better but my sisters and brothers you should avoid 2007, 2008, 2009 models of Toyota Camry. Please don' t buy and don' t even go close to it. These cars have a known engine defect and you don' t want to own one trust me.
The Toyota Camry is a mid size, compact automobile sold internationally by the Toyota manufacturing company since March 1982.
Overview
Manufacturer: Toyota
Other names of Toyota Corolla in different countries
Daihatsu Altis (Japan)
Toyota Vista (Japan)
Toyota Scepter (Japan)
Toyota Vienta (Australia)
Toyota Aurion (Australia)
Holden Apollo (Australia)
Production: March 1982– present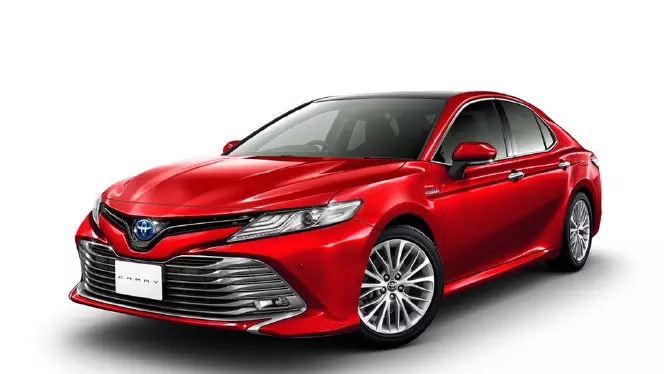 Body and chassis
Class: Compact car, Mid- size car since 1991
Layout: Front- engine, front- wheel- drive
Chronology
Predecessor: Toyota Celica Camry, Toyota Corona (Asia), Toyota Avensis (Europe)
Please if you appreciate my efforts in letting you know the best choice when it comes to cars let me know in the comments section. Like, share and follow supercars for more interesting articles on cars. If this is the first time reading my article, please go to my page and read other articles you may like.
Content created and supplied by: Beautiful_Vero (via Opera News )