Please follow me for more trending stories every day.
just click on the follow button that is located at the top of this post to follow me.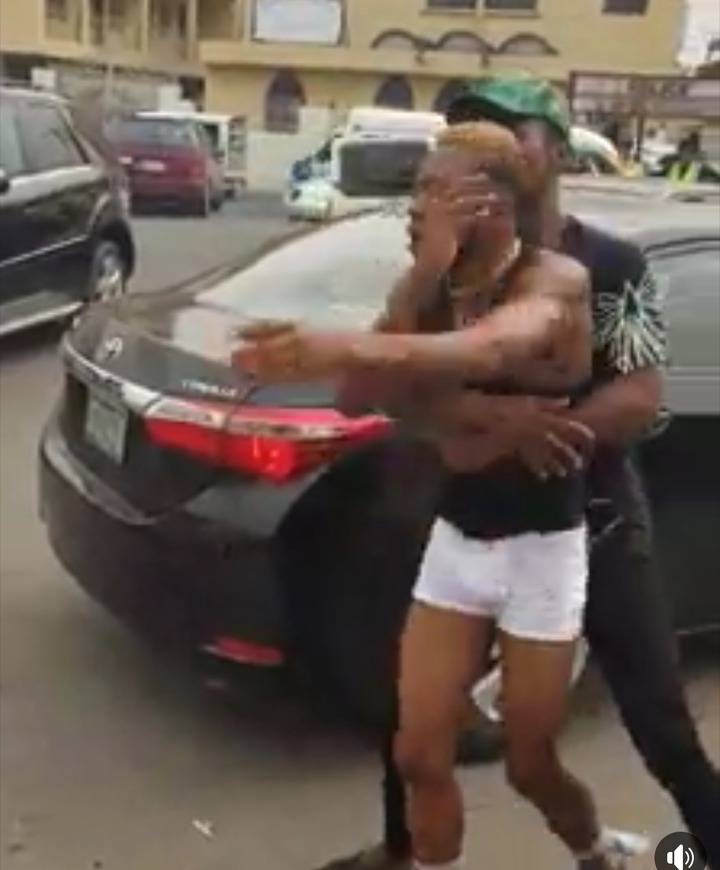 During the afternoon, a famous yahoo boy was seen confessing and begging for help somewhere in Nigeria.
The whole thing happened as he was driving down a Lagos commercial street in his Mercedes Benz SUV. He jumped out of the car and began behaving as if someone was chasing him.
He yanked off his shirt and attempted to escape from his mother, who was driving with him at the time of the incident. Witnesses hurried over to see what was wrong with him.
He was then bundled into the car and taken to the nearest hospital for treatment by one of the people in the crowd who held him tightly so that he wouldn't attempt to flee.
please like, comment, and share this post.
Content created and supplied by: Entertainmentbase360 (via Opera News )