Long-term storage of vehicles can be done, but it's not as easy as just parking them in a dry garage.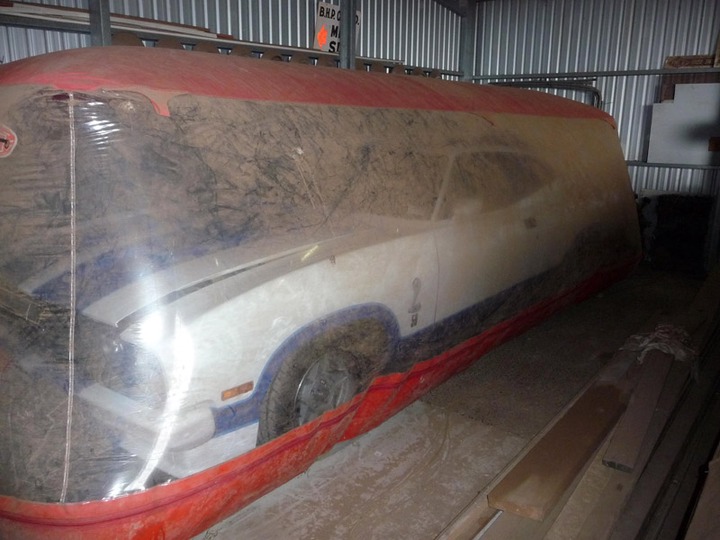 The first thing to consider is the engine. Most engines contain parts such as valve springs, cam chain tensioners and other sprung parts. If springs are left in a fully compressed state for years, they can fatigue and lose some of their resiliency. For this reason, a weekly rotation of the engine is advised, even if it's not started. Because you will be rotating the engine each week, you will want some clean high-quality oil in the crankcase.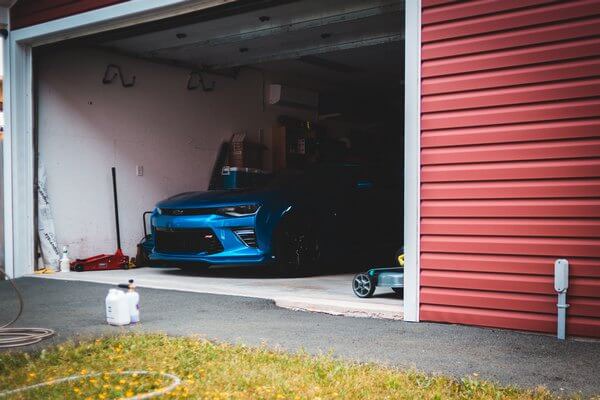 Also, since engines are designed to breathe, you will want to protect the inside from humidity and corrosion. You do that by covering the intake and exhaust.
All other fluids should be drained, including coolant, transmission, differential, brake and power steering.
The car should be placed on jackstands, which are under the frame or subframe points on the car. This is to take the weight off of the springs, so they don't fatigue.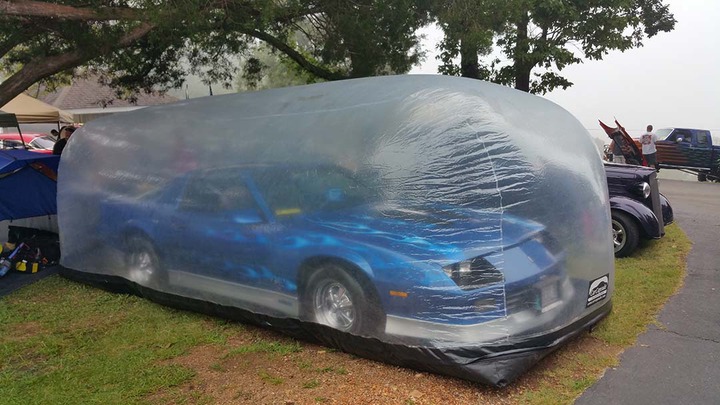 The tires should be deflated and wrapped in plastic, to prevent ozone cracking and damage. They should be protected from any UV light as well.
Any leather interior surfaces should be treated with Lexol or other leather treatment, to prevent drying and cracking. Vinyl parts such as the dashboard should be covered as well.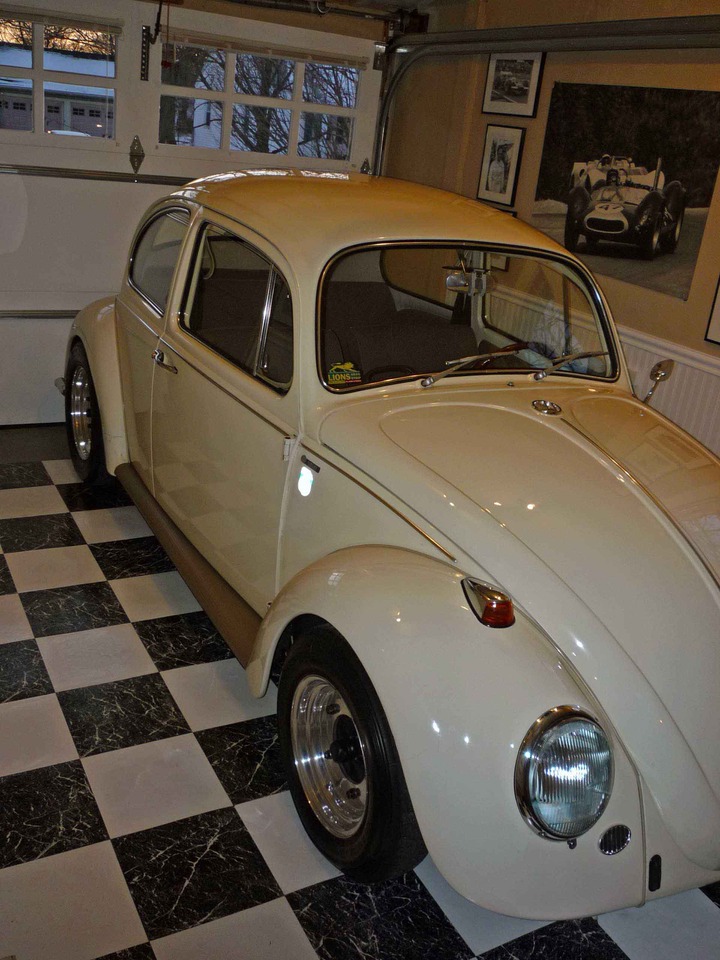 The battery should be removed from the car entirely. Keep a fresh battery nearby for the routine engine turning procedure.
If adjustable, the fanbelt(s) should be kept loose and any underhood hoses can be covered with a light application of petroleum jelly.
For the environment, the car should be stored in a garage or room with minimal temperature and humidity variations. A quality breathable car cover can be placed over the entire vehicle. Things which produce combustion (i.e.: a gas water heater or gas dryer) should not be in the same room as the car.
Unless I forgot something, that should be it. To put it back on the road, just reverse all of these steps and especially have the brakes serviced, everything checked for leaks and clear any DTC (diagnostic trouble codes) that the computer has saved.
Content created and supplied by: Aware247 (via Opera News )