Jerry Mallo, 26-year-old, Nigerian born Fabrication Engineer and CEO of Bennie Technologies Ltd. He designed and manufactured Nigeria's first carbon fiber sports car called the "Bennie Purrie."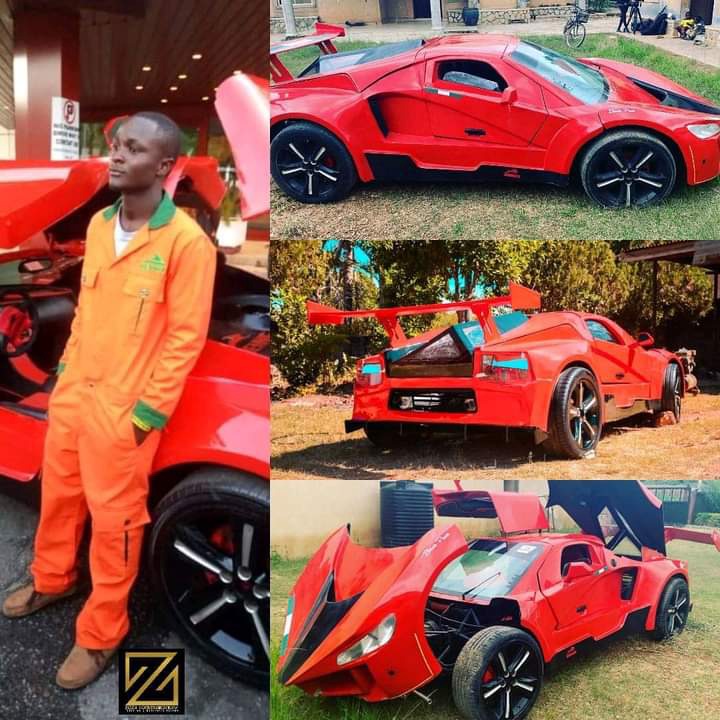 The body of "Bennie Purrie" is made of carbon fibres. This flexible fabric-like material is stronger and lighter than today's steel and aluminum parts.
The two-seater sports car has a Gull-wing doors. This special door was pioneered by the 1952 Mercedes-Benz 300SL race car.
Powering this prototype car is a 2.0 litre engine car that pumps out 130 big horsepower. This engine allows that car to go from 0 to 120km/h in 12 seconds.
Jerry Mallo is currently working towards unveiling a production version that could one day rival popular sports car.
"Africa is a very big market for luxury vehicles. I got that exposure when I was in studying in UK. We learnt that making the car is just half of the challenge. Selling it is the other half. Africa is usually the target place to sell these vehicles. So I feel there's a big market for it here," said Mallo.
Content created and supplied by: YoungDapper (via Opera News )