The new year began over a month ago and those who had money to buy cars have actually bought it already. The year is not yet over since we are only in the second month. If you are planning of getting yourself an SUV, CUV or a new set of wheels this Valentine, Easter, Summer or anytime of the year, you can find one from the list.
Chrysler Pacifica is a US$43, 695. 00 3. 6- liter V6 engine mid size crossover produced by Chrysler from 2003 to 2007, for the model years 2004 to 2008. The 2021 model of Chrysler Pacifica fares well in the minivan class as it offers comfortable features and gives a pleasant ride.
Chrysler Pacifica
The Chrysler Pacifica comes in four trims. The Touring, Touring L, Limited and the Pinnacle. All four models comes with a 3. 6- liter V6 engine and a nine- speed automatic transmission while the first two has a standard Front- wheel drive. If you are interested in this cars, avoid the 2004 to 2008 models. The 2004 to 2008 models of the Chrysler Pacifica suffers from a ticking noise from the engine
The Chrysler Voyager can be bought in place of the Chrysler Pacifica since they are the same and share many features. The only significant difference is that the Pacifica Hybrid is significantly heavier than the Voyager due to its battery pack and EV drivetrain.
Overview
Manufacturer: Chrysler
Production: 2016– present
Model years: 2017– present
Assembly: Windsor, Ontario and Canada
Designer: Irina Zavatski and Winnie Cheung
Body and chassis
Class: Minivan
Layout: Front- engine, front- wheel drive, all- wheel drive
Platform: Compact US Wide
Related: Chrysler Voyager, Chrysler 200 (UF)
Powertrain
Engine: 3. 6 L Pentastar V6
Transmission: 9- speed 948TE automatic
Electric range: 33 miles (53 km)
Plug- in charging: 16- kWh lithium- ion (Li- ion) battery
Dimensions
Wheelbase: 121. 6 in
Length: 203. 6 in
Width: 79. 6 in
Height: 69. 9 in– 70. 7 in
Curb weight: 4, 330 lb and 4, 987 lb (hybrid)
Chronology
Predecessor
Chrysler minivans
Chrysler Town & Country
Chrysler Pacifica
2. Chevrolet Traverse
The Chevrolet Traverse is a seven or eight seat full- size crossover SUV built by General Motors since 2009. The Chevrolet traverse is expected to last about 200, 000 miles. With a starting price of $36, 098. 00, the 2021 Chevy Traverse lets you make the most of every drive with spacious interior and powerful capability.
Overview
Manufacturer: General Motors
Production: 2008– present
Model years: 2009– present
Body and chassis
Class: Full- size crossover SUV
Layout: Front- engine, front- wheel- drive, all- wheel- drive
Related
GMC Acadia
Buick Enclave
Saturn Outlook
Cadillac XT6
Chronology
Predecessor: Saturn Outlook, Chevrolet TrailBlazer, Chevrolet Uplander and Chevrolet Orlando.
3. Toyota Camry
Toyota Camry
4. Lexus ES
The Lexus ES which is also known as the Toyota Camry Prominent is a series of mid- size executive cars sold by Lexus, the luxury division of Toyota. The production of the Lexus ES began in the year 1989. The ES stands for Executive/Elegant Sedan. If you are wondering what is the difference between the Lexus ES and the Toyota Camry (shown above), well let' s make a little comparison. Also, they are all manufactured under Toyota Motor Corporation.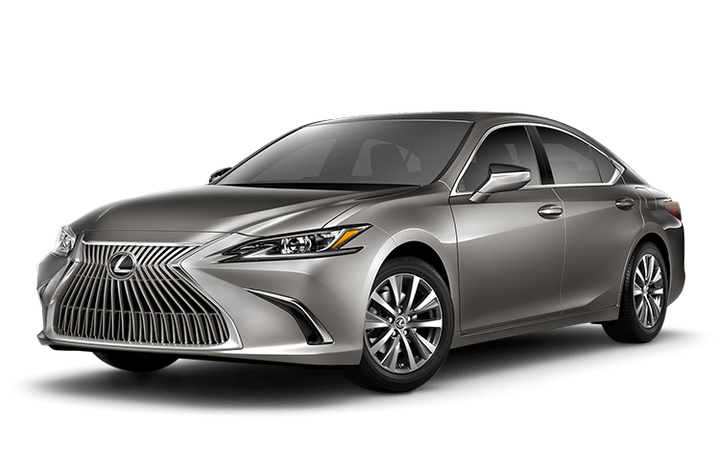 Lexus ES
To put it in a simple form to avoid long comparison, the 2019 Lexus ES 350 delivers more power than the 2019 Toyota Camry. The 2021 Lexus ES is a very good car as it combines striking design with world- class luxury.
The Best Used Lexus Models
• 2018- Present Lexus LC
• 2013- Present Lexus GS
• 2013- Present Lexus GS Hybrid
• 2016- Present Lexus RX Hybrid
• 2016- Present Lexus RX 350
• 2013- 2018 Lexus ES Hybrid
• 2013- 2018 Lexus ES
• 2015- Present Lexus NX
Overview
Manufacturer: Lexus (Toyota)
Production: June 1989– present
Body and chassis
Class: Entry- level luxury car/Compact executive car (1989– 1991), Mid- size luxury car/Executive car(1991−present)
Layout: Front- engine, front- wheel- drive, four- wheel- drive
5. Honda Accord
The 2021 Honda Accord is a midsize sedan which is available in six trim levels. They are the LX, Sport, Sport Special Edition or SE, EX- L, Sport 2. 0T and the Touring. The Honda Accord is one of the nicest in the midsize car class. It comes with two rows of spacious supportive seats.
Honda Accord
The best year of the Honda Accord you should probably look for is the 2013 model because it is very reliable. 2003 and 2008 models are the worse.
It comes at a whopping price of 27, 935. 00 USD. It probably may be because the car is very reliable and popular that' s why it is expensive.
Overview
Manufacturer: Honda
Production: 1976– present
Body and chassis
Class
Compact car (1976– 1989)
Mid- size car (1989– present)
Body style
3- door hatchback
4- door sedan
2- door coupé
5- door station wagon
Layout: Front- engine, front- wheel- drive
Content created and supplied by: Beautiful_Vero (via Opera News )