This man has got many people wondering as he sacrifices himself for his motorcycle.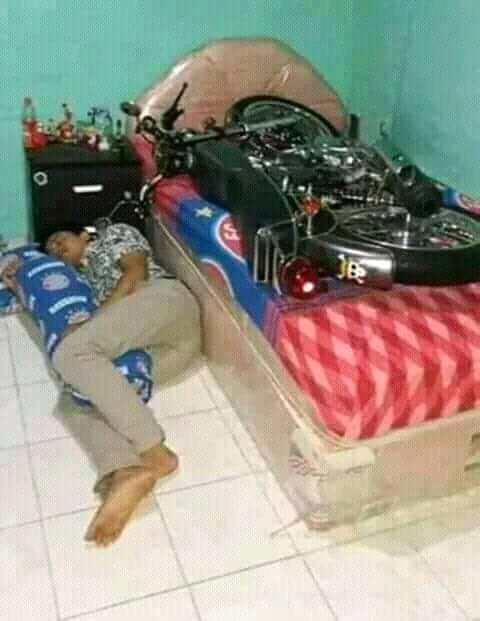 Where is this word heading to,wonders happening everywhere and there.
"How" and "why" have now become the questions running through the minds of people as wonders now rules the word
However,many has disclosed that it was just a comedy while others will not give up on their believe that these things are the fruits of mental illness.
Finally in an interview,this man said he was very excited that he was able to buy a new motorcycle,and that is the reason behind all this.
This is going nowhere,and must be put to a stop,we must pray that this may be reduced.
Many more things happen everywhere in this world and we all know.
But situations like these are going beyond the boundaries of reality.
This man must have gone out of his senses and was also fooled to do these this things
●A man ate up a life cock
●A 17 year old becoming a father of 3
Wonders and wonders and wonder everyday.
Lets hope and pray to doesn't get worse.
Content created and supplied by: Medadtoboya (via Opera News )