This happened yesterday at a certain village called nwawasua in the sunyani east, it was beyond my imagination and can't hide it.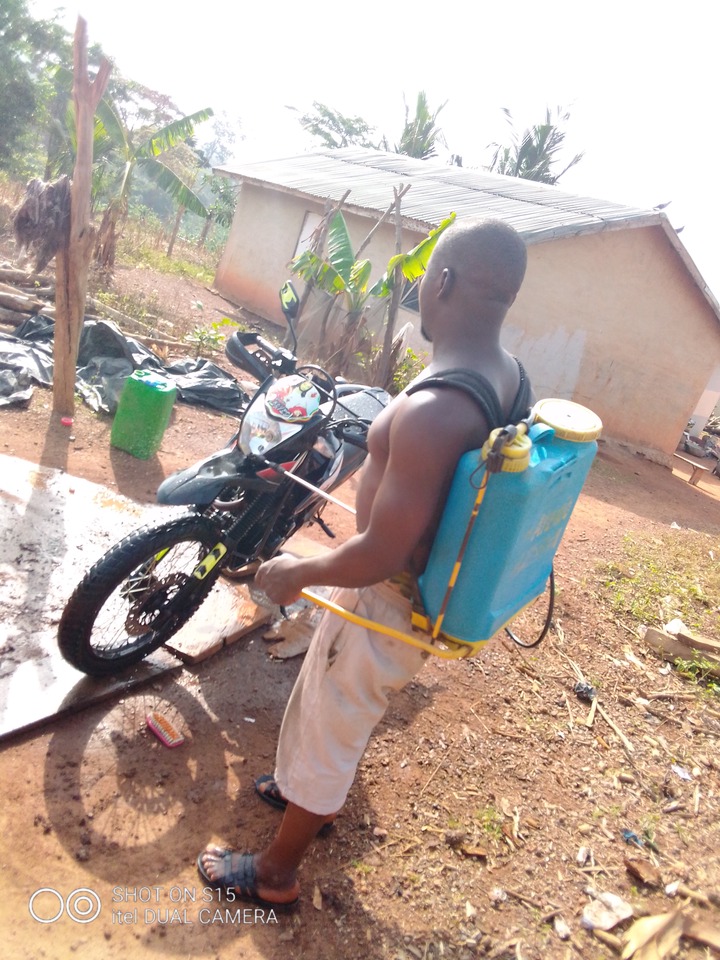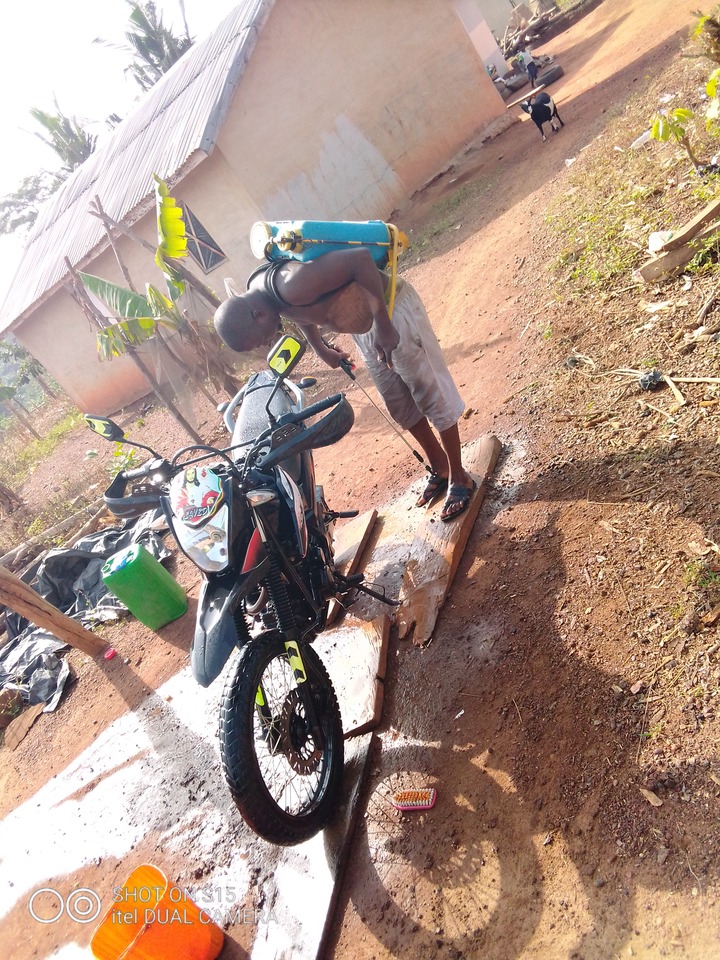 This amazing new style happened yesterday and I couldn't keep it alone because this was really interesting.
A certain guy called kaakyire living in a small community and this thing happened as he uses a spray machine as a washing Bay machine.
Can this be a new technique of wash a car or a motor bike, I was really surprised if seeing this and couldn't resist to laugh.
Day in day out new ideas pop up in this modern world and there are a lot of techniques been generated to do your own things.
I have never set my eye on this new technique before in my entire life. This is really marvelous.
How can u describe this in you own language?
Pour down your opinion and share for other to express their view.
Don't forget to like and follow for more entertaining news.
Content created and supplied by: Atuguba (via Opera News )