Parts of a ship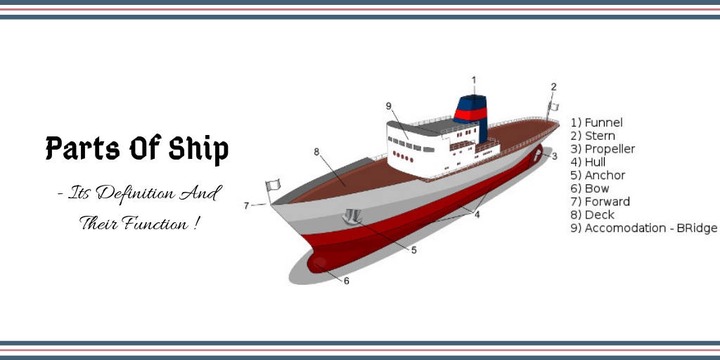 Key words
Aft
Forward 
Port side
Starboard 
Deck
Cabins
 Bridge wings
Midship accommodation 
Weather deck
Hatches
Portside of a ship is the left side of the ship with reference to the aft when looking forward.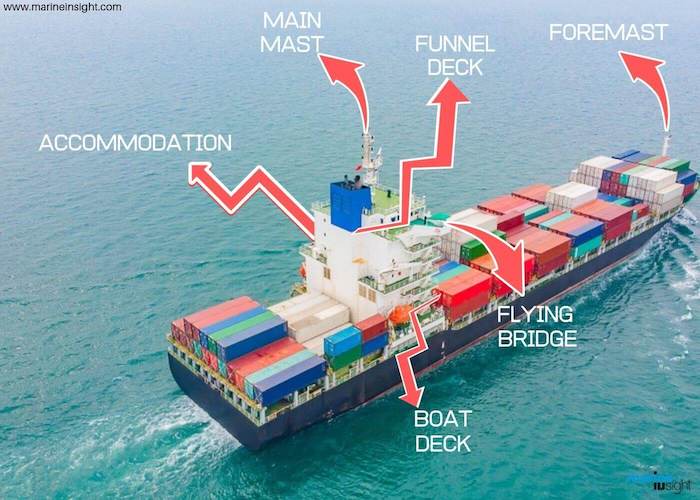 A ship is a marine vehicle for the transport of goods across the ocean.
Cargo hold: storage where cargo is kept
NB: A ship is described by the type of cargo it carries.
A reefer ship is a type of ship that is used for the purpose of carrying refrigerated cargo. Reefer ships are mainly used to transport spoilable goods.
Mooring of the ship 
A mooring is any permanent structure to which a vessel may be secured. Examples include quays, wharfs, jetties, piers, anchor buoys, and mooring buoys. A ship is secured to a mooring to forestall free movement of the ship on the water.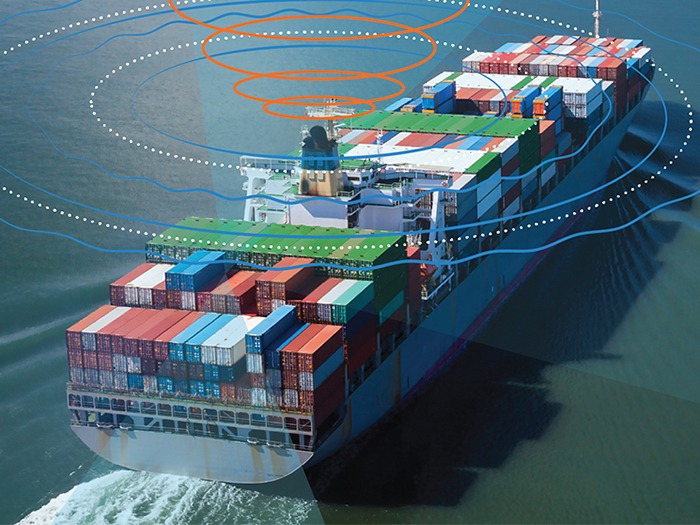 NB. Some ships got anchors at the aft and is rarely used.it is dropped in swift river
Oil tankers: vessels which carry oil
Types
Oil tankers and gas tankers
General cargo ships and some bulk carriers has cranes on the them.
MPV ships: multipurpose vessels. 
Inside them we have project cargo ships 
Ships with cranes are known as general cargo ships.
POOP DECK : a poop deck is a deck that forms the roof of a cabin built in the rear, or "aft", part of the superstructure of a ship.
Content created and supplied by: Kofi.jnr (via Opera News )