Welcome to my platform, writing for Ghana's favorite entertainment news blog is what I love doing. I'm always bringing the best news to you. Don't forget to like, share, comment, and follow to enjoy my next article.
To Commence, An energetic man named David Smith who was currently living at Suhum in the Eastern part of Ghana. He has a wife named Juliana Smith and 2 sons. He works at the bank as a security guard. David Smith was found lying down after the match of Juventus. According to his friends, They said David was very sure about the match of Juventus because he had place a bet between Juventus and Benevento on Sunday 21st March, 2021. He had place a huge amount of money on the Bet because he wanted to win a lot of money. In fact, He staked with his sons school fees and other money which would benefit them. Whiles watching the match and seeing Juventus lose, it was said that we went home quietly and seeing no one in the room and also he didn't know where he was going to get that money from so it became a burden upon him and also he will be blamed for such thing. So he thought of committing suicide to free him from all these thoughts.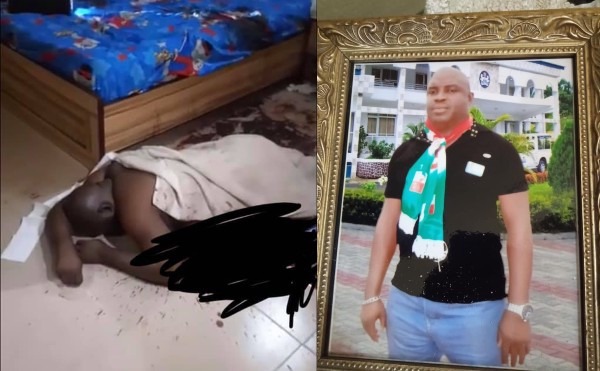 Thank you all for reading this article, kindly share and follow for more updates. Remember to follow this article in order to get notified by the next article.
Content created and supplied by: Newshub.z (via Opera News )