What Ismael, a Popular Toll Booth Bread Seller Did That Got Everyone Talking
Thank you for taking time to click on this article, for the mean time, click on the plus sign up there to follow this channel for daily dose of trending news across the length and breadth of Ghana.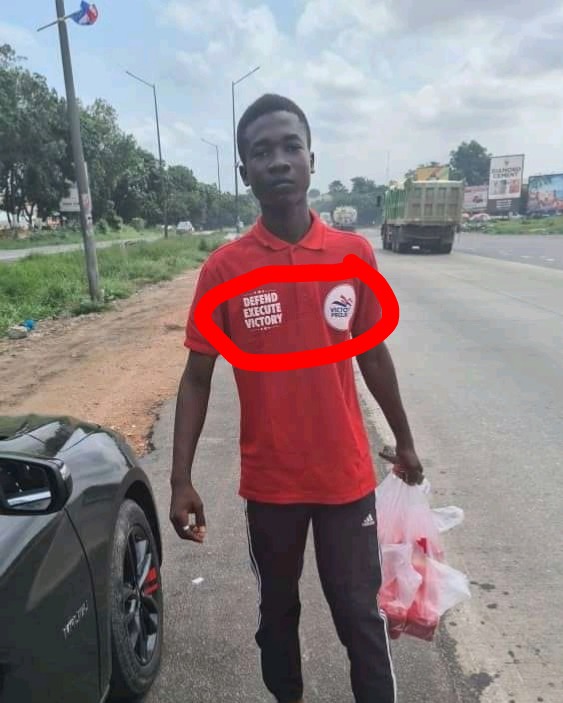 Sometimes the love of a good party exceeds just sitting in your house and be talking. Ismael has set the internet ablaze for his undying love for the New Patriotic Party.
Ismael is from Agbozume and bread selling is the only business he does for living. He sells his bread at the Accra end of the Tema motorway toll booth. He has attracted a lot of attention to himself with his love for the New Patriotic Party. Every day Ismael will come wearing a New Patriotic Party t-shirt.
The other workers used to wonder why he is so dedicated to the New Patriotic Party and he will tell them, two of his siblings are now in senior high school which he could not get the advantage to go that ended him selling bread.
The most striking think that even got everyone amazed upon hearing his story is, he pays the toll for every New Patriotic Party branded vehicle that passes there.
Ismael for genuine love for the New Patriotic Party. On his t-shirt is written the Motto, Development in Freedom
Content created and supplied by: dailyanalyst2 (via Opera News )