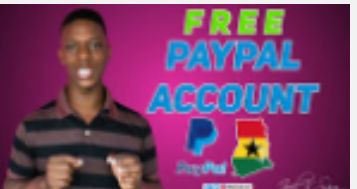 During this crisis (COVID 19), online jobs and digital marketing have been promoted across the globe. But the problem in Ghana here we are confronting is the payments methods, there are some payment methods that most online jobs websites platforms used especially PayPal, but Ghana is not part of the countries that use PayPal as their payment method that they used to send and receive cash online. But we have some African countries like Kenyan and Lesotho and many more that use PayPal in their country.
Today I am going to show you step by step on how to register for PayPal account for free in Ghana and the directions on how to use it, but before that I want you to do me a favor, please click on the +follow button so that we can continue to post more relevant contents for you to enjoy.
What is PayPal
PayPal is an electronic commerce company that facilitates payments between parties through online transfers. PayPal allows customers to establish an account on its platform, which is connected to a user's credit card or checking account. Once identification and proof of funds are confirmed, users can begin sending or receiving payments to and from other PayPal accounts online or through the company's app.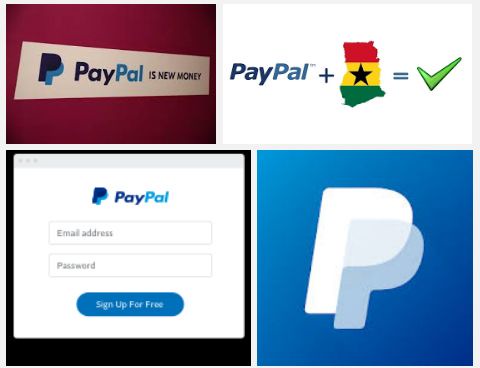 Let's move straight forward on how to sign up a verified PayPal account in Ghana
Step 1 Go to www.paypal.com/ls
Please make sure to bring the slash ( /ls) as indicated in the bracket. If you failed to bring the slash /LS , you will find it difficult to fill your forms. Because LS stand for Lesotho which is part of the African countries that use PayPal. When you used United States or any other countries it won't work because Ghana is part of countries that use PayPal.
STEP 2 You will see Sign up in The webpage, click on it.
STEP 3 Fill in a valid email address. Eg [email protected] and click on submit.
Please when signing up, sign up for business account
STEP 4 Setup your password. Make sure your password contains number, uppercase letter, lowercase letter. Eg, 12345678Gh. Click on the submit button to go to the next step.
STEP 5 Fill up the form. When filling the form, you will see Lesotho flag there, click on it to select your country (Ghana) and enter your phone number. Don't start your phone number with 0. Go straight typing the nine digits. Eg, +233 545867383.
Select your country postal code, Ghana postal code is 00233 enter it in the postal code area. This are the important thing to do the rest is providing your own information.
If you find yourself difficult signing up please copy the link below watch it on YouTube how to follow the steps properly.
https://youtu.be/SwnA9J1wP74
When you have successfully setup your PayPal account, verfy it, they will send you message into your gmail account, go to your gmail and click on confirm, after that they ask you to enter your password to verify whether it you.
How to us your PayPal account
link your PayPal account to either debit card, credit card, master card.
NOTE. Don't link your PayPal account to bank because they won't accept any transaction since PayPal is not in Ghana, some banks in Ghana do not work online to accept PayPal, maybe they might accept any other payment method but not PayPal and some banks in Ghana do accept PayPal.
If you are interested in this content, kindly, +follow, share, like and comment. Thank you
Content created and supplied by: Blessedjoy9000 (via Opera News )