Thanks for clicking, your time and interest is really appreciated. Kindly hit the follow button above before you scroll down into the article.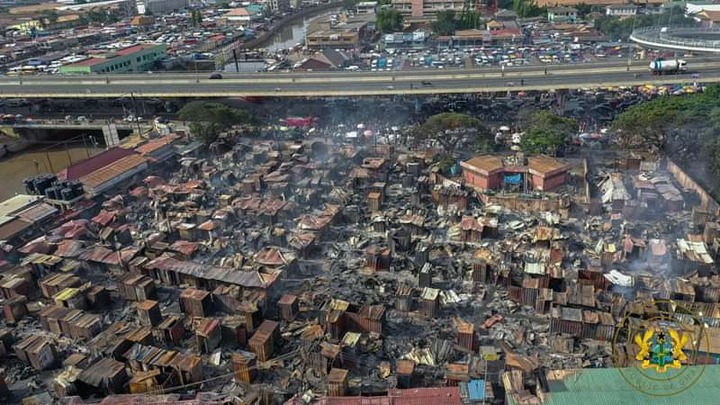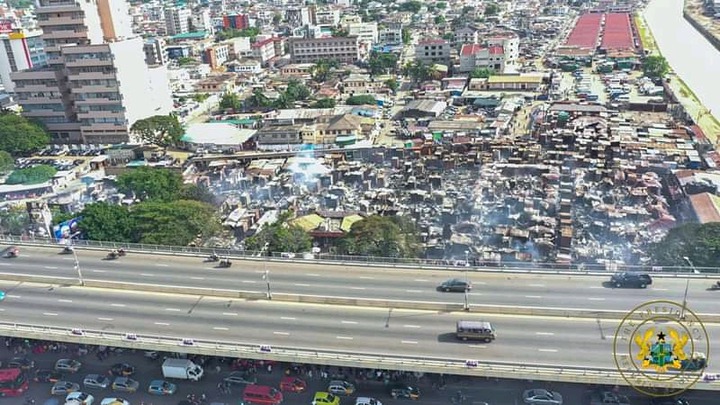 The fire outbreak which by claims of eyewitnesses happened at 1:00am at the Odawna market in the Korle Klotey constituency today, 18th November 2020, has caused severe losses on the victims of the incident. These victims happened to be enterpreneurs with their small scale industries and businesses located in the market.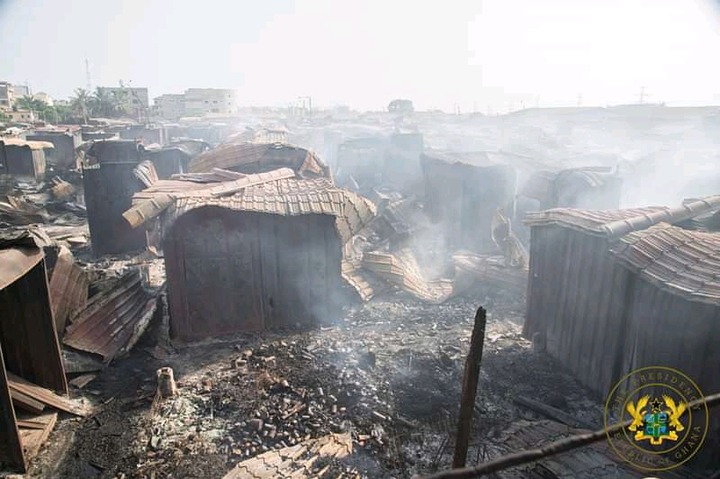 Some claimed they had recently stocked their ventures with newly purchased inventories, provisions and other products to be marketed to their customers. These enterpreneurs speaking in an earlier joynews report also claimed the quantified amount of liabilities they have incurred is unmeasurable and hence they need financial support and not provisional support from the NADMO.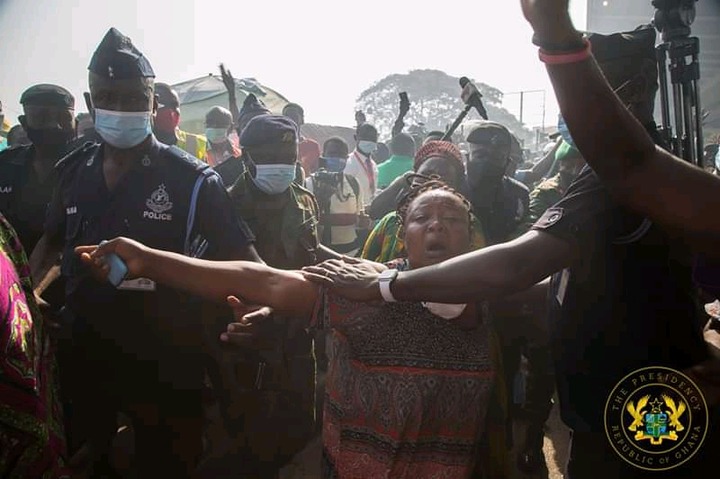 Lo and Behold the president himself showed up at the disaster scene to console and make known their plans to help these unconsolable traders to rise from the ashes of their dismay.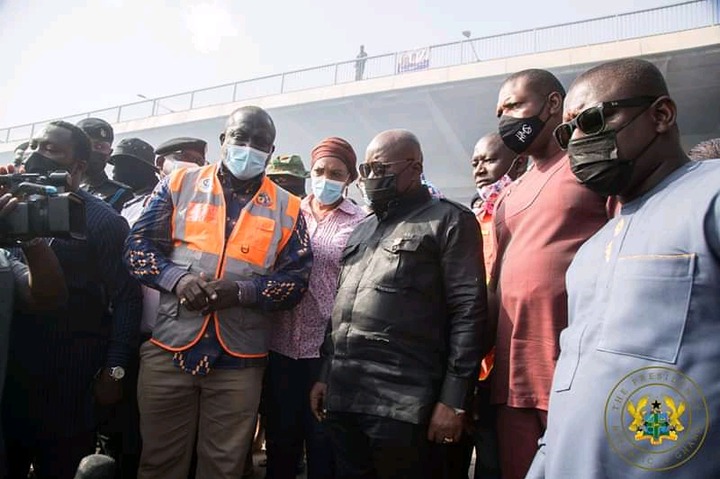 The president upon his arrival was greeted with massive crowds who showed appreciation for his visit to the Constituency. These natives were cheering the president, chanting '4 more 4 Nana' with their four fingers in the air as shown in the pictures below.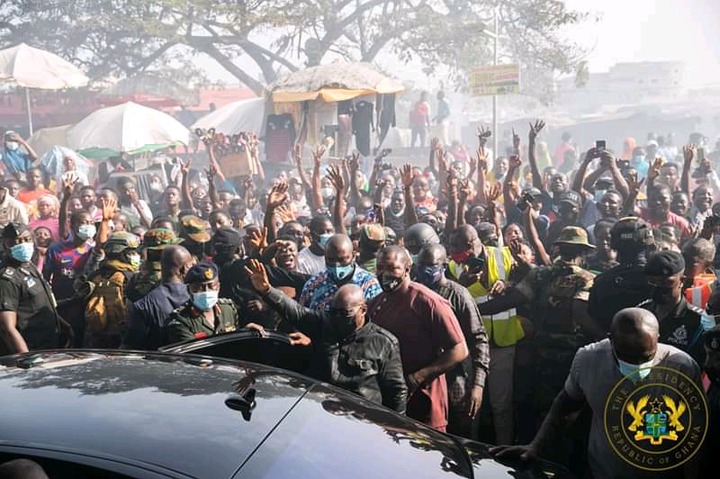 The president then broke silence on the arrangements put in place to curb the liabilities of these traders.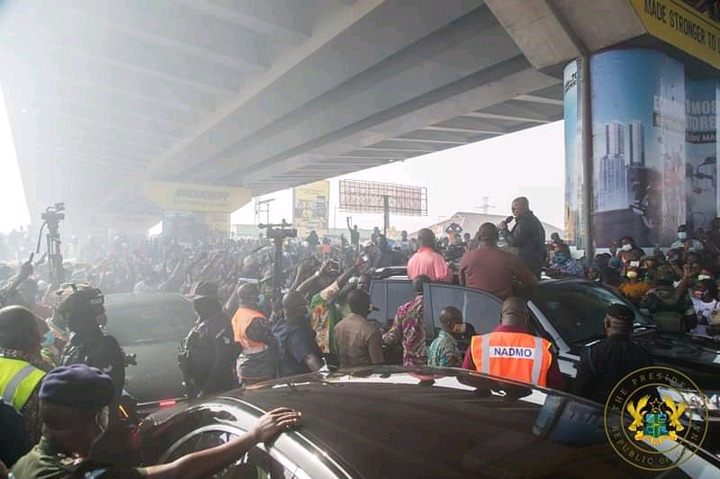 He claimed that with the aid of the National Board for Small Scale Industries (NBSSI) - which was established in 1985 as a non-profit public sector organisation under the Ministry of trade, Industry and Presidential Special Initiative - he is going to make sure all the 3000 victims of the disaster receive appropriate support in the next three weeks.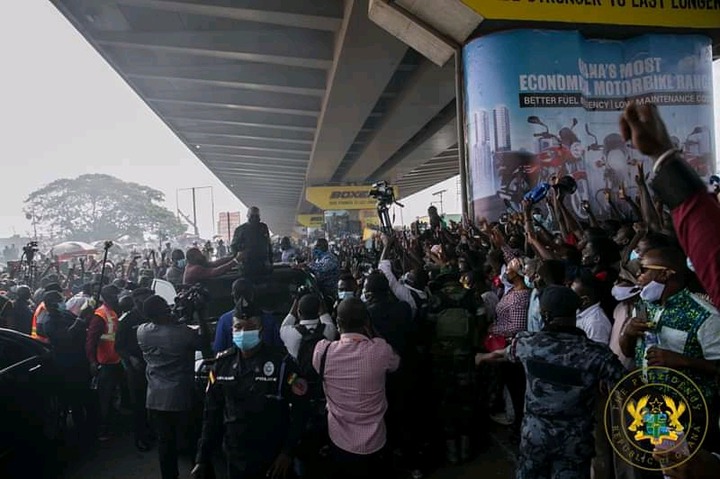 Indeed this was a huge comfort for the victims of the tragic event. They really showed signs of appreciations to the president's claims.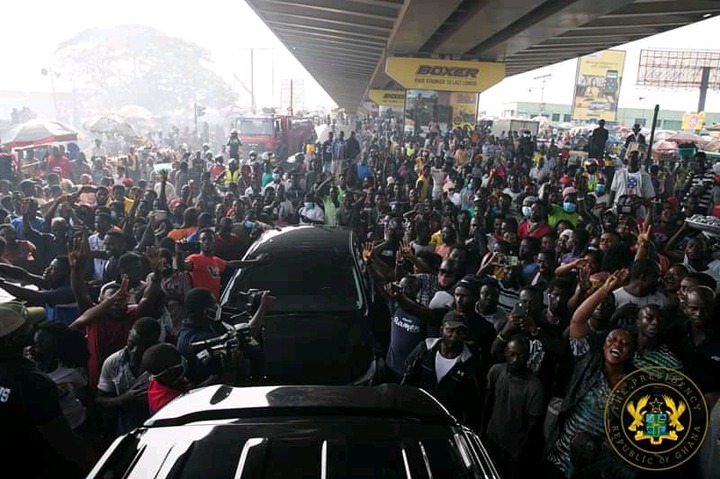 After taking this to his(the president) Facebook page, there were diverse reactions from netizens. They showed a high degree of appreciation for the president's concern for the huge liabilities of these traders.
The comments passed by netizens showed how thankful they are for the president whilse some also laid some critics;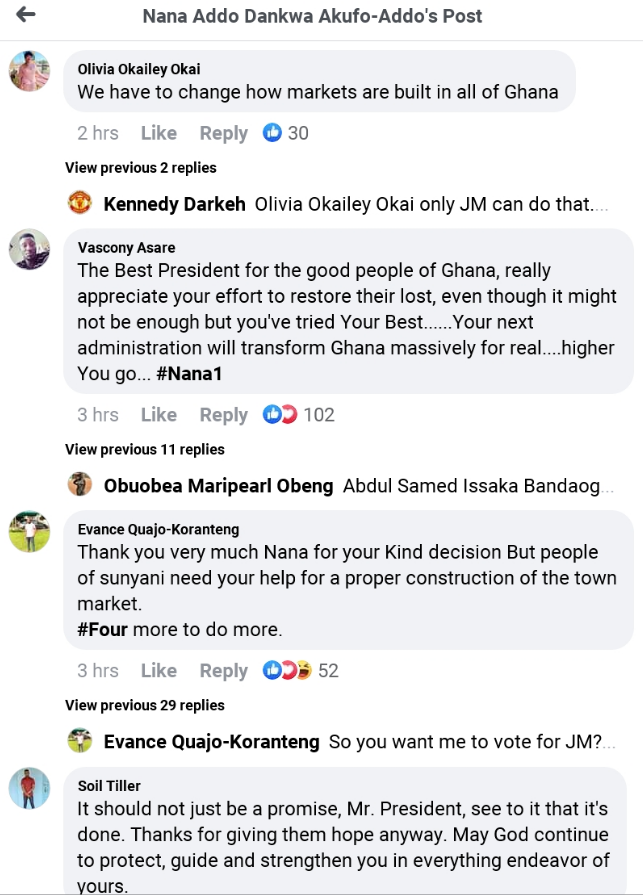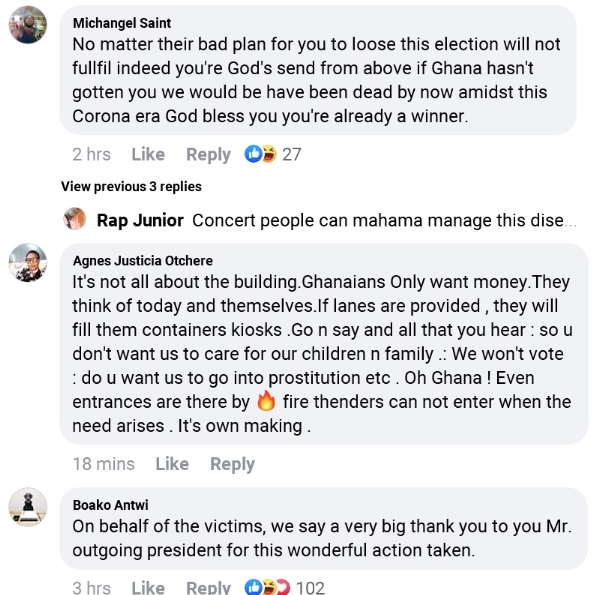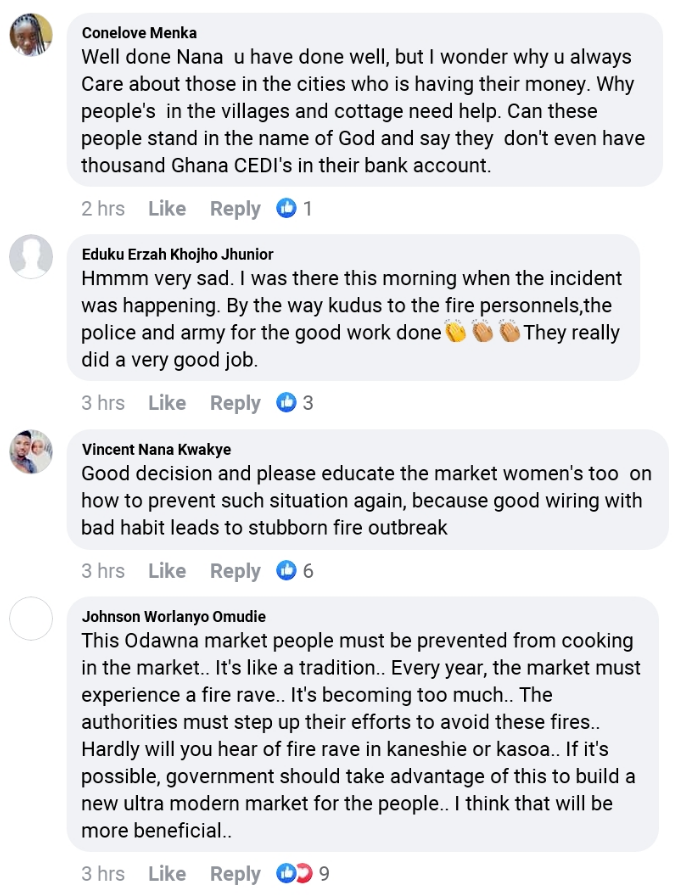 People who tried to pass negative comments were quickly bashed out into silence;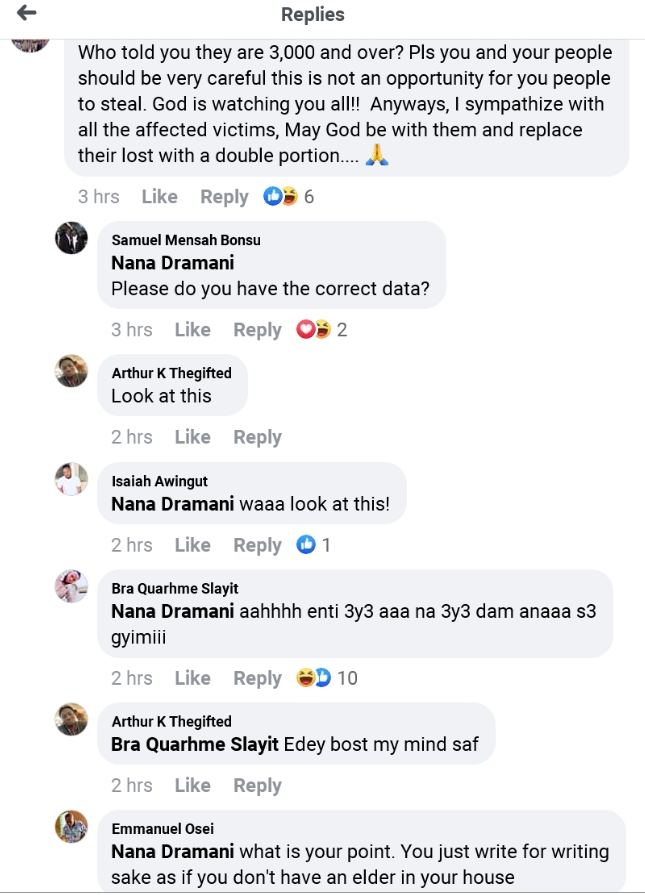 What do you make of the president's move to come to the victims' aid? What distinguished Naana Jane Opoku Mensah's visit from that of the president's?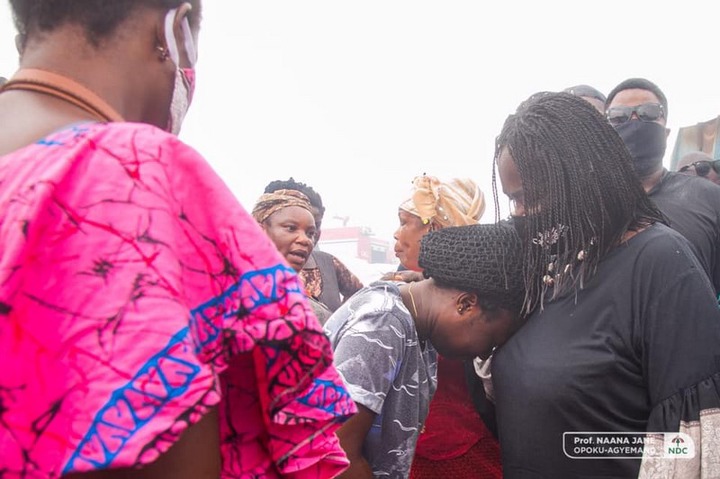 Please hit the follow button for more.
Don't forget to hit the like button and share.
Content created and supplied by: Puzzleworth (via Opera News )