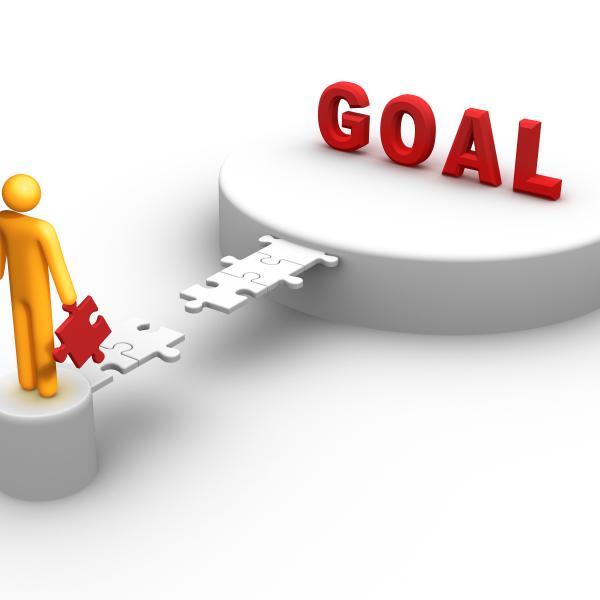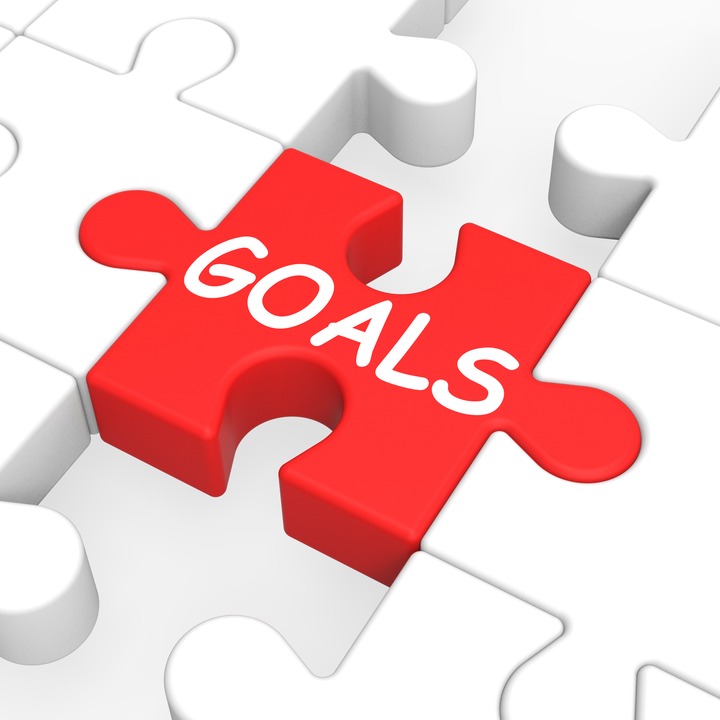 Goal is an idea of the future or desired result that a person or a group of people envision, plan and commit to achieve. People endeavour .
Setting goals gives your life direction, and boosts your motivation and self-confidence. 
Here are 4 keys to based on;
1.Planning is the process of thinking about the activities required to achieve a desired goal. It is the first and foremost activity to achieve desired results. It involves the creation and maintenance of a plan, such as psychological aspects that require conceptual skills.
 Planning is nothing but thinking before the action takes place. It helps us to take a peep into the future and decide in advance.
2.Organizing or organising is the establishment of effective authority relationships among selected work, persons and work places in order for the group to work together efficiently. Or the process of dividing work into sections and departments.
Organizing is the function of management that involves developing an organizational structure and allocating human resources to ensure the accomplishment of objectives. The structure of the organization is the framework within which effort is coordinated.
3.Directing refers to a process or technique of instructing, guiding, inspiring, counselling, overseeing and leading people towards the accomplishment of organizational goals. It is a continuous managerial process that goes on throughout the life of the organization.
Directing is a process in which the manager instructs, guide and oversees the performance of the workers to achieve predetermined goals.
4.Controlling can be defined as that function of management which helps to seek planned results from the subordinates, managers and at all levels of an organization. The controlling function helps in measuring the progress towards the organizational goals & brings any deviations, & indicates corrective action.
Controlling helps managers monitor the effectiveness of their planning, organizing, and leading activities; monitor environmental changes 
The For Keys above, can lead you to achieving better in life...
lf this is very interesting then, I urge you to keep sharing for someone out there to also benefits..........
keep following for more.............
Content created and supplied by: Prosper1994 (via Opera News )