Day in day out people are entering and exiting the world. The global population however keeps on growing. In other parts of the world provisions are made for the people in advance.
The situation is totally different here in Ghana. We can't even give the exact number of our people due to a lot of reasons, which I believe you can think of one.
Annually a lot of people graduate and add up to the unemployed number. This is due to the little space in the job sector and a whole lot more. To help solve this problem we're usually encouraged to go into entrepreneurship, but the major problem is getting the capital.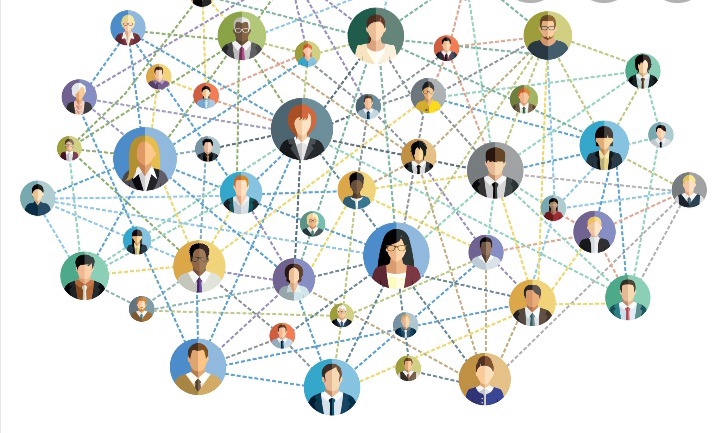 You know what? If you've the right network searching for a job can be less stressful. Usually the best way to land yourself a job, a well paying job for that matter is through networking. Here's how to build your network.
1. Define your strategy. Networking is dynamic. There's no one strategy that works for all. You've to have multiple strategies. Always having multiple strategies, when plan A fails switch to plan B without any delay. You should have a strategy for what you want, what you've to offer as well as your target. Remember someone else's might only turn out disastrous should you try it.
2. Make the most out of social media. Social media is a very powerful tool be it in either a good or bad way. You can reach millions of people in a matter of minutes. You can also learn about multiple things all at the same time. Connect with people who share your thoughts, that way, you can help each other through information sharing and build a rapport.
3. Have a clear pitch. Remember you're not the only one running this race. You've competitors who are improving themselves daily till they reach their goal. That means you've to always have up your game and be at the top level. Simply put a pitch is more or less like you selling yourself. Who you're, why you should be taken seriously and what you do.
4. Consider your environment. Usually when there's a vacancy it's normally occupied by who is known by them. Widen your horizon, be more sociable. You never know who will be your helper, it could be a friend, a neighbour, a family member, a church member and the list goes on and on.
5. Be consistent. You don't just give up after a few tries. You never know when your time will come. Just keep on pushing till your time comes and you reap the fruits of your labour.
Thank you so much for reading. Is there any point I didn't add? Feel free to add it in the comment section. Kindly like and share this. Do follow me as well. Keep safe and mask up. Till next time be safe. Bye!!
Content created and supplied by: Mandeiya (via Opera News )