Thank you for reading this article, please follow , like , share and comment. Your comment will motivate me to bring you more update on spiritual things.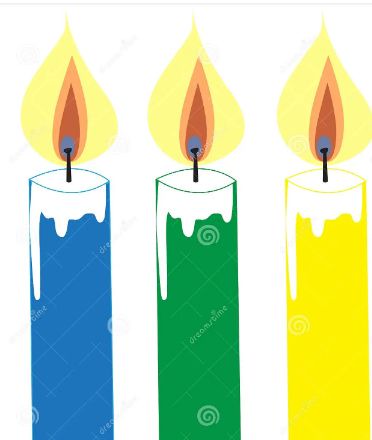 A man who don't want to work does not deserve to eat, sometimes you are trying your best to do something for your family but it seems your job interview always fail you.
I sometimes wonder how a man or a woman can go to school with big certificate and he /she will not get work to do because he /she has failed the interview.
It may sometimes be a spirit holding your Destiny or sometimes the favour upon your life has faded. Stop crying and dont worry no more because am here to help you win your job interview always.
In this article, am going to show you how you will win your job interview. As it's name reveals, this is a fast and easy spell that will help us to success in our job interview.
Materials
- A small Blue , Yellow , Green candle .
How To Do It
Place the 3 candles side by side in the following order.
Blue -Yellow - Green.
Light the candles: 1st the blue one , second the yellow one and 3rd green.
Say :
I call tranquility to guide me
I call motivation to activate me
I call luck to accompany me
May the 3 candles channel positive energy.
Thanks for this magic help
(Repeat 3 times)
At the end , perform a meditation of a minimum of 10minutes thinking calmly with positive thoughts. Remove the candles and say thanks.
Note:
Please you must do it around 11:30pm to 12am and make sure that you will blow up the candle when you have finished. Please if you have any problem contact me on zero two four eight six nine six zero three nine.
Thank you for reading this article, kindly follow , share , like and comment.
Content created and supplied by: Fred3604 (via Opera News )