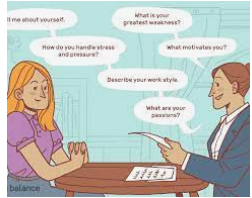 A job interview is your chance to further highlight the information on your resume and show an employer the person behind the skills and experience. Being well-prepared can make it easier to impress an interviewer or panel and secure a position. In this article, we give you tips and ideas to help you make a great first in-person impression and ensure that your next interview goes well. Even though it can be very hectic the more you prepare the more it becomes easier. This article will show you five proven ways to pass your interview and also leave a good impression for a good chance to acquire the position.
1.Conduct thorough research: Always do your research about the company before the interview to know their overall goal as a company and You'll want to do some work in advance to have answers to some of the most common job interview questions. Show an interviewer that you have an understanding of the business, knowledge of the industry, or some insight into the direction the company may be heading. Then, showcase how your skills and experience would benefit them in reaching their goals.
2. Dress for the job you want: Your physical appearance matters when it comes to a job interview. You would not want them to judge you just by your dressing even though you might have a lot to offer the company. It is always advisable to dress professionally.
3. Take your time. Do not rush in answering questions no matter how you are under pressure. Take a second to breathe before answering if not you will end up packing all your points in one sentence.
4. Be prepared for difficult questions: Always think outside the box and be up to date. Try and review some of the most common difficult questions which include, So tell us about yourself, Why do you want this job?, What did you dislike about your last job? How do you respond to criticism?, What are you most proud of in your working life? What are your weaknesses?, How do you respond to stress and pressure? and Why you?. Again research and have a broad understanding of these questions before the day.
5. Be familiar with everything on your CV. Any work experience or skills you have listed on your resume are fair game to talk about during the interview. Your resume is all the interviewer has to go by to get to know you. They may pick things out from it and ask you to elaborate. Even though you may have a previous job listed that was many years ago, the interviewer may ask you to explain what you did at that job and you are responsible for providing an answer. This is one step you absolutely won't want to skip on how to prepare for a job interview.
Here are some additional tips to help you prepare for and succeed in your interview: Arrive early to gather your thoughts and get a refreshment if needed, Assess whether you want this job and if you're suited for it, just as the interviewer is determining your suitability, Plan your journey to the interview, including parking and public transit, Eat before the interview to ensure you are as comfortable as possible, Send a follow-up or thank you email after the interview to show your appreciation for their time and consideration, Bring copies of your application and resume with you so that you can check dates or remind yourself of figures if you are asked. Moreover, it helps to have a copy for all interviewers ready so they can follow along, Practice providing your answers through a mock interview with a friend, coworker, or mentor.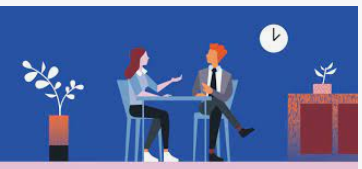 Thank you for reading. if you find this useful, kindly like and follow for more.
Content created and supplied by: Bigils.com (via Opera News )