Follow this page for more educative and informative contents.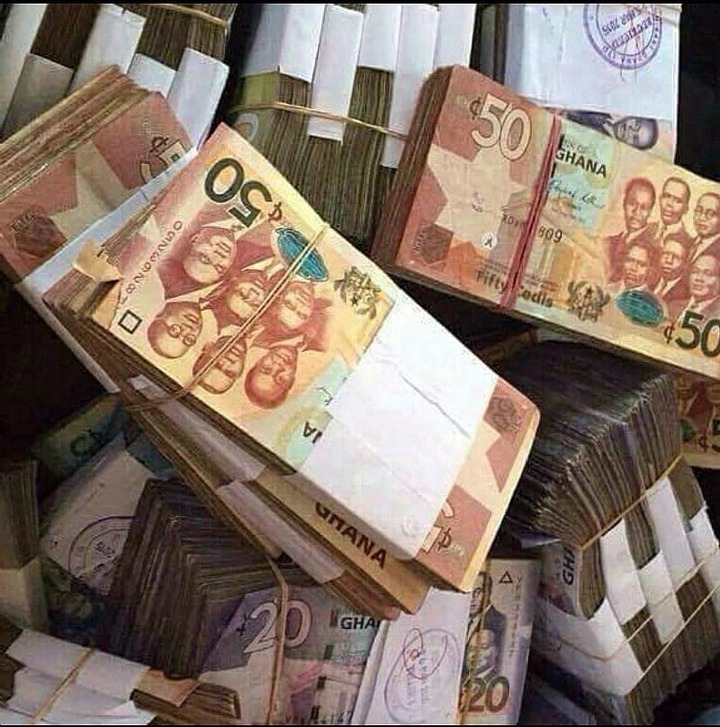 Life is well lived if you are financially free. To be financially free means that you have more than enough money to do whatever you desire to do. We are looking for a day where we can build our houses. We are waiting for a moment where we can afford the car we have loved to ride in. We are yearning for a time where we can stock our shops with quality items to spice our businesses. Again, it is only easier to afford a three square meal daily if you have got adequate money. Whatever we want to have or do requires money.
In this case, it behoves on every individual to take conscious effort to make much money to be able to sleep in the quality homes, eat good food, explore places of interest and do other things that would either make life better for ourselves and other people.
Becoming rich doesn't just happen. It is like working out a mathematical problem. You only get the right answer if you use the right formula. According to many financial giants, the surest formula to become financially independent is to save 10% of your income. This formula is known as paying yourself first.
Using the pay yourself first technique also means that you keep one-tenth of your monthly salary until you get a reasonable amount of money within a specified period to invest it in a business, shares, mutual funds, real estate and any other lucrative ventures.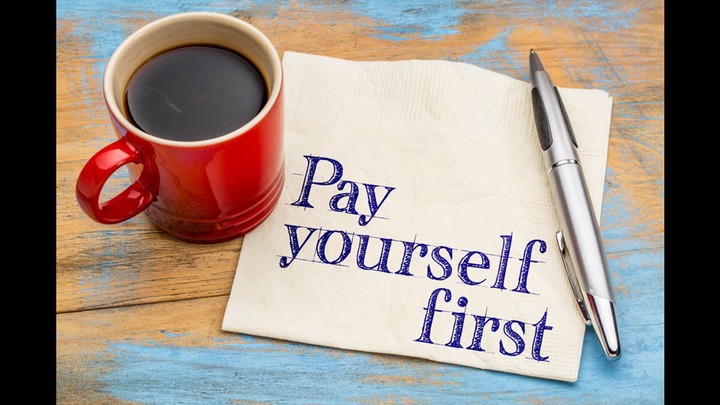 In no time, I will show you how to use this formula very well. You can build unimaginable riches when you make it a point to apply it for a year, or up to 10 years. It works like magic but discipline and self-control are all that is required. However, if you can't be disciplined enough to apply this formula to your income, there is a simple way to go about it, which is to make it automatic. What does this mean? I'll give a detailed explanation of it later in this article.
Using this formula, let's see how much money you will accumulate in a year. In other words, if you can save 10% (one-tenth) of your salary every month for one year, below is a workout of what you will amass. No matter the size of your salary, this technique is applicable.
Assuming your net monthly income is averagely GHC 1000.00. Anyone who earns this monthly income makes a total of GHC 12,000 (120,000,000 old cedis) annually. If you earn something more or less than GHC 1000, your annual income will also be more or less than GHC 12000. But never mind whichever way, wealth can be built. After all, becoming rich isn't dependent on how much salary you get but how much you can keep, save and invest.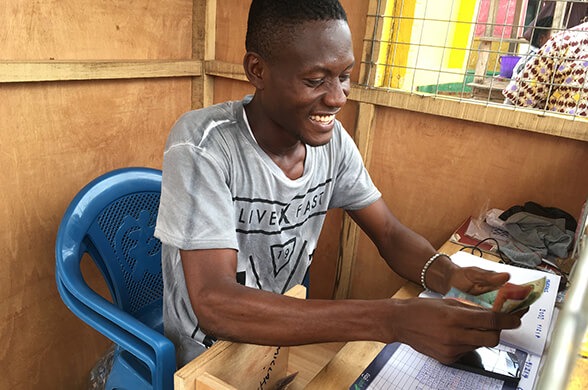 Now, with the GHC 1000 income, if you are using the pay yourself first formula, what you have to do is to divide this money into 10 parts (1000/10) the very moment you receive it. Take one part of it (10%) and keep it somewhere. It can be in an interesting-bearing account. So working out 10% of GHC 1000 gives GHC 100. What this means is that you will be keeping GHC 100 every month from your salary. When that is done, you'll be left with nine-tenth, which is GHC 900.00 as the take-home money.
With this take-home money, you can pay your utility bills, settle your rent, stock your kitchen, get yourself one or two clothes, work on philanthropic exercises and a whole lot. Another point worth noting is that to use the pay yourself first strategy well, you have to take your 10% first before you draw a budget for your necessities.
Keeping 10% of GHC 1000 monthly means that you are keeping GHC 100 monthly. There are 12 months in a year. If you can keep GHC 100 from January to December, then, trust me, you'll be getting GHC 1200 (12,000,000 old cedis) excluding interest, that's if you save it in an interest-generating account. This money may not be enough to pursue a higher dream but it is enough to start a lucrative small scale business. It is enough to ensue in mutual funds, shares, etc.
Just as a little drop of water can make a mighty ocean, GHC 100 monthly for one year, 2 years, 5 years, 10 years can change your entire life for good. Let's see a simple calculation below;
10% of GHC 1000 is GHC 100. Saving GHC 100 every month for the following years, these are the flows.
A month= GHC 100
One year (12 months) = GHC 100 x 12 = GHC 1200
2 years (24 months)= GHC 100 x 24= GHC 2400
5 years= GHC 100 x 60= GHC 6000
10 years= GHC 100 x 120= GHC 12,000
Remember, you're likely to earn more than the above workouts if compound interest sets in. What is compound interest? Well, let's talk about this on another day. Early on, I promised to elaborate on how to make your 10% savings automatic if you can't genuinely take and keep yourself. You don't have to worry as I couldn't fulfil this promise in this article. I will make it up to you in my next article.
To have access to the good contents I create to improve the financial, social and emotional status of people, follow this page by clicking on the "FOLLOW" button at the top right corner of this page. Also, in case this article has been helpful to you, endeavour to SHARE to as many people as you can.
Content created and supplied by: DAS_TV (via Opera News )