After graduating from the tertiary institution and completing the compulsory national service, the search for employment in the job market begins. It is quite easier for some people to get their desired jobs while for some people it would take a bit longer and the jobs they would end up getting might not be their preferred jobs. Such people might lack some skills needed for the job. Concentrating on academic work alone will not guarantee you a job after completing you national service. The world has advanced and theoretical knowledge is now considered secondary while practical or extra curricular skills is of primary importance.
When applying for a job, employers might request for employees to add their CV or Resume depending on the type of job. CV is just the short form of Curriculum Vitae. Resume and CV are have a lot of similarities but their styles of writing are different. Resume is a concise description or in other words a summary of all your academic and extra curricular skills while CV is a detailed description. Unlike the CV, a well written resume should not be more than one page.It should be written in a way that is easy for the employer to read and understand. When writing any of these, your language should be formal. Also do not use words you are not familiar with. Remember this is a job you are applying for so you can earn living. Take your time and write it and if you don't know how to write it, let people help you.
In order to have a good resume or CV, the following skills should be added to it. Active listening skills, communication, computer skills, customer service, interpersonal skills, problem solving skills, time management and transferrable skills. If you don't have any of these skills, then you need to start working on them. Let's take them one by one and see what each skill is about.
ACTIVE LISTENING SKILLS
Active listening skill is the ability to focus completely on a speaker, understand their message, comprehend the information and respond thoughtfully. Active listeners use verbal and nonverbal techniques to show and keep their attention on the speaker. Developing and using active listening skills can show your colleagues that you are engaged and have an interest in the project or task at hand. Related listening skills include: Asking questions, note taking, organization, punctuality, verbal or nonverbal communication. So active listening skills is among the best skills you should have.
COMMUNICATION SKILLS
Communication skills are the abilities you use when giving or receiving different kinds of information. Some examples include communication ideas, feelings or what is happening around you. Communication skills involve listening, speaking, observing and empathizing. Having strong communication skills is very important in every industry at every career level. Related communication skills include: Active listening, constructive criticism, interpersonal communication, public speaking and verbal or nonverbal communication.
COMPUTER SKILLS
Computer skills involve the ability to learn and operate various technology. We have hardware and software skills. Hardware skills allow you to physically operate a computer and can be as simple as knowing how to turn devices on and off. Software skills help you to efficiently use computer programs and applications. There are some software skills that employers may consider as prerequisites to employment, like using spreadsheets or knowing a certain coding language. Related computer skills include: Typing/word, processing, fluency in coding, languages, systems administration, spreadsheets and email management.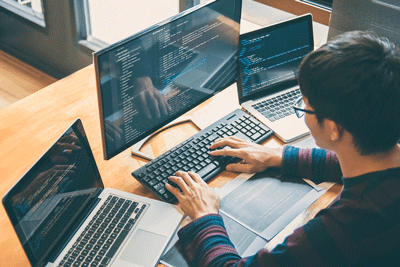 CUSTOMER SERVICE SKILLS
Customer service skills are traits and practices that help you address customer needs to create a positive experience. In general, customer service skills rely heavily on problem solving and communication. Customer service is often considered a "soft skill", including traits like active listening and reading both verbal and nonverbal cues. Related customer service skills include: Active listening, empathy, interpersonal skills and problem solving. 
INTERPERSONAL SKILLS
Interpersonal skills ar traits you rely on when you interact or communicate with others. They cover a variety of scenarios where cooperation is essential. Developing interpersonal skills is important to work efficiently with others, solve problems and lead projects or teams. Related interpersonal skills include: Communication, empathy, flexibility, leadership and patience.
LEADERSHIP SKILLS
Leadership skills are skills you use when organizing other people to reach a shared goal. Whether you are in a management position or leading a project, leadership skills require you to motivate others to complete a series of tasks, often according to a schedule. Related leadership skills include: Ability to teach and mentor, flexibility, risk taking, team building and time management. 
MANAGEMENT SKILLS
Management skills are qualities that help you govern both tasks and people. A good manager is organised, empathetic and communicate clearly to support a team or project. Managers should also be adept in both soft skills and certain technical skills related to their industry. Related managerial skills include: Decision making, project planning, task delegation, team communication and team leadership.
PROBLEM SOLVING SKILLS
Problem solving skills are qualities that help you determine the source of a problem and quickly find an effective solution. This skill is highly valued in any role for every industry. Solving problems in your role might require certain industry or job specific technical skills. Related problem solving skills include: Attention to detail, collaboration, communication, patience and research.
TIME MANAGEMENT SKILLS
Time management skills allow you to complete tasks and projects before deadlines while also maintaining work-life balance. Staying organized can help you allocate youy workday to specific tasks by importance. Deeply understanding you individual, team and company goals can provide a starting point when deciding how to manage your time. Related time management skills include; Delegating tasks, focus, goal setting, organisation a prioritization.
TRANSFERRABLE SKILLS
Transferrable skills are qualities that are useful to any employer as you change jobs or careers. Often soft skills, these might include things like flexibility, organisation, teamwork or other qualities employers seek in strong candidates. Transferrable skills can be used to position your past experience when applying for a new job especially if it's in a different industry. Related transferrable skills include the following; Ambition, creativity, empathy, teamwork and leadership.
For more of these contents, please kindly do me a favour by following me. Leave or comments below and hit the like button. Also share to your friends and love ones. Thank you.
Content created and supplied by: Junior77 (via Opera News )