It's absolutely laughable how workers in the public sector are treated with respect to salaries and other emoluments.
No wonder most government workers today are into other forms of businesses to augment their chicken feed salaries from subsequent governments.
As a developing country like Ghana,one would wish government workers are treated fairly in order for them to contribute immensely towards the development of the nation.
Unfortunately,that is not the situation. Government workers are given sometimes 10% and are expected to survive with it for 12 months and more. What is even interesting and pathetic is that,some government workers 10% salary increment cannot even add more than 100cedis to their salaries.
Meanwhile this same individuals go to the same markets ,pay the same rent and utility bill as compared to the average Ghanaian.So one would ask how do these individuals survive?
At the beginning of the year ie. 2021, there were rumours all over of an alleged 12.5 salary increment for government workers. Though it did not sound pleasing to many owing to the harsh economic situation at hand, but was welcomed it with opened arms.
Unfortunately, January salaries have been paid but not even a pesewa was added to any government workers salary.
This has raised a lot of debates among government workers and they are asking many questions. Are government workers magicians? how are they going to survive a whole year without any salary increment?.
Sadly it's only the first month of the year but the prices of certain commodities on the markets have been increased for God knows how many times.
How can one live a decent life when they have to use the same salary from the previous year with absolutely different economic situation playing around.
I am not inciting anyone against politicians but it is undeniable fact that our MPs monthly take home are most government workers annual salaries. I mean how can we be soo cruel to our own selves.
I think the resources of the state belongs to everyone and politicians must create the enabling environment where people work and earn descent incomes to live decent lives and build habitable homes for themselves and their families.
We live in a country where government only cares about its people during elections but unfortunately everyone is quite and it is really affecting the fortunes of the nation.
People gets the opportunity to travel abroad and don't see the need to even return and contribute their quota towards the socio-economic development of the country.
They may probably return if they want to make millions offcourae by becoming politicians. Various trade unions don't care about their people's welfare as such , they don't put in much effort in ensuring they are better off.
As a developing country,if governments pretend they are paying their workers ,the workers may also pretend they are working and at the end of the day ,it is the nation and the future generations that will bear the unfortunate consequences.
Please let us all adhere to the safety protocols and stay safe.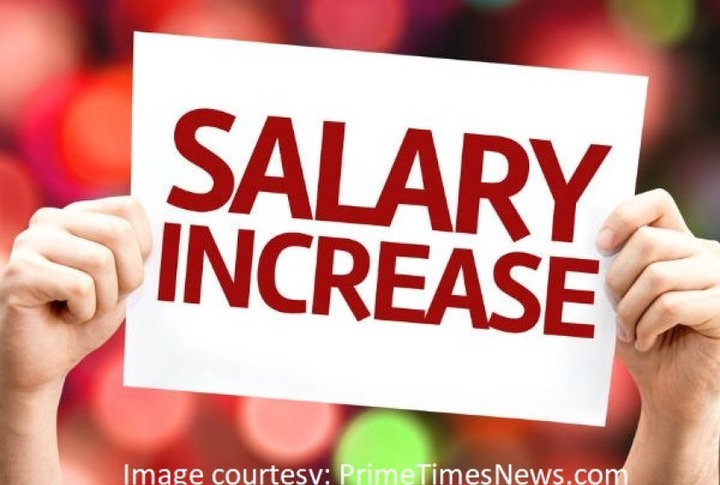 Content created and supplied by: Kofi3 (via Opera News )