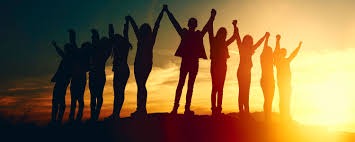 The differences between the developed and the undeveloped worlds, successful corporations and the bankrupt ones, and prosperous individuals and unprosperous ones can all be nailed down to one thing – leadership. It is the most important attribute that determines how far one goes in life or otherwise. A life filled with good leadership traits will succeed whiles that of a leaderless one is bound to fail. Everything in life hinges on it and therefore an important area to explore in this article with Christ Jesus as the model to follow.
With Matthew 14:22-23 as our key reference, we can identify five leadership traits from Christ Jesus which will aid us in our own walk spiritually, economically, financially, professionally and all other endeavours we pursue as men and women in life. Jesus Christ as the epitome of leadership, teaches us timeless principles relevant to all we do. Let us explore these five key leadership traits of Jesus Christ.
DON'T GET STUCK TO PAST SUCCESSES OR FAILURES BUT FOCUS ON THE POTENTIALS OF THE NOW AND THE FUTURE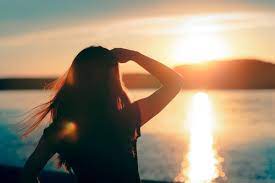 The first trait requires us to eschew the habit of getting stuck to our past successes or failures and rather pursue future potentialities. Many of us continue to revel in the victories of yesterday or moan over our past downfalls which either keeps us living in the past without future progress or keep us on a downward spiral. Any of these chokes out the life in us and causes us to die with our potentials. Christ Jesus had just performed a miracle of feeding five thousand men plus women and children with just five loaves of bread and two fishes. As humongous as this feat was, the Scripture tells us in verse 22, "Immediately Jesus made the disciples get into the boat and go on ahead of him to the other side". The use of the word, "immediately", is introduced here to cut short the euphoria surrounding the miracle and as Jesus displayed here to not dwell on what just happened but to quickly move on to the next assignment. This was a great accomplishment by all standards to which people would typically dwell on for a lifetime. This will make our news headlines any day. But for Jesus Christ, time was too precious to waste on living in the past us most of us do. We seems to be louder about our feats of yesterday than that of the present or future.
We mostly behave as if God is the God of the past and not the future but in Hebrews 13:8 we learn that Jesus Christ is the same yesterday, today and forever. So Christ wouldn't dwell on yesterday's or today's victories but will quickly put those behind him for the next potential miracle. This explains why Jesus daily and always walked in the miraculous and never in want of new milestones in his ministry. With God, miracles are not just past events but present and futuristic. All we need to do is to connect to Him and move on to the next miracle. Great miracles abound in the Lord but all we need to do is to agree with Apostle Paul who in Philippians 3:13, 14 notes, "No, dear brothers and sisters, I have not achieved it, but I focus on this one thing: Forgetting the past and looking forward to what lies ahead, I press on to reach the end of the race and receive the heavenly prize for which God, through Christ Jesus, is calling us."
Indeed there are several achievements that lies ahead of us only if we will leave the past behind and move forward like Jesus Christ and Paul did. Every true leader like Jesus, will not cleave to past glories or failures but will quickly seek to move on to the next opportunity to make the best out of them. This is how to walk daily in the miraculous. We should be experiencing the miraculous life today and tomorrow but this is only possible when we move on. There are people who because of a failed relationship did not marry. There are others who due to disappointment in a business gave up too early in life to try anything again. When you fail or achieve a feat, put that behind you and reach for the next goal. Take steps today that will take you to the next exploits.
ACTIVELY TAKE CHARGE OF YOUR AFFAIRS RATHER THAN TO LIVE THINGS TO CHANCE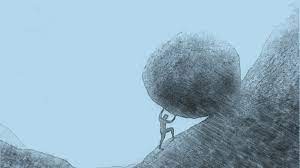 The second trait is to become decision makers. We see in the same verse that Jesus was the one who made the decisions and in this case made the disciples get into the boat and to go ahead of him to the next destination. "Immediately Jesus made the disciples get into the boat and go on ahead of him to the other side." Jesus as the leader was in constant determination of their activities and here made the decision for their departure. This is critical because as a result of the ecstasy surrounding the feeding of the over five thousand they could have been in this place far more than necessary. In fact, elsewhere in the Gospels we learn of how the people wanted to make him king over them. You can imagine if it was any of us, what would have happened. We could have started a ministry there and then or made a ruler or better still spend months upon months here just taking in the glory. But Jesus wouldn't have any of that and will rather move on than stay. So He made His disciples to go immediately in a boat to the other side. Jesus did make things happen and not for things to happen to Him by chance. It is time to take charge of your life rather than to live it to circumstances. Don't live your life this way. You will lack progress if you do.
Per the popular adage, there are two kinds of people in the world: those who make things happen and those who let things happen to them. That is the active and passive ones. Jesus belongs to the former, a mover and shaker circumstances. We must learn to take our destinies into our own hand, of course with the counsel of the Holy Spirit to make things happen in any sphere of our livelihood. We need to be decision makers and not the other way round if we are to excel in life.
CARE MORE ABOUT OTHERS OR THE OTHER SIDE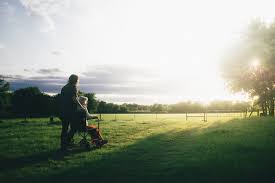 The third trait we learn from Jesus is His love for others and the people of the other side which is representative of those in need. As the story unfolded from the verse 13, Jesus took the pain to feed them. In verse 22 we read, "Immediately Jesus made the disciples get into the boat and go on ahead of him to the other side, while he dismissed the crowd." Not just did he feed them but he took the steps and caution in dismissing them. Jesus was obviously a people-centred person, and for them he came into the world. All through his ministry we observe of how he was so compassionate about people and did all in power to meet their needs. He healed them of their diseases, fed them, taught them, provided for their needs - spirit, soul and body and even raised the dead.
Jesus also cared more of those he had not yet ministered to and here takes steps to go over to them by sending his disciples ahead of him. Jesus's success in his ministry hinges on the fact that just as he was close to his Father, he cared more about others than himself. If you are a corporate leader, spiritual leader, family leader, national leader or whatever leader you are, you should remember to put people first just as Jesus did. Put the welfare of your subordinates or workers or subjects ahead of your own. Once they see your interest in their affairs they will give out their all. Mostly, people revolt against leaders or do not give off their best due to what they see as insensitivity on the part of leadership. Let the people you lead feel loved and cared for and they will give their all for you.
For the minister of the gospel, this is even more required today than any time in the history of mankind. This is because our generation of spiritual leaders are more self-centred than people-centred. They are like the shepherds who fleece the sheep. Today men of God rather take pride in showing off all their material assets more than their investment in people. Today the church is laid back on going out to reach the world for Christ. It is more inward looking than outward. It's more about us than them. All we do is to reduce Christianity to a building and then to ourselves rather than going out there to preach the good news of Jesus Christ that saves.
In John 10:16 Jesus said and I quote, I have other sheep that are not of this sheep pen. I must bring them also. They too will listen to my voice, and there shall be one flock and one shepherd. He cared about the others and we too must do same if we are to succeed in whatever endeavours we are engaged in. Your success in life can only be summed up in how many people you have imparted upon more than your earthly possessions which is all but grains of sand. Whiles true spiritual leaders will care more about the salvation of souls, earthly ones will care more about the welfare of their workers. Always put God and people first and He will put you first on His agenda.  
SPEND TIME ALONE IN PRAYER REGULARLY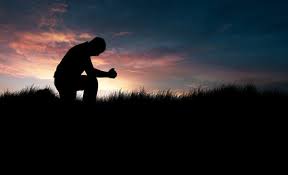 Finally we observe how Jesus observe solitary moments with His Heavenly Father, praying. In verse 23 we read, "After he had dismissed them, he went up on a mountainside by himself to pray. When evening came, he was there alone." Scripture is filled with several examples of Jesus Christ in solitary places praying to his Father. That's how he got his energy and did exploits for the kingdom of God. On his knees he got ideas to lead. The same is true for us, if we are going to be at our best in leading ourselves and others, it is prerequisite that we make spending time alone in the presence of our God mandatory. Leaders are people who know the place for prayer. They know that the strength, the wisdom and the grace for excelling isn't from themselves by from above. By praying, leaders learn to replenish their energy and to receive true insight to lead the way they should.
As a perfect example of this, Jesus Christ was constantly praying. He had His morning devotions according to Mark 1:35, prayed in the evening according to Mark 6:46-47 and all-night prayer times according to Luke 6:12 etc. As the Life Application Study Bible notes, "spending time with God in prayer nurtures a vital relationship with God and equips us to meet life's challenges and struggles." Every true leader either in ministry or secular pursuits, is mainly a man of prayer. We replenish our energy levels as we wait on God. In Isaiah 40:31 Scripture tells us "But those who wait on the Lord, shall renew their strength; they shall mount up with wings like eagles, they shall run and not be weary, they shall walk and not faint (NKJV). Through prayer, we get divine counsel on our endeavours and are empowered for service.
In conclusion, Christ Jesus our Lord, shows us the way to go when it comes to leadership. If you and I are interested in accomplishing feats like He did, we have a duty to move on in life irrespective of our past feats or failure, to be in charge of making godly decisions and not to count on chances, to care for people and also to spend time in regular prayer. I have always made the point that just as electrical gadgets depends on electricity to function, so should man depend on God if he is to succeed in life both earthly and eternal. Connect with God today if you are not yet and be in the best position not just to lead yourself but others as well. God bless you!
Prince Eric Opare 
Content created and supplied by: CMB21 (via Opera News )
Opera News is a free to use platform and the views and opinions expressed herein are solely those of the author and do not represent, reflect or express the views of Opera News. Any/all written content and images displayed are provided by the blogger/author, appear herein as submitted by the blogger/author and are unedited by Opera News. Opera News does not consent to nor does it condone the posting of any content that violates the rights (including the copyrights) of any third party, nor content that may malign, inter alia, any religion, ethnic group, organization, gender, company, or individual. Opera News furthermore does not condone the use of our platform for the purposes encouraging/endorsing hate speech, violation of human rights and/or utterances of a defamatory nature. If the content contained herein violates any of your rights, including those of copyright, and/or violates any the above mentioned factors, you are requested to immediately notify us using via the following email address operanews-external(at)opera.com and/or report the article using the available reporting functionality built into our Platform See More