How social media can harm. But may seem that social media is your private network of friends and followers where you'd be able to post and share what's really on your mind in a given moment. However, this assumption is misleading since these "private" activities of yours are there for everyone to see, including your potential employers.
Studies show that 90% of employers consider the candidate's social media activity when hiring and 79% of HR have rejected a candidate because of what they found on their social media.[1] Therefore, it only makes sense to pay attention to our present and past social media activity and not let our social networks harm our professional prospects.
If you are searching for a new job or considering a career change in the future, be aware of these 6 ways how social media can hurt your job search.
1. Having Offensive Posts or Tweets
It's never a good idea to post disrespectful things, but it's even more frivolous to do so on your social media accounts. A wise employer will go through your post history scouting for red flags like aggressive tweets, illegal stuff, very unpopular opinions, or badmouthing someone publicly.
Alternatively, you might have posted something that you believed in the past, which you don't anymore. Or, you may have tweeted something you don't mean in the heat of an argument.
ADVERTISING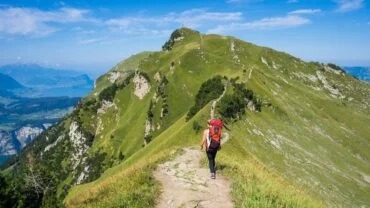 The Tweet Deleter app analyzed and summarized over 200M deleted tweets in 2020 in an graphic and found that most deleted tweets contained either profanities or keywords related to race.[2] Giving a better impression to potential employers was one of the top reasons that Tweet Deleter surveyed users mentioned for cleaning up their feeds.
To improve your chances of landing the job you want, make sure your past mistakes aren't still visible on your Facebook or Twitter wall.
2. Posting Controversial Jokes
Sharing jokes and TikTok videos is a favorite pastime for many people these days. If you too love to share funny videos, make sure their content is not dubious or potentially offensive. The most sensitive topics are usually religion and politics. The smartest thing you can do is keep your most contentious opinions (including jokes) to yourself and your closest personal friends.
Remember even if you didn't mean for something to be disrespectful, the person reading your profile might not understand your sense of humor or satire. What you share or say online is seen by many people who don't really know you, so they may not always get it if something is meant to be a joke.
3. Complaining About Your Previous Employers Online
If you've had a rough day at work, don't rush to social media to let off your steam. If a recruiter or your future boss sees that you've criticized your employer online (or shared some confidential information about your workplace), they'll have every reason to think you'd do the same to them if they do hire you.
ADVERTISING
Even if you are, in fact, fully justified in your opinions and a client or employer really deserved to be publicly called out, lack of context is the problem here. It's very difficult to convey the context of the situation on social media like Twitter where you are limited to 280 characters. Without context, you risk simply looking like a bitter employee.
⌄ Scroll down to continue reading article ⌄
92 Percent of People Don't Achieve Their Goals
You can be the exception! Grab your FREE goal getting guide to make your goal happen!
Get My Goal
⌄ Scroll down to continue reading article ⌄
So, next time you need to cry out about your boss, call your best friend or go for a coffee with a supportive colleague instead of bashing it out on social media.
4. Presenting a Negative or Provocative Image of Yourself
Another way social media can hurt your job search is when you create a negative image of yourself online. Social media is the place where you can polish your "personal brand. Your potential employer (or even your present boss!) might browse your social media profiles to discover who you are outside of your work resume and professional job interview.
Look at your Facebook, Twitter, or Instagram feed with a neutral eye. Have you posted photos from parties with alcohol or other provocative or inappropriate photographs? Ambiguous tweets, instances of over sharing, or even simply being negative about everything could reflect badly on you. 51% of hiring managers admit that they're checking social networks to see if the candidate will be a good fit with the company culture.[3] If you come off as negative to recruiters, they might decide they don't want to work with you.
Try to keep your social media image and the content of your posts constructive and positive by sharing your hobbies and interests, being respectful, and presenting yourself as a social and well balanced personality. Ideally, polish your social accounts (especially LinkedIn) to demonstrate your knowledge in your field of work.
ADVERTISING
5. Lying About Your Qualifications
A study by Office Team showed that 38% of senior managers have removed an applicant from consideration for a position after discovering their lies.[4] If you've ever thought about spicing up your resume, for example, by giving yourself a higher role in a given company or showing a longer work experience than you actually had, be careful.
It may not seem like upfront lying if you "stretch the truth a little" on your resume or cover letter in an attempt to land a job. However, if you are caught, more than the job at hand is threatened. You may be hired initially and later fired with embarrassment once your lies are revealed, or worse, you could damage your reputation in your professional circles.
Some ways your social media can reveal your lies:
Dates don't add up – If the recruiter has even the slightest doubt, they may call your previous employer, busted.
Posts don't match your words – Does your CV say you got laid off a month ago? And there you are two months earlier posting images of sunbathing on a tropical beach somewhere far far away.
Your profiles are too vague – Experienced recruiters will see if you're trying to disguise lack of experience by ambiguous phrases like '"I'm familiar with . . ." or "I've been involved in . . ." Even if this is not outright lying, expect the interviewer to ask some direct questions about your responsibilities to make sure you actually have the qualifications.
6. Not Having Any Social Media Profiles
You may have chosen to avoid social networks like Facebook, Twitter, and Instagram for privacy reasons or to reduce your phone usage. If so, consider having a profile at least on LinkedIn as having no social presence at all can harm your prospects.
⌄ Scroll down to continue reading article ⌄
Get That Goal You've Always Wanted
Grab a FREE Life hack Guide to start getting what you want!
Reach My Goal!
⌄ Scroll down to continue reading article ⌄
In this digital world, you are invisible online if you aren't on any social media. Some employers might not see this as an issue while others might find it suspicious or might consider you to be out of date.
ADVERTISING
Furthermore, by not having any social presence, you are missing out on a chance to leave a positive impression on your potential employer. Some examples of social media moves that could create a very good impression about you:
You've connected to your industry professionals, leading experts, or media outlets on Twitter.
You've updated your LinkedIn profile with your detailed work history and relevant information.
You share industry news and discussions and have a solid professional network online.
You have a professional looking or at least neutral profile photo.
Turn Social Media Into Your Strength, Instead of a Liability
Social media can hurt your job search or become an obstacle on the way to your desired career, but it doesn't have to. In fact, a good social media profile can increase your chances of getting hired!
Besides, even your present employer may be checking your social profiles time after time and dislike something they see. For these reasons, always be mindful of what you post online, what and where you comment, and even who you follow.
More Advice For Job Seekers
Make the Change You've Always Wanted Now!
If you want to make your goal happen, start to take action about it.
Don't let procrastination hold you back from achieving your goals! Join the FREE Fast Track Class - No More Procrastination now.
Stop Procrastinating
Get Yourself Prepared
And Reach Your Goal in 2021!
Life hack's Foolproof Guide to Reaching Your Goal will help you analyze what's holding you back from reaching your goal, and get you prepared to achieve it in 2021.
Sign up and get the Guidebook for free
I was a teacher, coach, and education administrator for 44 years to 10 years at the high school level and 34 at the collegiate level. I also organized and directed basketball camps and clinics throughout America and in 4 European countries.
I was privileged to work with a good number of people who excelled at work which led them to successful careers.
So, how to excel at work and achieve career success?
Through the years, I observed 6 characteristics that I thought led to excellence in the workplace.
1. Humility
The most successful people I worked with were humble from their first through their last day at work. I found that people who made it to the very top of their professions in business, education, law, or medicine were humble people.
Incongruously, people who were trying to excel but had not reached the top were the arrogant, egotistical ones. This seemed to be a recurrent occurrence.
For its 75th anniversary, Fortune Magazine dedicated the entire publication to one concept – decision making. They interviewed leaders from the business, military, education, and political worlds.
I thought the most insightful interview was with Jim Collins, author of Good to Great. His comment was that the most important decisions made in the last 25 years in American boardrooms, regardless of the business, all began with the leaders saying the same 3 words, "I don't know."
I have worked with leaders who knew. In fact, to say I worked "with" them is a misnomer. Nobody could work "with" them because they already had all the answers.
I also worked with leaders who, when tough decisions had to be made, called in their principal people. They were not afraid to say, "I don't know how we should handle this issue, but let's put our heads together and find the best solution."
I found these humble leaders to be the most secure and strongest leaders I ever worked with.
John Wooden, the iconic UCLA basketball coach, summed up humility when he wrote:[1]
ADVERTISING
Talent is God given, be humble. Fame is man given, be thankful. But conceit is self given, be careful.
2. Caring
People who excel at work care about their fellow workers.
Our basketball players at the University of St. Francis used to demonstrate for the coaches who spoke at the Chicago Nike clinics. They had to demonstrate for Indiana coach, Bob Knight, on a Saturday. They had to be nervous because Coach Knight had the reputation of being tough on players and because there were 800 coaches at the clinic.
The very first drill Coach gave our players was a disaster. Our guys totally messed it up. The coaches laughed.
Coach Knight went right over to the coaches and said, "These kids left campus at 6am to help me teach you. So, here is what we're going to do."
"If I hear anymore laughing, I'm going to pick 10 of you guys to demonstrate and the kids are going to sit in the first row and laugh at you."
You never heard 800 coaches get so quiet so quickly!
Bob Knight showed he cared about our players and they were excited to work with him for the rest of the clinic.
People who care, show up. I worked with a great coach at Providence High School named Bob McAlpin. When Bob died, I naturally went to his wake. While there, our St. Francis president, Dr. Jack Orr, came into the room. I was surprised Jack was there because I knew he never met Bob. However, Bob's daughter, Terri, was a student at St. Francis and Jack cared about her.
Successful people care.
3. Extra Mile
Successful people always do more than is expected of them.
When problems arise, people who excel at work do whatever it takes to resolve the issue. They do not have to be asked; they are always ready to go the extra mile.
ADVERTISING
My fellow coach and great friend, Jack Hermanski, worked with Special Education students. He was a "traveling" teacher who worked with students at ten different schools within his district.
Like many school districts, budgets were minimal in Jack's district. Jack was totally committed to teaching his students and refused to let budgets impede his serving his kids.
Having to travel daily from school to school, Jack kept all his equipment in his truck. But there was something different about the equipment in Jack's truck. He bought all of it!
Jack went the extra mile to provide his students with the best educational experience possible.
When I worked at Providence High School, Father Roger Kaffer, who later became a Bishop, came to us as our new principal. He came at a precarious time. The year prior to his coming a diocesan committee had voted to close Providence due to low enrollment and financial problems. The Bishop at the time, Romeo Blanchette, after much urging from the Providence community, vetoed the committee and named Father Kaffer as principal.
⌄ Scroll down to continue reading article ⌄
92 Percent of People Don't Achieve Their Goals
You can be the exception! Grab your FREE goal getting guide to make your goal happen!
Get My Goal
⌄ Scroll down to continue reading article ⌄
If Providence was going to remain open, we had to increase our enrollment. Father did two things to enhance enrollment – one to attract new students and one to retain the students who came to us.
The first plan was to visit every parish school in a 20 mile radius of Providence. Scheduling these meetings in the evening, we met with the parish pastor, the principal, and the 8th grade teacher and shared the benefits of a Providence education with them. These visits definitively attracted more students to our school.
Secondly, Father did something I have never seen a principal do before or since. Throughout the school year, he visited the home of every new student who came to Providence. He continued with these visits every year he was principal. They were very instrumental in our student retention rate.
Providence went from near closure to becoming the outstanding school it is today because of one man who went the extra mile.
4. Listening
I am convinced the skill of listening can never be overemphasized. We have numerous classes in speaking in our college courses; but I believe a mandatory class in LISTENING within the General Education requirements would be of more benefit to the students.
Rather than giving you my perspectives on listening, let me share the wisdom of some Thought Leaders on listening:
"One of the most sincere forms of respect is actually listening to what another has to say." Bryant H. McGill
"Listening is one of the loudest forms of kindness ." Anonymous
"Most of the successful people I've known are the ones who do more listening than talking ." Bernard Beruch
"Courage is what it takes to stand up and speak; courage is also what it takes to sit down and listen ." Winston Churchill
"God gave us a mouth that closes and ears that don't. That must tell us something." Anonymous
"Most people don't listen with the intent to understand; they listen with the intent to reply." Stephen Covey
"I remind myself every morning: Nothing I say this day will teach me anything. So, if I am going to learn, I must do it by listening."Larry King
"You cannot truly listen to anyone and do something else at the same time." Scott Peck
I never thought of this before. Have you? "The word listen has the same letters as silent." Alfred Brendel
People who excel at work have developed the skill of listening. They have paid attention to Will Rogers advice:
ADVERTISING
"Never pass up an opportunity to just shut up ."
5. Continuous Learning
"The mind is like a parachute. It works best when open ." Frank Zappa
Much like listening, knowledge leads to respect. Whatever your profession, you must work hard to learn all you can about it. Once you have the knowledge that is great; but it's not enough.
You must, like the parachute, keep your mind open; you must continue to learn for the rest of your life. In my coaching career, it was not a sometime thing to find another coach teaching a skill or a strategy better than me. It was quite often.
As far back as the 1960's, I believed in weight lifting for basketball players. This practice may have been the only time I was ahead of the proverbial curve!
We lifted two days a week during the season. We were lifting for strength – trying to ready our players for the physicality of the games.
We were fortunate to have the opportunity to meet with the Chicago Bulls strength training coaches. Like everyone else, they lifted for strength, but they took it one step further.
They also lifted for athleticism. They showed us some lifts that not only enhanced strength but also improved quickness. We kept an open mind and changed some of our weight training exercises.
We also made a change in our drills that we learned from Coach Bob Gillespie of Ripon College. He taught us the value of One Minute Drills.
We always believed this adage: Repetition is the Mother of Learning. The only way you master a physical skill is through hours of repetition. Bob's teaching led us to ascertain the main points of emphasis for each of the fundamentals we taught.
⌄ Scroll down to continue reading article ⌄
Get That Goal You've Always Wanted
Grab a FREE Life hack Guide to start getting what you want!
Reach My Goal!
⌄ Scroll down to continue reading article ⌄
We then developed One Minute Drills for each fundamental – drills that could be executed in a short period of time. This enabled us to repeat the fundamentals more often in practice which enhanced the muscle memory of our players.
We made other changes as we were continuously learning from our pears in coaching.
ADVERTISING
Would there be merit for you to study your fundamentals, your principles? Could you find ways to teach them better and emphasize your primary points with less verbiage?
6. Consistency of Effort
I used to think effort was the key to athletic success. I no longer believe this for athletics or any profession. I believe the difference between good and great in any endeavor is Consistency of Effort.
No one has their "A" game every day, but the great ones develop the ability and the mindset to reach down and bring the best they have every day.
Good athletes can find their best effort periodically. The great athletes have the mental toughness, once they tie up their shoes for practice and walk onto the field or court, to reach maximum effort immediately.
I worked iron working and hot tar roofing during my college summers. The men I worked with, once we got to the work site or to the top of the roof, immediately began with their best effort and sustained that effort throughout the day.
The best teachers I have worked with walk into the classroom ready to teach because of all the effort they have put into preparation.
The best clergy I have known make time for all those in their congregations. The best priest I worked with lived his mantra,
"People are more important than things."
Whenever people in need came to him, he made time for them.
Stop Procrastinating Now.
Content created and supplied by: Ss-stab (via Opera News )
Opera News is a free to use platform and the views and opinions expressed herein are solely those of the author and do not represent, reflect or express the views of Opera News. Any/all written content and images displayed are provided by the blogger/author, appear herein as submitted by the blogger/author and are unedited by Opera News. Opera News does not consent to nor does it condone the posting of any content that violates the rights (including the copyrights) of any third party, nor content that may malign, inter alia, any religion, ethnic group, organization, gender, company, or individual. Opera News furthermore does not condone the use of our platform for the purposes encouraging/endorsing hate speech, violation of human rights and/or utterances of a defamatory nature. If the content contained herein violates any of your rights, including those of copyright, and/or violates any the above mentioned factors, you are requested to immediately notify us using via the following email address operanews-external(at)opera.com and/or report the article using the available reporting functionality built into our Platform See More