We as human beings need to set a goal for ourselves which will push us to work hard towards attaining it. Some facts about a goal are;
• Setting goals is the first step in turning the invisible into the visible.
• A person should set his goals as early as he can and devote all his energy and talent to getting there. With enough effort, he may achieve it. Or he may find something that is even more rewarding. But in the end, no matter what the outcome, he will know he has been alive.
• Our goals can only be reached through a vehicle of a plan, in which we must vigorously act. There is no other route to success.
• People with goals succeed because they know where they're going.
• All who have accomplished great things have had a great aim, have fixed their gaze on a goal which was high, one which sometimes seemed impossible.
• A goal without a plan is just a wish.
• Goals provide the energy source that powers our lives. One of the best ways we can get the most from the energy we have is to focus it. That is what goals can do for us; concentrate our energy.
• You must take action now that will move you towards your goals. Develop a sense of urgency in your life.
• If you don't have goals, You will always work for someone who does.
•
Difficulties increase the nearer we approach the goal.
• Whenever you make a mistake or get knocked down by life, don't look back at it too long. Mistakes are life's way of teaching you. Your capacity for occasional blunders is inseparable from your capacity to reach your goals. No one wins them all, and your failures, when they happen, are just part of your growth. Shake off your blunders. How will you know your limits without an occasional failure? Never quit. Your turn will come.
• Crystallize your goals. Make a plan for achieving them and set yourself a deadline. Then, with supreme confidence, determination and disregard for obstacles and other people's criticisms, carry out your plan.
• Reach high, for the stars lie hidden in your soul. Dream deep, for every dream precedes the goal.
• If you want a happy life, tie it to a goal, not to people or things.
• You control your future, your destiny. What you think about comes about. By recording your dreams and goals on paper, you set in motion the process of becoming the person you most want to be. Put your future in good hands  your own.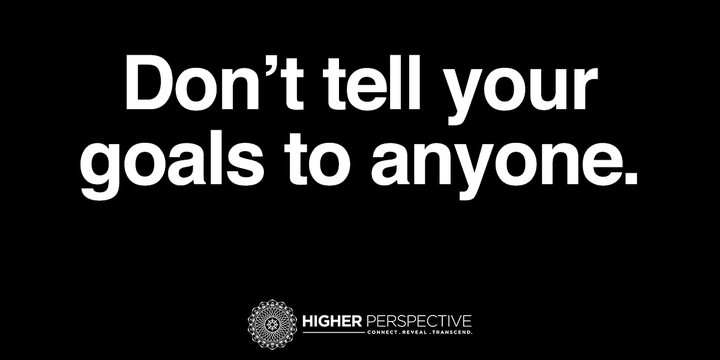 Don't tell anyone about your your plans for the future. If you want to succeed, fight alone because those who you think they love you don't even like you.
Thanks for reading this and. Please follow, like, share and comment.
Content created and supplied by: [email protected] (via Opera News )