What is life without struggles? the struggles of life is real and No man is exempted. At every stage of life there exist struggles at different forms and sometimes it just doesn't make sense to us. I always think of struggle as the effort of a child trying to walk for the first time, every attempt ends in failure but amazingly they never give-up as we cheer them up. They struggle through the falls but keeps on pushing until they start walking. Finally! end of struggles? NO! every stage of life comes with it own struggles. That is why its not advisable to compare yourself to other people because our dealings or experiences might be different. Always and always learn from others!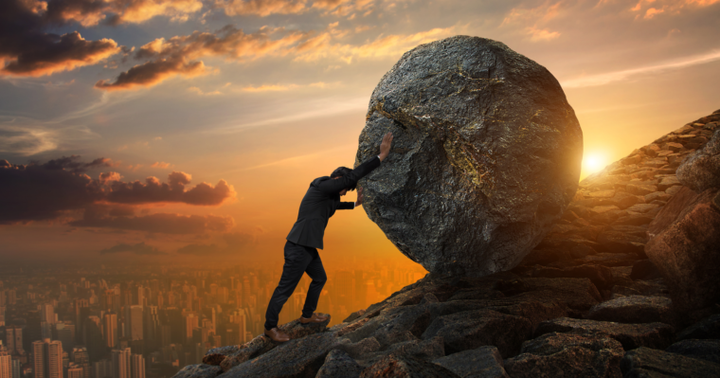 The day we believe we have made it or matured beyond fighting the flesh is the day we open ourselves up for failure. As believers our struggle never ends. Our struggle with sin, our struggle against the flesh, our struggle against anything that sets itself up against the Spirit.
Galatians 5:17 NASB - For the flesh sets its desire against the Spirit, and the Spirit against the flesh; for these are in opposition to one another, so that you may not do the things that you please.
The Flesh and the Spirit are constantly at battle, and this battle whether it is with drugs, pride, fear, addiction, lust, self-righteousness, or any other myriad of sins, never ends. Though the struggles never ends its creates an opportunity to become an overcomers.
To overcome is simpily to prevail over oppositions,struggles etc. To become an overcomer there is a great deal of effort needed to breakthrough oppositions and adversity daily.
David recognized the sin restraining power of the word of God when said, "I have hidden your word in my heart, that I might not sin against you. (Psalm 119:11).
The only way you can hide God's word in your heart is to memorize it. We're told, "For the word of God is alive and powerful. It is sharper than the sharpest two-edged sword…It exposes our innermost thoughts and desires." (Hebrews 4:12). Find Bible passages that will require the hard work for you to memorize. Print them out on card stock or rewrite them on a 3 x 5 card and keep them close so that you can look at them over and over until you have them memorized.
You see your mind must be reprogrammed: "Don't copy the behavior and customs of this world, but let God transform you into a new person by changing the way you think. Then you will know what God wants you to do, and you will know how good and pleasing and perfect his will really is." (Romans 12:2). Meditating on God's word will help reprogram you thinking and makes you ready at all time.
 Jesus taught us to live one day at a time when he said, "So don't worry about tomorrow, for tomorrow will bring its own worries. Today's trouble is enough for today." (Matthew 6:34). Don't worry about the days ahead. Stay focused on having victory for today. If you think too far into the future you will get afraid and might feel defeated before you start. Jesus taught us to pray, "Give us this day our daily bread" (Matthew 6:11), and in this taught us to ask God for what we need for today. God will give you the grace and strength—one day at a time. What an honor to our Lord if we would became known as people who overcome those things that bring defeat.
Content created and supplied by: kobinaeyiah (via Opera News )