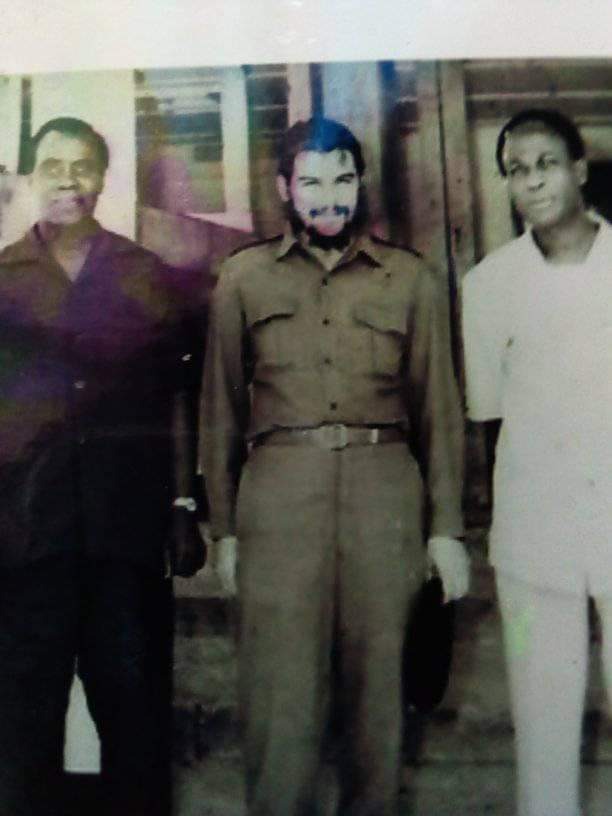 On January 14, 1965, Cuban Minister of Industries and revolutionary hero Ernesto "Che" Guevara arrived in Accra. Leading a six-member Cuban delegation, Che was welcomed at the airport by Ghana's Foreign Minister, Kojo Botsio, and an enthusiastic crowd holding aloft placards reading "Long Live the Cuban Revolution" and "Hail Fidel Castro. "
Over the following week, Che met with President Kwame Nkrumah, toured development projects, interacted with journalists and students, and delivered several public addressed in a visit highly publicized in the Ghanaian print media. Che's stay in Ghana was one stop on a historically significant three-month tour of Africa, during which he visited eight nations.
His continents wide journey was undertaken to establish and strengthen contacts with radical African governments and liberation movements as part of Cuba's larger strategy to unite nonaligned Latin American, African, and Asian nations. Che's visits laid the foundation for relations between Cuba and Africa to the present encompassing political solidarity, military support, and medical and educational aid, a subject tackled by other scholars.
His Africa tour also was evidence of Che's awareness of the historic and cultural links between Africa and Cuba, especially remarkable for an upper-middle-class, Argentine whose first exposure to Cuba was as a novice guerrilla in the Sierra Mountains.
Content created and supplied by: Zionthefighterexclusives (via Opera News )