Dancehall Goddess, Super performer and talented singer Ebony Reigns whose real name is Priscilla Opoku-Kwarteng sadly left us to join her maker. The sad incident occured when the artiste was returning from a trip to her hometown, Sunyani in the then Brong Ahafo Region.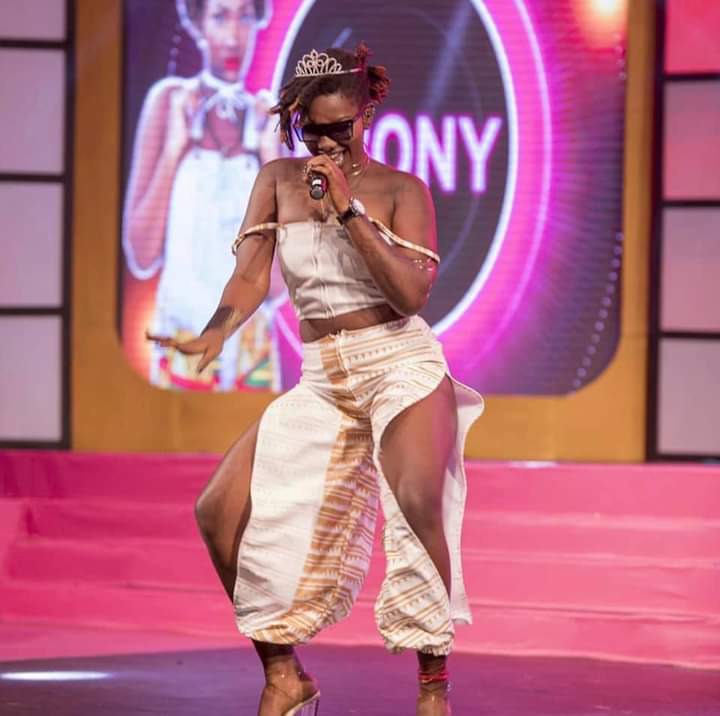 She was killed in a fatal accident including her Friend and Assistant Franklina Kuri and a Soldier Astu Vodee, the news shocked Ghanaians both home and abroad. She was billed for performances on the the 14th of February which happens to be Valentine's day.
Many controversies arose days after her death, with some pointing fingers and reading different types of meanings into her death. A section of the populace blamed the government for bad roads whilst others described it as an act of God, saying that needed to happen because she was driving the youth astray.
She churned out beautiful tunes like "Kupe", "Poison", "Sponsor", "Maame Hwe" and others which continues to make waves. She was only 20 years when she died and only a week away from her 21st birthday. May her soul continue to rest in the bossom of the almighty.
Thanks for Reading and please do well to follow me, do not forget to like, comment and share. Please stay home and stay safe, covid is real. #MaskUp.
Content created and supplied by: Poetfest (via Opera News )