They lied to Us about the history of Dr Kwame Nkrumah
They lied to us about Dr.Kwame Nkrumah, see the real history below
Dr.Kwame Nkrumah was born in a town called nkroful in nzimaland of western region.
On 21st sept,1909.Kofi ngonloma was his father and mother was Elizabeth nyanibah.1st lady, Helena Ritz fathia(Egyptian)was his wife. Kwame Nkrumah attended the roman catholic and middle school at half-Assn .Nkrumah continued at the Government Training College (Now Achimota Senior High) and obtained Teachers Certificate. In 1935,he went to America to continue his education. He attended two universities in America. Lincoln university where he obtained a bachelor of arts degree in economic and sociology and the degree of bachelor of Theology.
Pennsylvania University where he obtained the master of arts degree in philosophy
And the master of science degree in law. Dr Kwame Nkrumah was a teacher at Lincoln university. In 1948,he became secretary of the united gold coast convention u.g.c.c. In 1949,he resigned as general secretary to u.g.c.c and formed his own party the Convention people party c p p.in 1950,he was arrested following riots resulting from declaration of positive Action. On 6th March,1957,he declared Ghana Independence. In 1966,he was overthrown through Coup d'etat. On 27th July,1972 he was buried in Ghana at nkroful his hometown.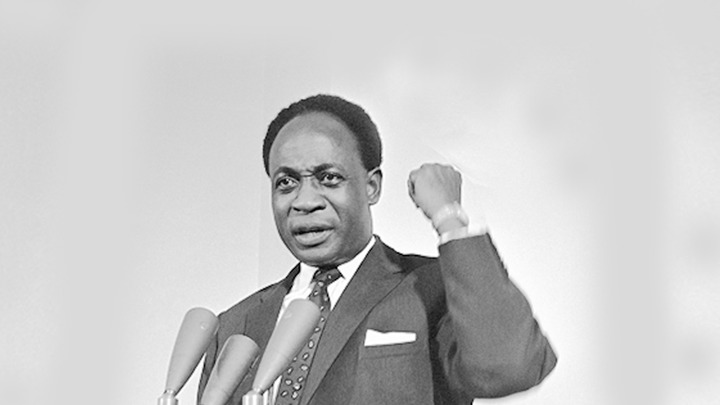 https://instagram.com/leroygrafhyx
Content created and supplied by: TrendCode (via Opera News )