The story of the woman on the 50 song coin in Ghana. This is all you need to know
Rebecca Naa Dede Aryeetey (a. K. A. Dede ASHIKISHAN) - pioneer, political activist, feminist, chief financial officer of the CPP
1. Activist: Political activist. 2. Feminists: prominent feminists 3. Investors: Head of KPP's financial institution. 4. Etymology: Dedei is the generic name Ga for the eldest daughter. 5. Ashikishan is flour in Ga. 5. Entrepreneur of Excellence: Hence Dedei Ashikishan (DA) is the queen of the flour business in Accra and around the country.
6. Early life: DA was born Rebecca Dedei Aryeetey in 1923. Her mother came from Ga and father Ataa Ayite from Ga (Asere) and Osu. Osu's father's mother's name is Ama Richter. 7
Childhood: Grandfather grew up in Ga (James Town, British Accra). 8. Education: After graduating from elementary school, he immediately started a flour business. 9. Business Tycoon: At age 30, DA is the queen of flour in all of Accra - rich with his mansion in Kokomlemle. 10. Director of the Market Mammals Association: She soon became a Market Mammie at Makola Market in Accra.
11. Campaigns and financiers: He campaigned for and funded Nkrumah to win at Asiedu Keteke, the nerve center of the Ga Dangme Confederation. 12. Prime Minister of Ghana: If Nkrumah lost this seat, he would never be Prime Minister of Ghana. 13. Gbedemah: When Nkrumah was released from prison in 1951, Gbedemah had mobilized market women as the backbone of the CPP in Accra. The leader of the group is Dede. 14. Nkrumaforia: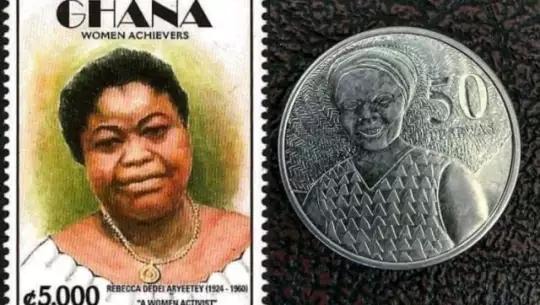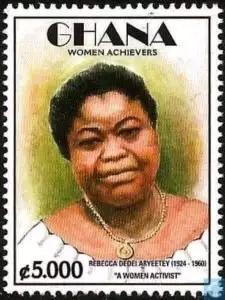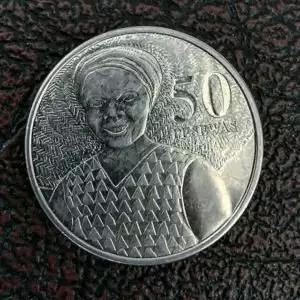 Nkrumaforia actually got Dedei and he poured MONEY into the CPP. 15. Increased influence: As your financial contributions increase, so will your influence over the party.
16. Appropriate: His closeness to Nkruma and the usual rumors made him a target. 17. Accompanied by Nkrumah Dedei: Accompanied by Kwame Nkrumah to the CPP party in Ho Teh was served and five minutes later he started complaining of stomach pain. "Taxa kaaa, ma taxa." Dedei disappeared from poisoning.
18. At the funeral: Nkruma cried like a baby at the grave. 19. No autopsy: On 22 June 1961, Rebecca Dedei Ayitey, 38, a CPP financier, died in a mysterious CPP role and was not an autopsy. 20. Unmarried and childless: died unmarried and childless, she submitted everything to the CPP.
21. As a true nationalist, he defended Nkrumah and financed him against his own relative Odarkvey Obetsebi-Lamptei. 22. Harry Sawyer's Double-decker Bus: When Harry Sawyer brought the two-story house to Accra, they were apparently named after Aunt Dede.
Content created and supplied by: Ashamoa004 (via Opera News )