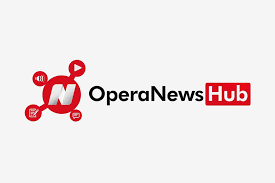 I could see your happiness when you first saw the opportunity to write and get paid on Opera news hub. The first mistake you made and realized just, just after a few days, was conceiving the thought that this was to be an easy ride. To make amends, you tried researching on how to survive in the terrain. In spite of the efforts, your dreams still cannot meet reality. I am no prophet; I find myself in the same position.
There are deluges of articles on how you can improve your earning rates, but the truth is these tips are massaged. From observations, I have penned down points that have been relatively useful in just a few days than those pieces I rushed to find. I understand your frustration and that is why I care to share even though they are not completely proven.
1. The articles would tell you to write with trends. At a deeper level, all what you need to be told is to forget about your desires when writing; write what people want to read, not what you want them to read.
2. Sideline your integrity when you move into this space. No one cares about the writer, whether he or she is to be seen as an angel or a devil. You need the numbers so do what will get you the target. If following your beliefs or principles get in the way, you will obviously be frustrated. Be ready to dirty yourself within the frame of the rules).
3. Improve your quality of writing. You probably know it is a factor used to calculate your earnings. The quality does not only get you high income, it also increases your chances of getting high reaches and views. There are tools online to guide you in choosing the right title and the best version of your writing.
4. Relieve your stress by assuming this whole adventure as a project. Facts about every project is it needs a plan, consumes time and effort, develops at a rate. When it is understood in this manner, you will appreciate every progress you make.
Follow for more interesting contents.
Content created and supplied by: Levelz10 (via Opera News )