The above identified Female Lawyer is part of the NPP's legal communication team. She is Nana Adjoa Adobea Asante. She is a Lawyer, a wife, a passionate NPP communicator who is a member of the National NPP Communications Team and currently serving as the Acting Director of the National Folklore Board (NFB) and one of the youngest government agency heads in Ghana.
The core mandate of the NFB is to promote and protect the folklore of Ghana. In seeking to promote our folklore, the NFB continues to consciously initiate and execute plans and programmes (including the celebration of the World Folklore Day) that will ensure that the folklore of Ghana is put high up on that pedestal which we can all be proud of as a people.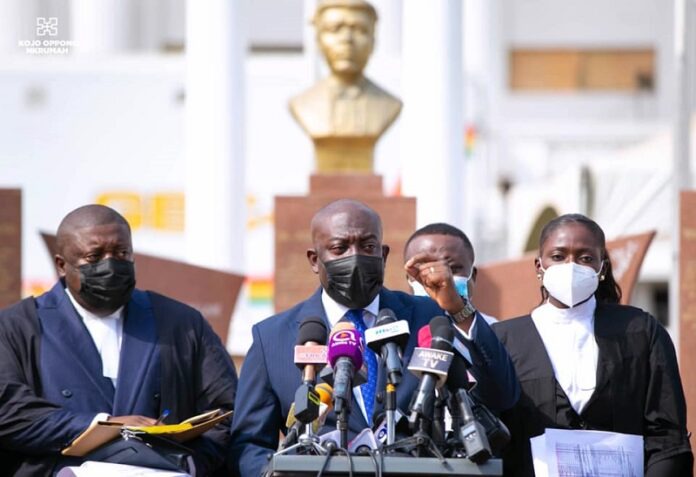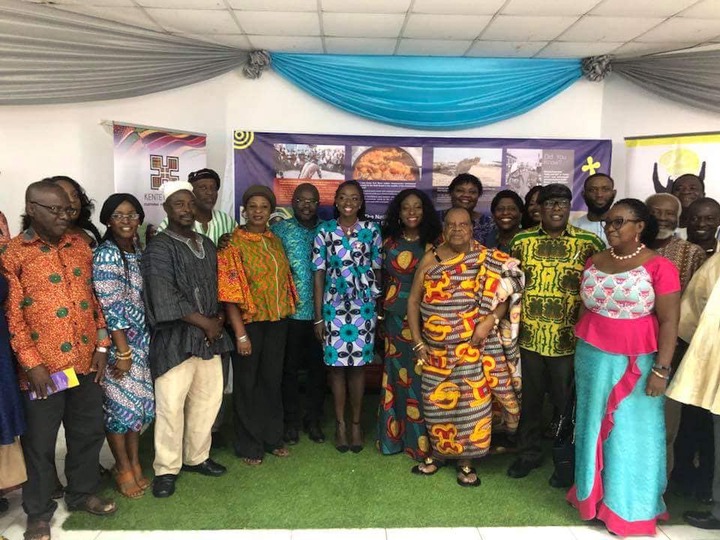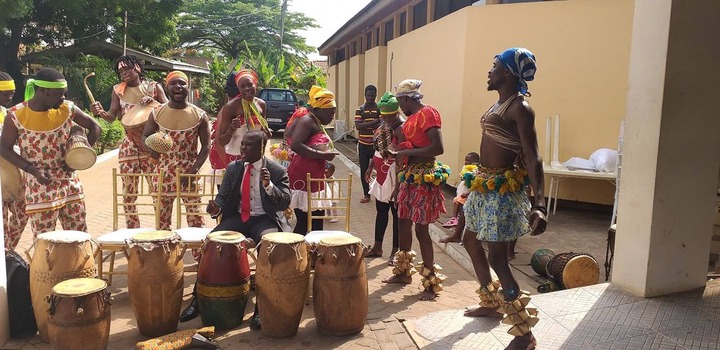 From the colourful hand - woven Kente cloth of the Ashantis and the Ewes, to the mouth-watering tuo-zaafi meal of the people of the Northern regions of Ghana, and the stimulating dance and rhythmic movements of the Ga people during the Homowo festival; Ghana can pride itself in being a nirvana of folklore.
The laws of Ghana define folklore as the "literary, artistic and scientific expressions belonging to the cultural heritage of Ghana which are created, preserved and developed by ethnic communities of Ghana or by an unidentified Ghanaian author ..." Consequently, the long tentacles of folklore stretches to cover our music, dance, art, designs, names, signs and symbols, performances, ceremonies, architectural forms, handicrafts and narratives, and many other artistic or cultural expressions.
The Copyright Act, 2005 (Act 690) specifies that the rights in folklore are vested in the President on behalf of and in trust for the people of the Republic. It also states that a person who seeks to use folklore outside the scope permitted by section 19 of the Act must seek permission from the National Folklore Board. Personal use, news reportage and use for educational purposes do not require permission.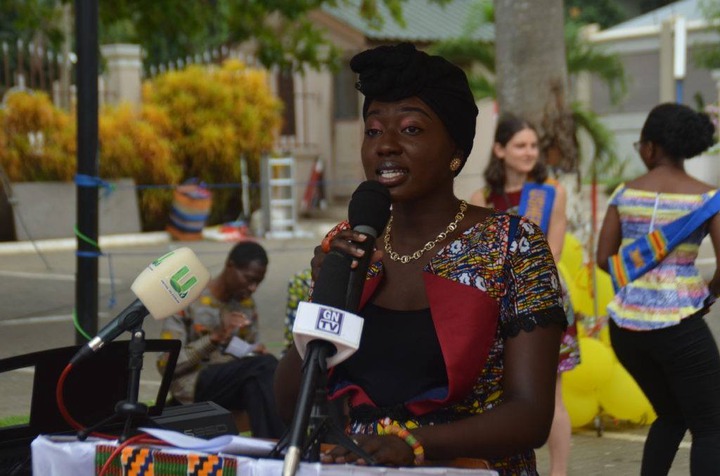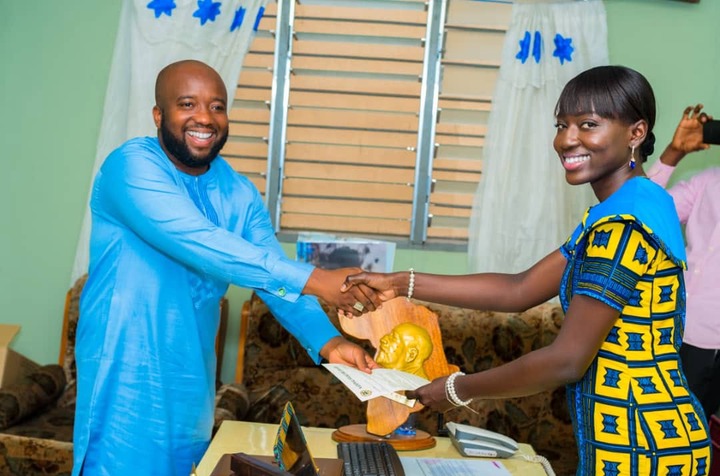 Any person who intends to use expressions of folklore for commercial purposes and any purpose other than as permitted under Act 690, is required to apply to the National Folklore Board for permission for the use and to pay the applicable fees as prescribed by the National Folklore Board.
She studied law at the Kwame Nkrumah University of Science and Technology and proceeded to obtain her professional law degree at the Ghana School of Law. She has certificates in Sustainable dispute resolution and International anti- corruption from the University of Milan.
She is currently pursuing a Master's Degree in Gender, Peace and Security at the Kofi Annan International Peacekeeping Centre, Accra.
Content created and supplied by: MrsCelestial (via Opera News )