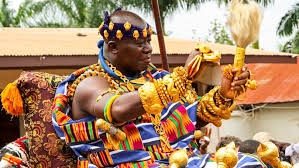 The Asante-hene popularly known as Otumfour is the superior chief under whom all other chiefs fall.
The nomination of an individual to assume this high throne is the preserve of only the QUEEN-MOTHER or ASANTE-HEMAA.
A nominee is subject to the approval or rejection of the chiefs of the KUMASI TRADITIONAL COUNCIL. The Queen-mother has three chances of nominating a prospective Asante-hene.
It has however never happened in the history of Asante before that a nominee has been rejected.
The nominee after acceptance by the Kumasi Traditional Council swears an oath of allegiance to "uphold truth, committed to the cause of his people, and that transparency and honesty would be the hallmark of his reign".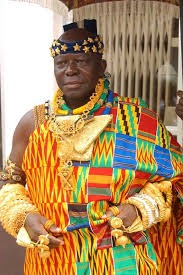 After swearing, he is confined at "Apatam" for a period between 21 to 40 days. During this period, he is taken through the rites and traditions of Asante, the rituals surrounding his new position, the palace structure and organization, court procedure, royal speech and walk etc.
After here, he is taken to the stool-house for additional rituals after which he physically ascends the legendary GOLDE STOOL as a substantive ASANTE-HENE.
Content created and supplied by: Jmahama (via Opera News )