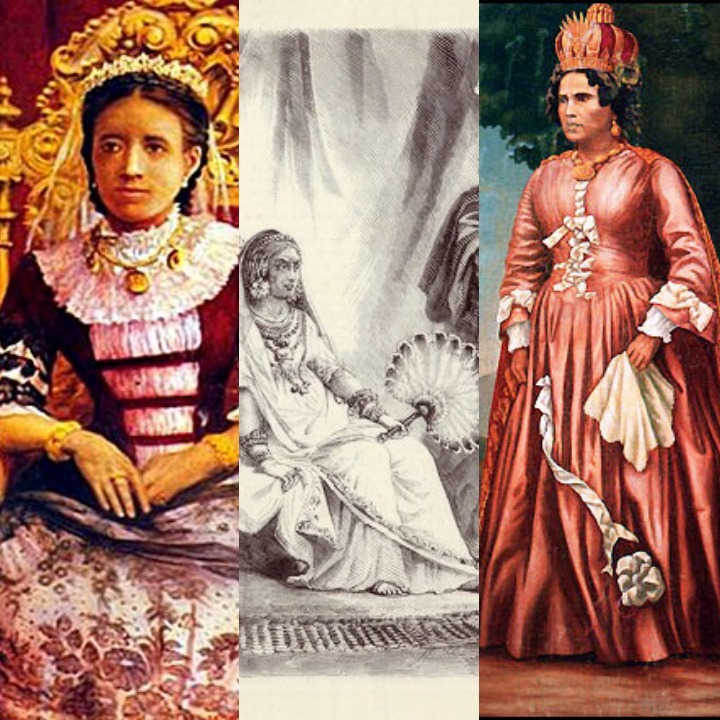 Ranavalona I started was a girl named Ramavo. Born in 1788 in Madagascar, she had humble origins as the daughter of a commoner. When his father learned of a plot to assassinate the future king, Andrianampoinimerina, he informed his master and the plot was foiled. In appreciation for saving his life, Andrianampoinimerina adopted Ramavo as his own daughter. In addition, he arranged for her to marry his son, Radama.
As such, when Radama became King Radama I, Ranavalona became his first of twelve wives. In this position, it is his children who will become the heirs to the throne. As in many cultures, the need to create "an heir and a saver" was firmly in place in order to secure the line of succession. However, King Radama and Ranavalona never had children. This became particularly problematic when the king died after an outbreak of syphilis.
Prince Rakotobe, Radama's nephew, was the rightful heir to the throne. However, Malagasy tradition has stated that any child that Ranavalona would have would be considered a child of Radama, whether he was actually his or not. This would obviously threaten Rakotobe's claims. The smartest thing for Rakotobe to do would be to kill Ranavalona - and she knew it.
She had already befriended many people who believed in the traditional way of life of the Merina (their tribe). Her husband had allowed Christian missionaries to go to Madagascar, which brought him many enemies, and people feared that Rakotobe would follow in his uncle's footsteps. Many traditionalists believed in Ranavalona and she was able to muster enough military personnel to hold the palace for the first few days after Radama's death.
When people came to defend Rakotobe's right to the throne, they had a choice: accept Ranavalona as queen or face the consequences.
As a result, this commoner's daughter was crowned queen on June 12, 1829. Some of her first acts were to kill Rakotobe and his mother, as well as many members of his family. At her coronation she proclaimed: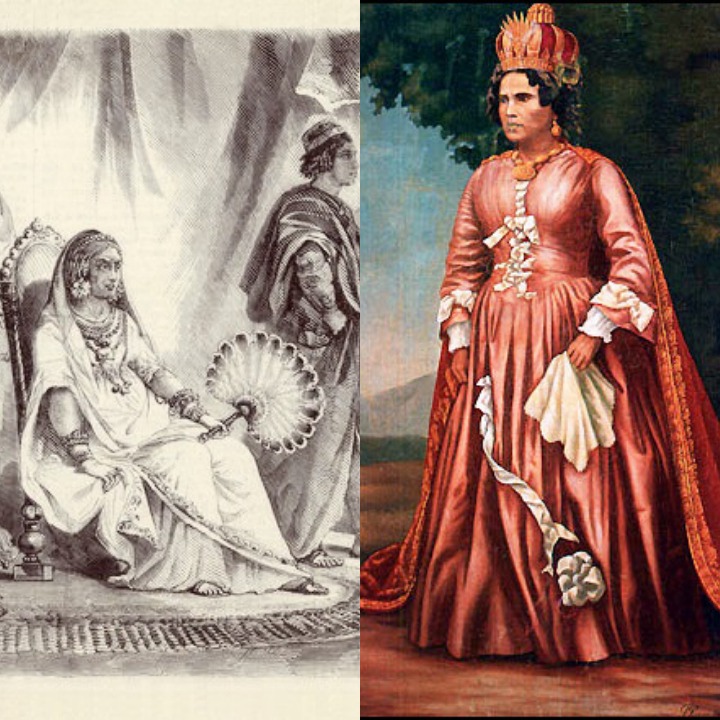 Never say, "She's just a weak and ignorant woman." How can she rule such a vast empire? "I will reign here, to the great happiness of my people and to the glory of my name! I will not worship any god other than those of my ancestors. The ocean will be the limit of my kingdom and I will not cede the thickness of a hair of my kingdom!
Strong words, but it remained to be seen whether Ranavalona's reign was "good fortune" for her people. She certainly tried to stick to traditional values ​​by overturning almost all of her husband's policies: she kicked out missionaries, canceled trade deals with France and England, and fought back a navy attack. French.
The discipline under Ranavalona was brutal. If anyone was suspected of being untrustworthy, they had to eat three chicken skins followed by the nut of a plant that made them vomit. Why? They had to vomit up the three chicken skins to prove their loyalty.
Once, one of Ranavalona's lovers - whom she had caught with another woman - refused to do so and was quickly stabbed in the back of the neck. After a battle against the French and the English, we found 21 European heads on pikes, warning others of the mistakes of their compatriots. Having said that, the battle was won mainly because the people of Madagascar were lucky: many foreigners fell victim to malaria.
During this time, Ranavalona banned the practice of Christianity in his kingdom; she didn't want anything to do with teaching Christianity, baptisms, or Sunday services. In 1835 she declared that she would not deny foreigners their freedom of religion, but that it should not be taught to her people and that "whoever breaks the laws of my kingdom will be put to death, whoever they are. ".
Many foreign Christians fled, leaving their converts sentenced to fines, prison terms, torture and execution. At one point, Ranavalona ordered fifteen Christian leaders to hang from ropes over a rocky ravine. Their ropes were then cut, sending them to meet their maker. A few thousand people were reportedly persecuted for religious reasons during Ranavalona's reign.
Understandably, Ranavalona is described as a brutal tyrant by several of her contemporary European leaders. His own have become somewhat suspicious themselves, especially as Ranavalona's behavior has become more and more erratic. For example, in 1845 she demanded that the entire court - with a considerable number of servants and slaves - go buffalo hunting. A total of 50,000 people went buffalo hunting. They were carrying very few supplies and had to build a road following Ranavalona's orders. Many died of starvation and exhaustion, and around 10,000 people are believed to have died in the four-month hunt in which no buffalo were killed.
Along the way, Ranavalona had a son named Rakoto, who, due to tradition, became the rightful heir to the late King Radama. Rakoto disagreed with many of his mother's policies and participated in several conspiracies against her life, none of which succeeded; nevertheless, he is still named heir to the throne and takes over after her death, in 1861.
Even though she was "crazy" and a tad brutal, Ranavalona was actually a fairly good politician and leader. She did her best to conserve her country's cultural heritage, defend it against more powerful foreign nations who wanted to take advantage of the island's resources, and expand its territory to cover almost all of Madagascar. That said, the death toll associated with Ranavalona did not stop with his death. At his funeral, a barrel of gunpowder was accidentally ignited and the ensuing explosion killed several attendants, possibly bringing his reign to an end.
Rakoto, who took the name Radama II after his coronation, overturned many of his mother's policies, but was found to be unfit to spot assassination plots and was killed just a few years after his reign began.
Extra facts
Despite her hatred of European politics and religions, Ranavalona was strangely fascinated by French dress styles. She even wore a French dress during her coronation.
Ranavalona's opinion of Madagascar tends to vary depending on a person's religion; it is understandable that Christians did not like the fact that Ranavalona died many of their fellow Christians.
Today, I discovered Ranavalona I, the Mad Queen of Madagascar. Ranavalona I started in life as a girl named Ramavo. Born in 1788 in Madagascar, she had humble origins as the daughter of a commoner. When his father learned of a plot to assassinate the future king, Andrianampoinimerina, he informed his master and the plot was foiled. Like thanks
Content created and supplied by: Kupacraft (via Opera News )