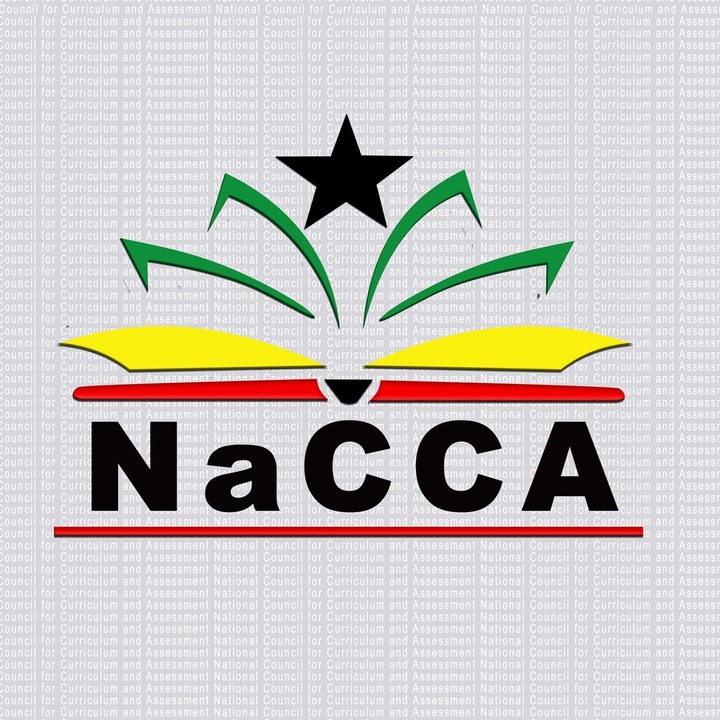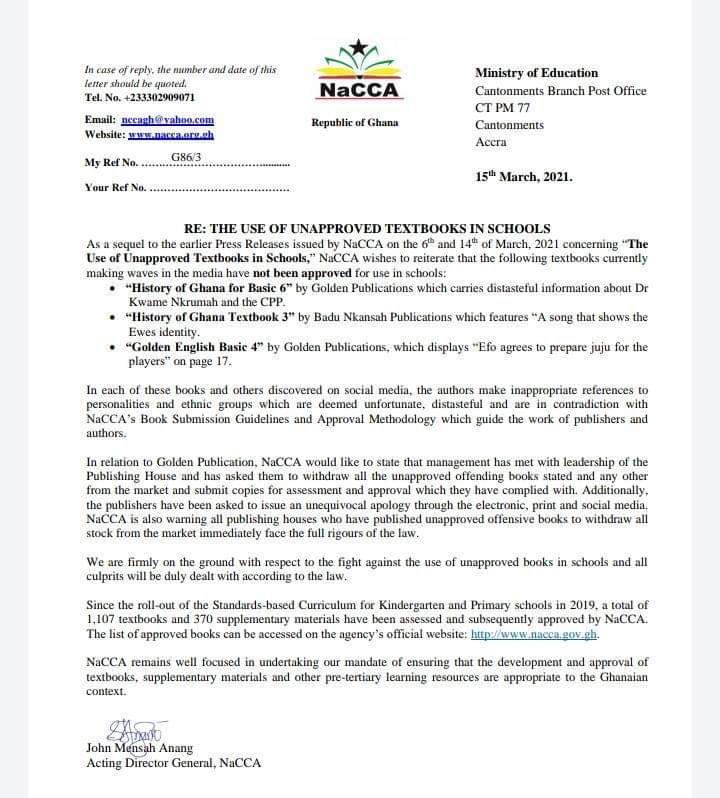 The National Council for Curriculum Assessment(NaCCA) has asked publishers of some books which are deemed inconsistent with their guidelines of publishing and contain factual inaccuracies to withdraw them immediately.
According to a release dated 15th March, 2021 and signed by John Mensah Annang,Acting Director General of NaCCA, this release is sequel to their earlier releases of 6th and 14th March,2021 in which releases they rejected the contents of these books.
NaCCA cited these books as History of Ghana Basic 6, History of Ghana Textbook 3 and Golden English Basic 4.
They said they have met with the leadership of the publishers of these books and have asked them to withdraw these books and that they have agreed to do so.
These errant publishers have also been asked to offer an unqualified apology to the public over the contentious contents of these books. They add that any other publishing company which has also published any unapproved books to withdraw them from the system or face sanctions when found out.
NaCCA concludes that the general public should visit their website to check for the books that have been approved for use.
Content created and supplied by: BanoebuuriRichard (via Opera News )