POEM OF THE HEART_*
The heart beat of a poor young man. I cannot boast of money to make you happy. I cannot boast of masion to accommodate you. I cannot boast of car to carry you. I cannot boast of buying you expensive gifts. In fact I cannot boast of sending you abroad on holidays. 
But
Me, making you happy will not depend on money because money can finish at anytime.
 Your happiness will depend on the attention, the care and love I will give.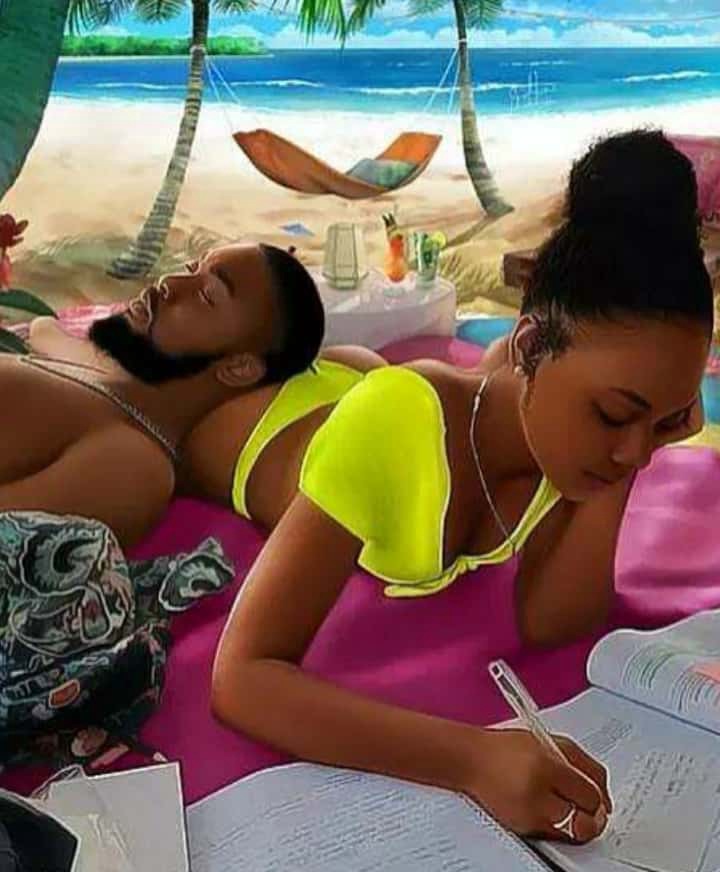 I cannot accommodate you in a masion to make you happy but my heart can accommodate you and will always understand you eve in times of difference to make you happy.
I cannot buy you a car to make you happy but I will laid down my life for you at all times and everywhere. Your happiness will always be the first thing for me because when you are happy I will also be happy.
I cannot send you abroad but you will always feel being in abroad because my soft and gentle touch,  my whispering in your ear, my playing with you, my warm massage on your body, and my tickling will always supersede the desire of everything you want. 
I am poor today but destined to be wealthy and rich tomorrow. In respect of all "I cannot do" as mentioned I can achieved all that in a matter of time. As at that time those things will not have been your priorities again. They will all have been surpluses to you and your delight in them will have attained maximum efficient level of satisfaction.
Today is important but tomorrow is much more important. That is why investment is better than expenditure and savings better than consumption.
In the heart of a poor man is the spirit of determination, hard work and success.
Good evening! My Queen, I hope you are back safely and doing well by the abundance grace of God.
Warm greetings from the heart of a poor young man.
Content created and supplied by: Nyande (via Opera News )