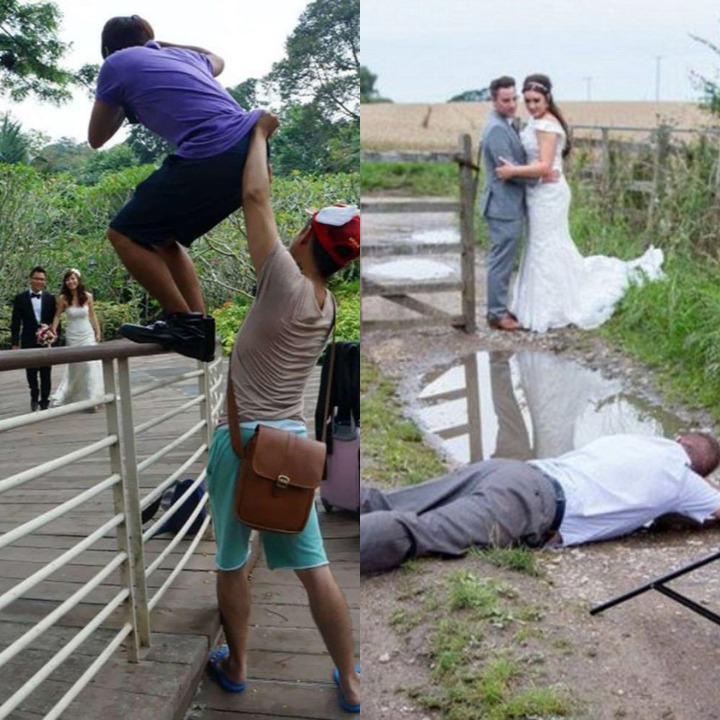 Photographs have really carved smiles on the faces of many people around the globe. Imagine meeting a mate who is willing to give you a helping hand but doesn't remember you. You go into your pocket and pull out a wonderful picture you took sometime ago with that old friend. Just imagine.
I really love this quote from an anonymous person, "You may never realize the importance of pictures until they are all you have".
Photographs play a very vital role in the lives of all people. Like blood vessels creating links from the heart to other parts of the body, pictures do connect us to our past and remind us of the wonderful people we met along the way to this adventure called life.
Pictures either make us smile or sad. This is dependent on the memories which will be conceived in the mind after a stare at the picture.
Pictures usually come out being immaculate. You spot an eonian sunshine on the faces of the people present but one funny thing is, you don't know the stress some photographers go through before bringing out those beauties.
Today, I will enlighten you on the extent to which some photographers go to create perfect pictures.
1. Look at the angle at which he took the shot. Photography is just not as easy as it seems.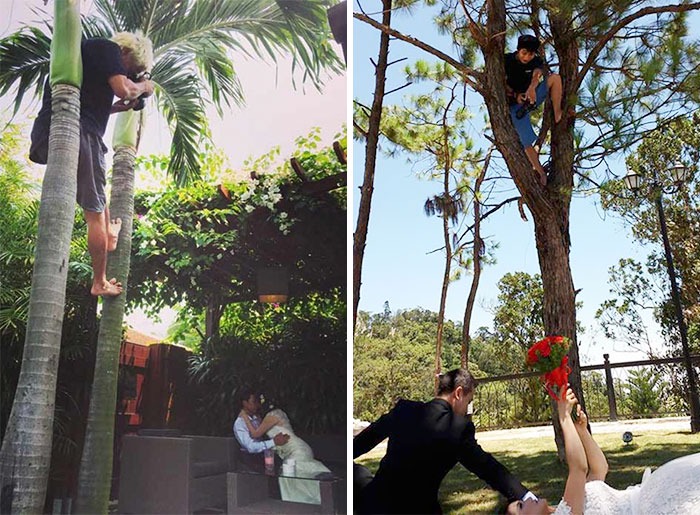 2. Look at how beautiful she is. All credits to the photographer, look at the extent to which he went to take that pluperfect picture.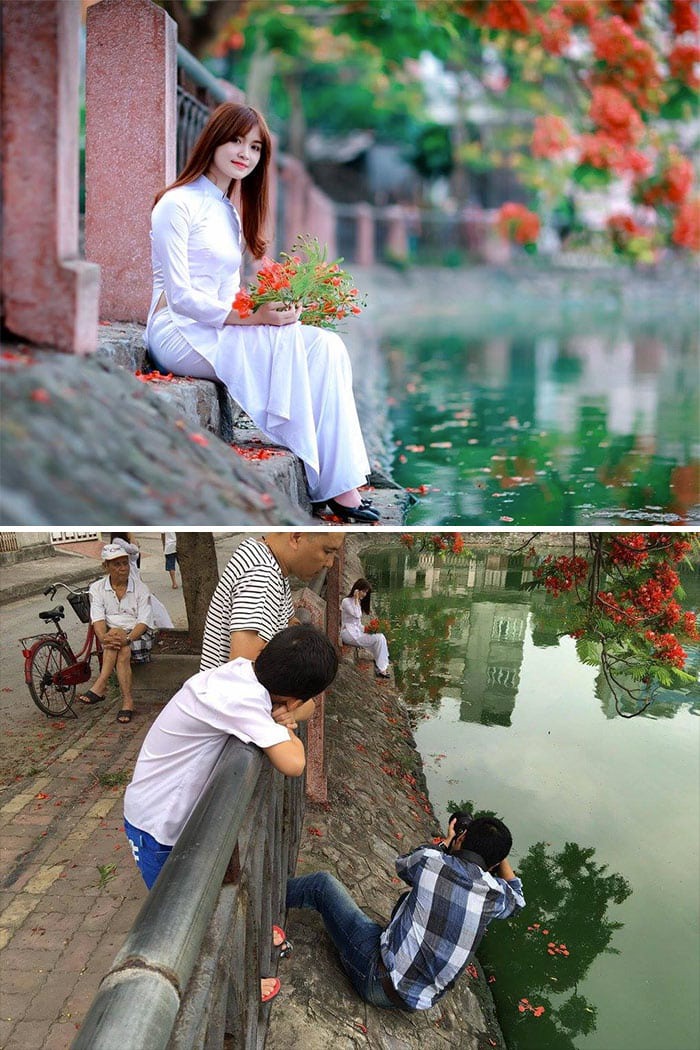 3. Photography is an art!!!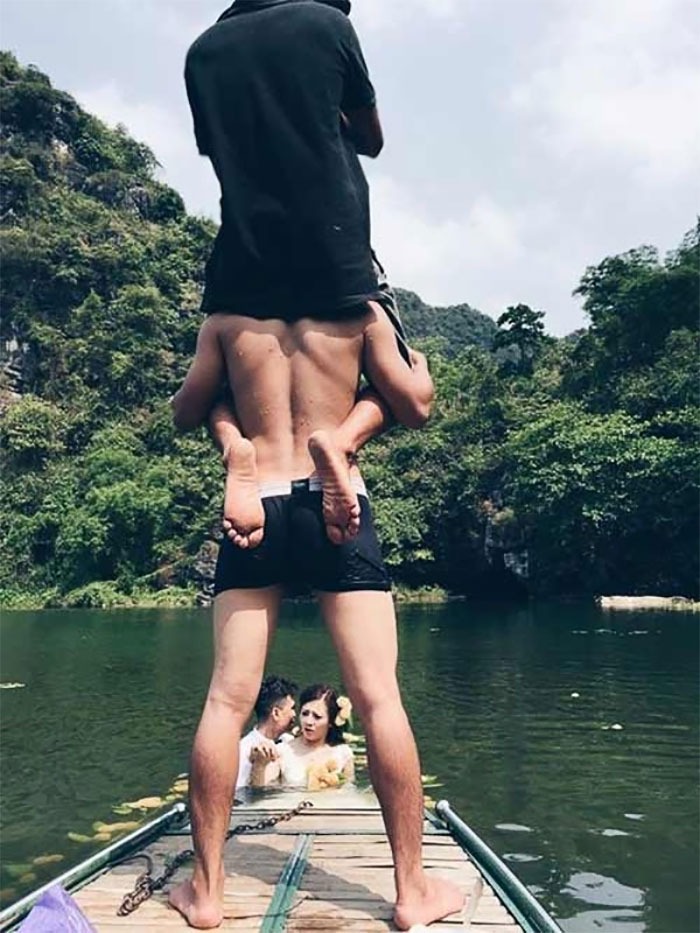 4. He risked his life just to create an extraordinary picture. Photographers deserve a standing ovation.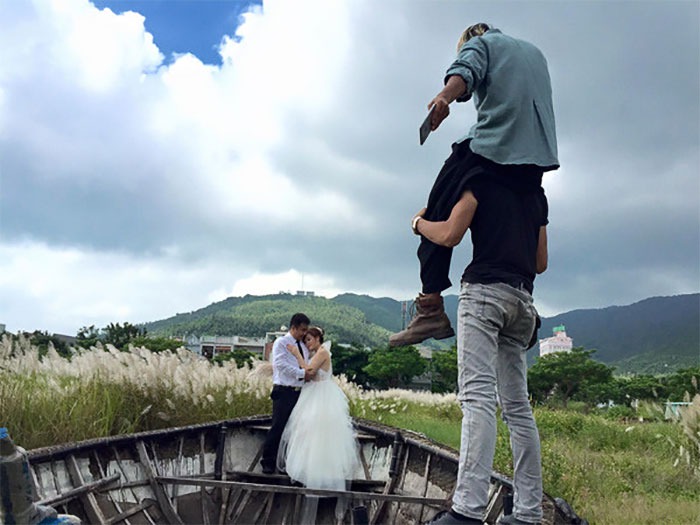 5. To the photographers out there, make sure the branch is very strong before taking pictures like these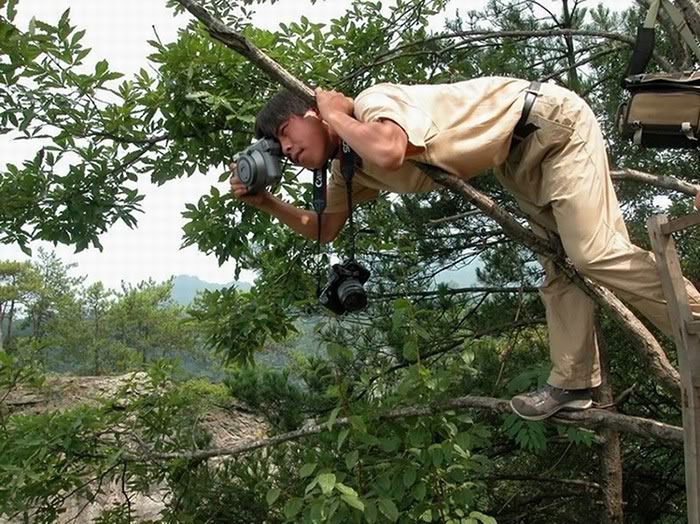 6. Don't let anybody deceive you, there is more to photography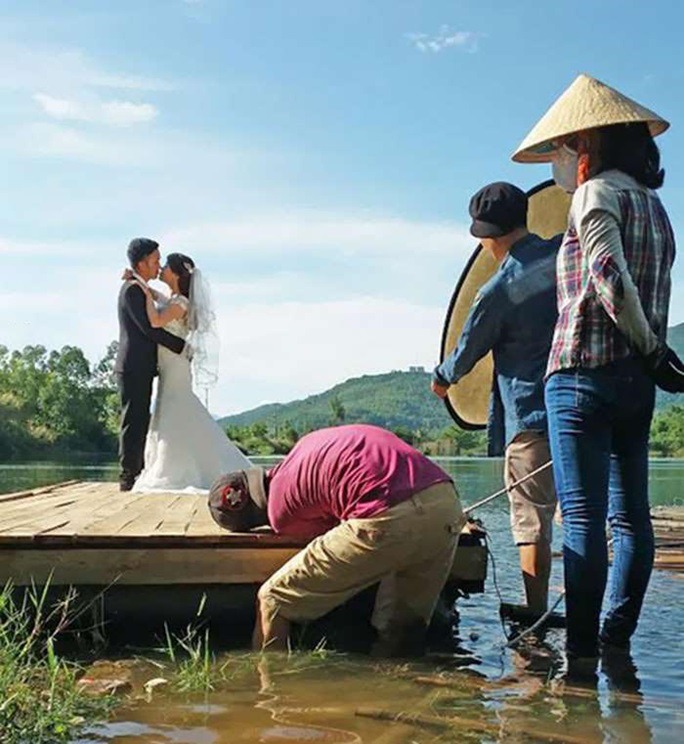 7. Make sure you don't fall though.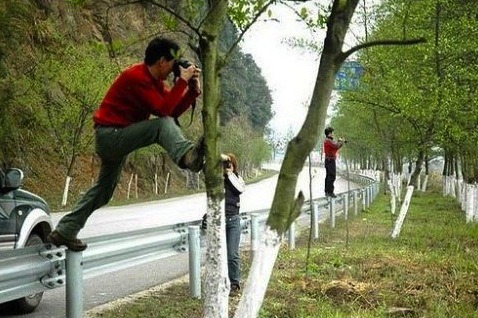 8. Photographers really go through a lot to create impeccable end results
9. They only followed their passion and now, they are being chased by a wild animal. Respect to our photographers out there, they are really going through a lot.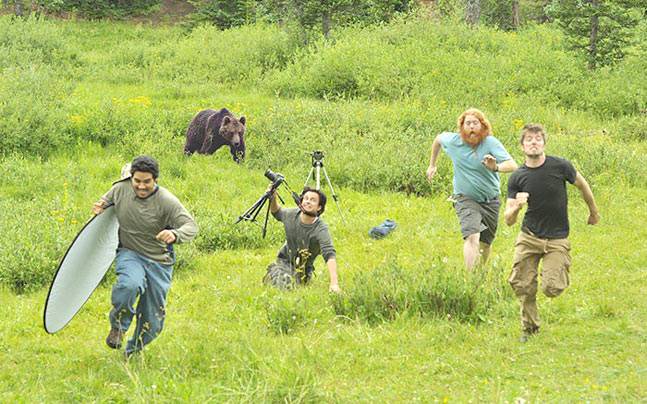 10. One day you will smile looking at these pictures and remember there were two men who made it blissful.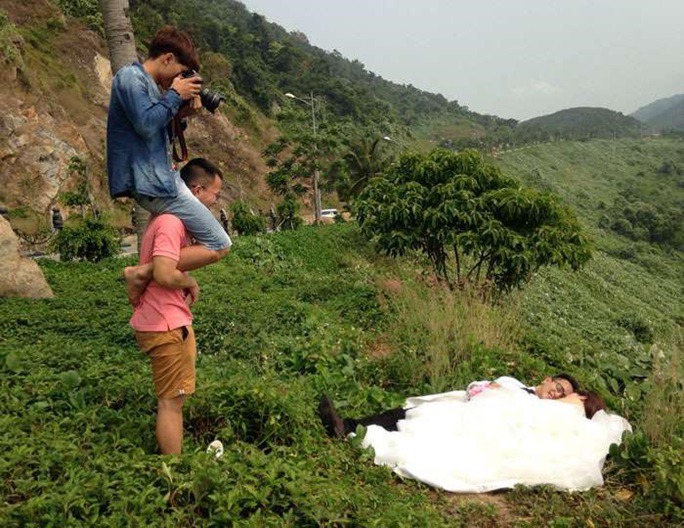 11. "It takes much effort to bring out the fine crystals"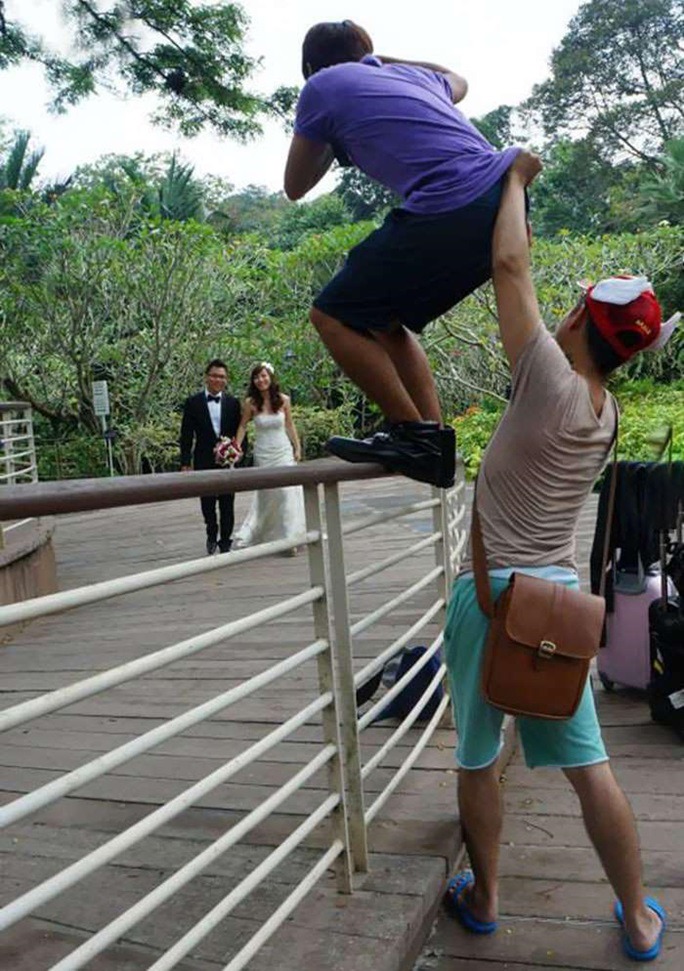 12. Photographers have to be appreciated. They are really working.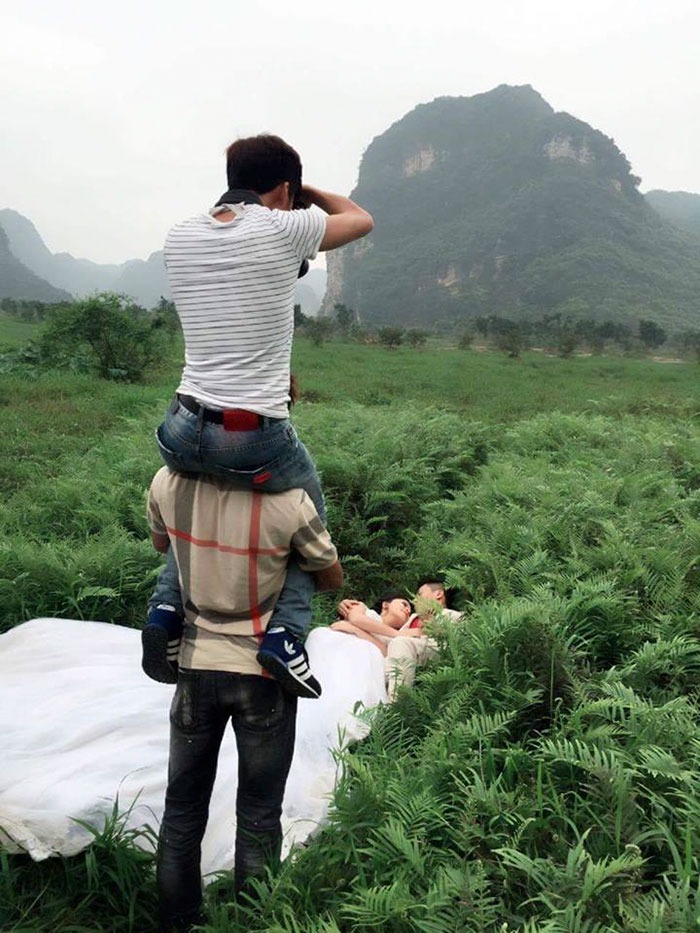 13. Look at how his peers are holding him. Look at the struggle behind the cute faces.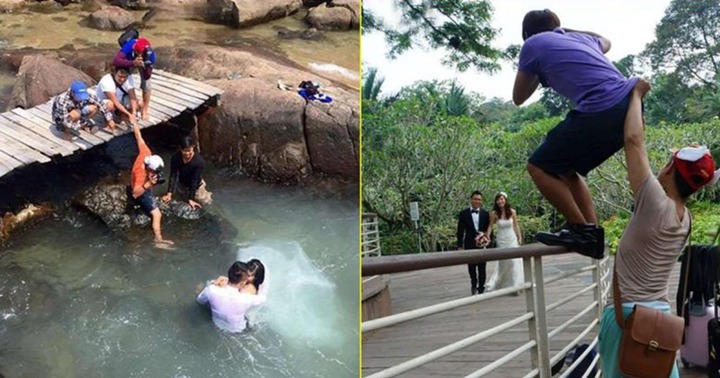 14. To be honest, this job is beyond the ordinary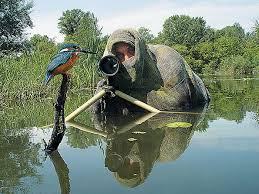 15. He climbed above the ground to create smiles of the faces of a cute couple. They will reminisce one day and appreciate the effort of this photographer.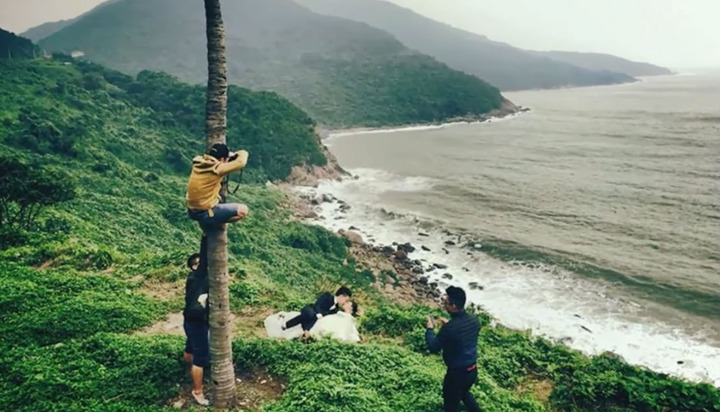 16. Look at the angle at which he took the shot. He's holding the branch with his legs, how talented he is!!!
19. Like Michael Jackson, down he goes. "Smooth photography"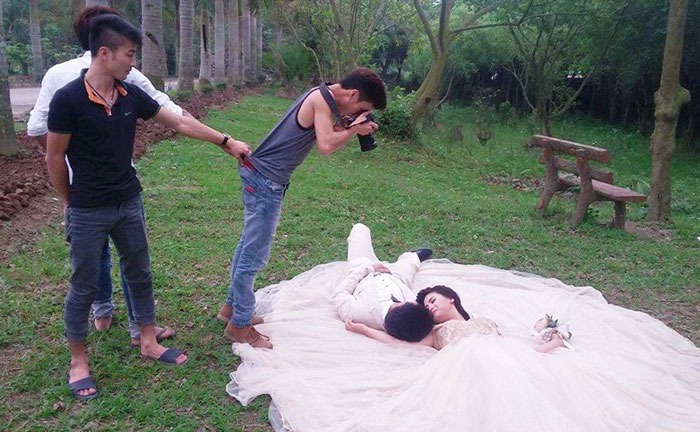 20. I am out of words, someone get me a dictionary. This is amazing!!!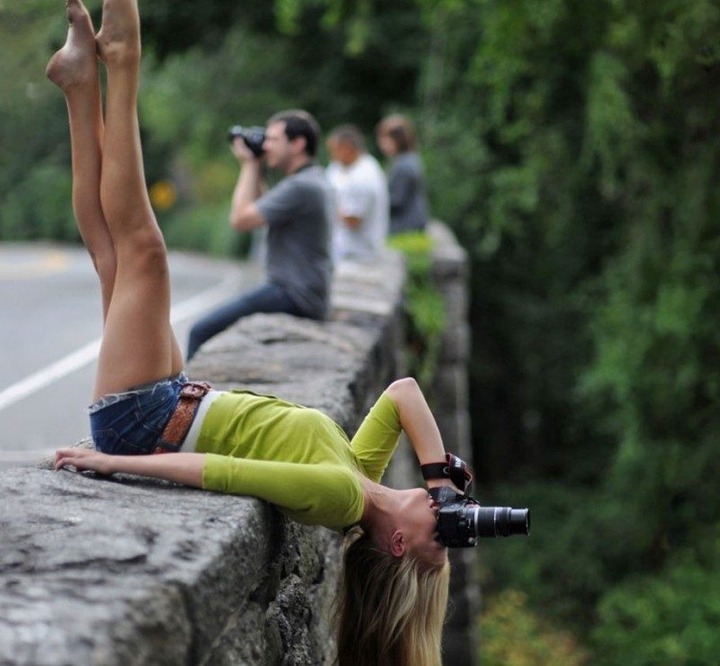 21. Look at the struggle!!! He gave in his all and trust me, he will never regret it.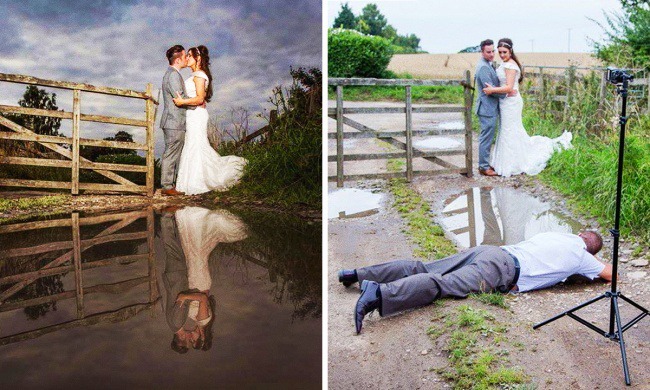 Out of the 21 compiled pictures, which one is the best?
Content created and supplied by: the_Kelvin_guy (via Opera News )