There are some facts about time we should know when preparing ourselves for future.
• Tough time creates tough people. You should managed your time wisely and effectively because time waits for no man.
• Don't rush for anything, when the time is right, it will happen. If you rush for something that should take time, you might get stuck at somewhere and be saying had I known is always at last.
• Some people wait for a miracle to start living their lives happily whiles others use that time to create miracles themselves. Use your time wisely.
• Three things in life that, once gone, never come back -TIME WORDS OPPORTUNITY.
• Learning when to let go and when to move on is one of the hardest things we will have to learn, sad thing is, we all have to learn it sometime.
• If that time ever comes when you feel like giving up, just remember what held you on for so long.
• There are some things in life that aren't meant to last, they just take place in our lives so we will be smarter next time.
• If you're not working on trying to be mine, you shouldn't be worrying about what's consuming my time.
• Life is like a train station people come and go all the time, but the ones that wait for the train with you are the ones that are worth keeping in it.
• When you are feeling down, take some time to look around. For no matter how bad things do seem, there's someone who thinks You're living the dream.
• Be thankful for the difficult times. During those times you grow. He who faces challenges and overcome it is stronger than he who has not faced any challenge.
• Don't waste your time looking back at what you have lost. Move on, for life is not meant to be travelled backwards.
• Learn to appreciate what you have, before time makes you appreciate what you had.
• Opportunities don't happen, you create them. You must seize the time and create the opportunity.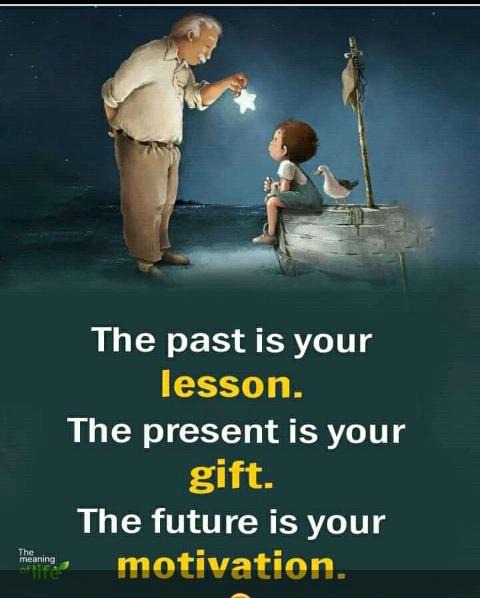 It's just a matter of life and time.
Thanks for reading this article.
Content created and supplied by: [email protected] (via Opera News )