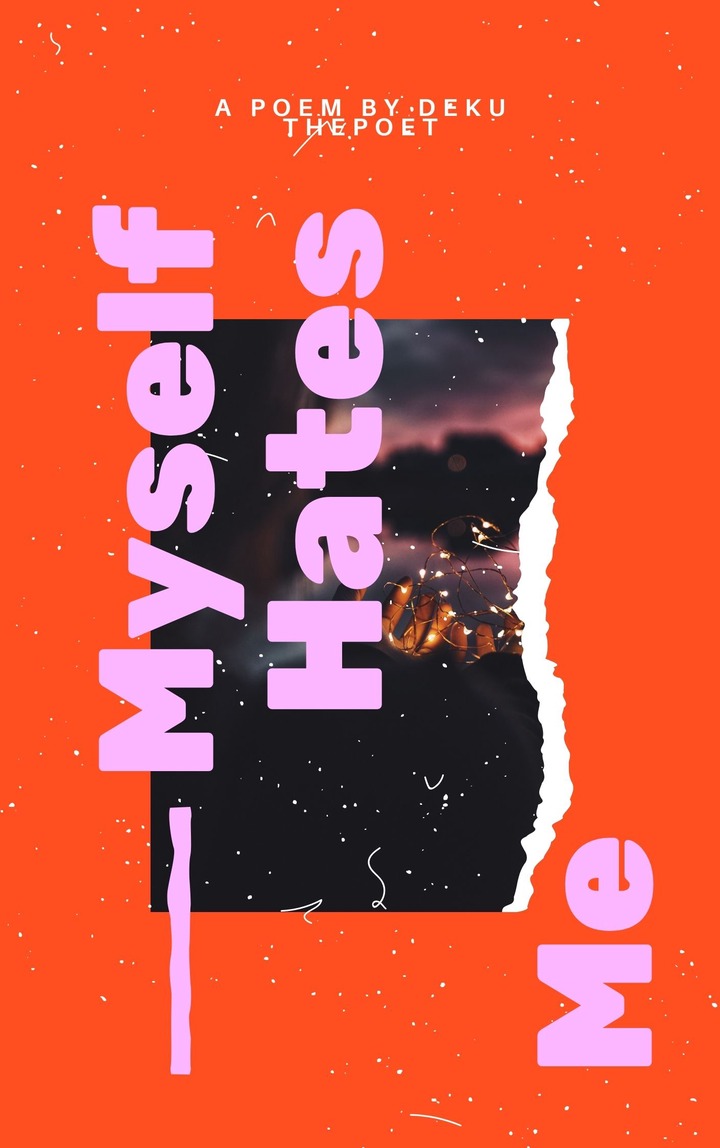 Ghanaian young talented poet, spoken word Artist and Writer has released a word write poem that talks about intrinsic conflict that most human beings are going through.
He titled the poem "My self hate me"
Poem below:
Myself hates me for being me and not myself,myself can't bear the pain of being me. Confusion between myself and me,it knows not when it started and when it shall end
Myself hates me for always taking decision for me and me too hates myself for taking decisions for myself,who to blame for a mistake cause, Is it me or myself that needs to be blamed.
An inner conflict rather to be me or myself, ripped of triunity , negativity or positivity are borne by both, no matter how they fight they can never be separated like the way water can't be separated from water
If simple or difficult they are binded together in all terms so please forget about your fraternity and live in peace.
©® Deku The Poet
©® Ancestral Pen
Deku The Poet "I serve as the mouthpiece of my ancestors and generation"
Content created and supplied by: DekuWrites (via Opera News )