There's so much going on at any given time and there's always something or someone demanding our attention, getting or wanting our approval but the truth is we're only human after all with limited time, energy or resources to respond. As a result, we need to be selective with who and what deserve our time and energy. This doesn't mean we're some unfeeling human, it just means we are controlling ourselves and focusing our energy on what matters most. Below are 10 ways to stop caring too much.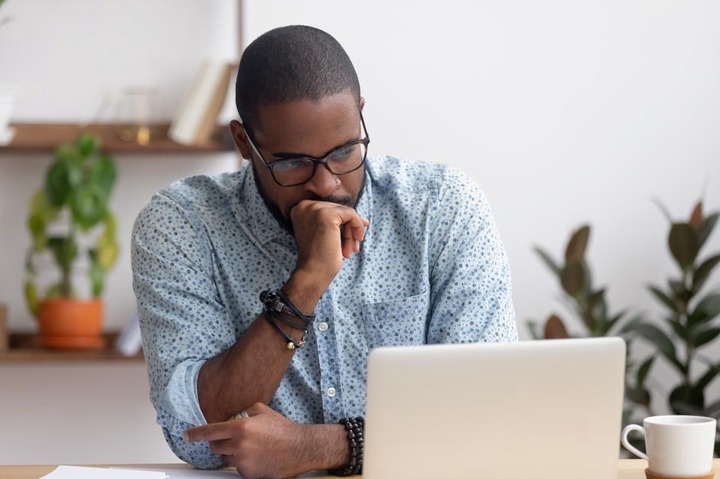 1. We Can't All Be Friends
Not everyone is going to like you just like how you can't like everybody. That doesn't mean you hate them or they've done something bad. That's just how life is, deal with it and move on. Why bother worrying about why someone doesn't like you? Don't waste your time on people who don't even want to have anything to do with you. Instead, spend time on people who'll be there for you in times of need. They're the ones worth your time and energy.
2. Build a Life You Like 
Another sure-fire way to care less about what other people think is to like the life you have. If you don't like your life or something about yourself then invest time and effort to change it. Otherwise, start to appreciate what you have and decide it's more than enough to be proud of. Stop comparing yourself and being bothered by other people's business, unless you're invited, it shouldn't really concern you.
3. Other People Aren't Your Problem 
The moment you realise you can't control others and that their actions and opinions don't have to affect your life, you will be happier. Stop worrying about what other people think, there's no point in trying to control what they think. You just can't. If you can change their mind, what shows the other people they meet won't do the same thing? Don't worry yourself in this regard.
4. No One Really Cares About You
A study done by the National Science Foundation in the US showed that people have 50,000 or more thoughts in a day and unless what you're doing directly affects them, you don't occupy even a single thought in their heads. You'll worry less about what people think about you when you realise how seldom they actually do. 
5. You Reap What You Sow
We're the masters of our own destiny both when we're succeeding or flopping. Understand that there are consequences for your actions so do the right things and enjoy the results otherwise keep mute and endure the results if you do the opposite. That's just how it works, there's nothing magical about it.
6. Know What Deserves Worth Your Attention
You should be clear about what matters to you. This means having your own values, priorities and goals set straight. This way, you become quick and decisive to act when something threatens them but worry less when they're not affected. 
7. Accept Disappointment As Part of the Game
When you enter a race, there are only three winners at most, everyone else will be disappointed, that's the huge part of competing. Disappointment is a part of life. There are only few people who win anything that's vaguely competitive, the rest are just part of the crowd. Accept these in your everyday life. Let disappointments be part of your motivation and training or just let them go.
8. Realize That Money Does Not Make You Better
It's time to face the fact that money does not make a person great. Money isn't a sign of intelligence, valour, grit or even success. Money is just a sign of money. Some people get it from hard work, some people inherit it, others get it from great inventions or just spending 5 cedis on *787#. Don't let the absence of it strip you of your confidence and also the value you assign to other people. Care about the value of yourself, what you stand for and what impact you can make in your lifetime.
9. Surround Yourself with People Who're Worth It
You'll live in a daily problem of wasting your time and energy if you think the people around you aren't worth it. If you're holding on to friends or acquaintances who're constantly draining you, then it's time to move on to find a tribe of friends who're caring enough to fight for or you can reason with if they're being unreasonable.
10. Be Busy With Your Life
If you think your energy is limited, your time is even more precious. Fill it with things that you care about then you won't have time to waste on things that don't deserve your energy.
Now that's how you stop caring and worrying too much in life. The journey to achieving this is a tough one but the sooner you do it, the better your life will become. Help a friend live a good life, share it with them and hit the like button if you found it valuable.
Thanks for reading.
Content created and supplied by: InfoLab (via Opera News )