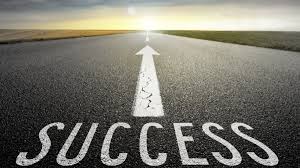 Economic stability of people is mostly considered the success story of almost everyone. People love to have more than they want to say they are successful in live. The financial status of people is what is used to define people success. Is that really what success is? Having money all around you is success? 
Well, I want to tell you how you should understand success to not worry in life. Success is archived or lost at every point in life. 
The fact that you have targets and goals in live, you should have a success story to tell. Ones you set a target and you are able to meet it in life, it is a success .
Many people do not understand this about success which keeps them worry all the time because they think money is the only success in life. But that is due to the way the society portray success. Some people can be without money but can't stay a single day without other things. So having those things that makes you comfortable should be counted your success. 
If money is what makes you comfortable, then you can continue fighting to get money to meet your success target. But I just must be frank with you. Those who chases money loses consciousness. All you will always think about will always be on if I get money, if I get money only. You will even forget that getting money is a process you have to go through. 
Hope you will by now understand why people do in humanic things to get money. 
You want me to hit the point itself. Well, I will but let me tell you to change your mind set about success. Think of it this way... I want to eat, here is food. I want to sleep here is bed. Are you not comfortable getting what you want when you really want it most? That is success too. If you have a different idea let me know it below. 
The occult and in humanitarian acts these days is as a result of over think about success. People who get involved in that failed to wait for life processes to go buy themselves but force it through .
No wonder it comes with its own effects. I don't want to into that. 
HOW TO BE SUCCESSFUL 
-Set a target
-Try your best to meet your your target in a genuine way. 
-Avoid thinking like others 
-Have focus in live
-Don't easily give up on trying what you like doing. 
-Know that not all advise are good for you. 
-Be the final Sayer in your life decisions 
Thank you so much for reading .Leave your reply below.
Content created and supplied by: Mr.Blazing (via Opera News )