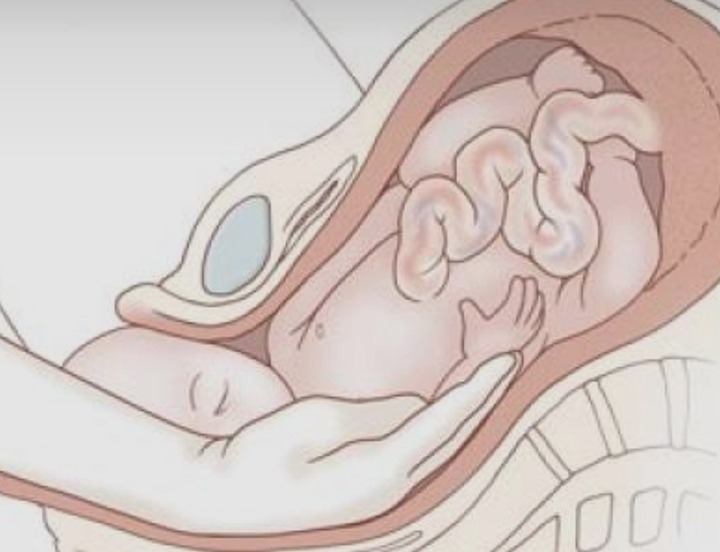 It is the inability to deliver the shoulders of your baby after the head has been delivered. This means that the first shoulder of your baby is stucked in the mother's pubic bone. Signs include retraction of the baby's head back into the vagina, known as TURTLE SIGN. It is usually diagnosed when the body fails to be delivered within a minute after the head has been delivered. This is a serious obstetric emergency. Death as a result of shoulder dystocia is very uncommon.
Both mother and baby may develop complication due to this diffculty. Some complications may include;
Baby
1. Neonatal asphyxia. This may occur because there is a delay in delivery of the baby, the head is stucked and oxgen supply is cut due to pressure being exerted on the neck.
2. Fracture of the humerus or clavicle or brachial plexus injury. This may be due to the twisting,turning and pulling of the baby.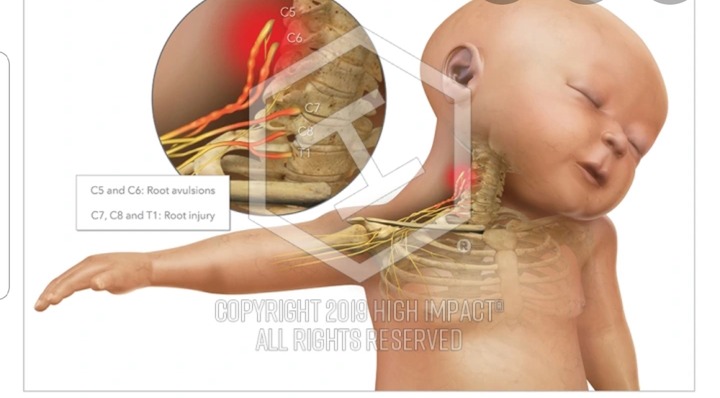 Mother
Vaginal or perineal tears.
Postpartum haemorrhage.
Uterine rupture.
Risk Factors
-Macrosomi ( overly large baby)
-Obesity in mother.
-Gestational diabetes mellitus .
-History of still birth.
-History of shoulder dystocia.
Your midwife will take you through the following movements for you to be able to deliver your baby safely.
Suprapubic pressure
Pressure is exerted on the side of the baby's back and towards the chest. This movement may help to draw away the shoulders and push the first shoulder away from the pubic bone into the vagina.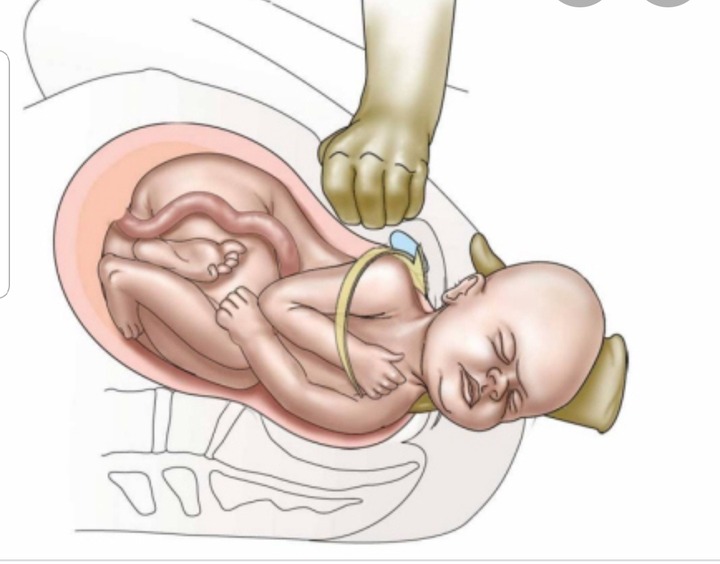 McRoberts maneuver.
This involves helping the woman to lie flat and to bring her knees up to her chest. It will then rotate the angle of the pubic bone and use the weight of the mothers thighs to create gentle pressure on her abdomen releasing the first shoulder.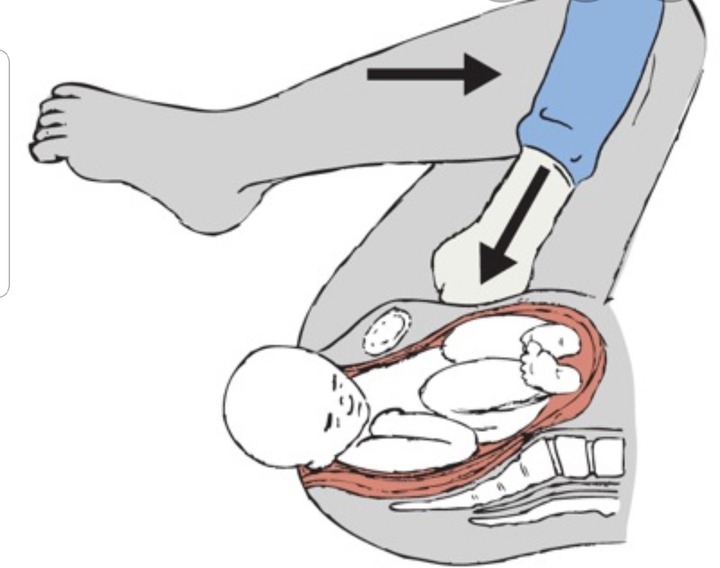 Episiotomy
A surgical incision made in the perineal area for delivery to take place. Even though this will not help the pubic bone to open up but it will give the midwife access to the fetus to help deliver the shoulder.
If these are not effective, efforts to manually rotate the baby's shoulders or placing the woman on all fours may be tried that ishelping the mother onto her hands and knees. The act of turning the mother might be helpful.
If all these movement fails, then the last resort will be to remove your baby by Caesarean section.
Content created and supplied by: Rahmed (via Opera News )