Famous statues around the world wearing masks because of Corona
Face masks have spread all over the world due to the Corona pandemic "Covid 19" and have become an integral part of our daily look. Now, fashion designers have even incorporated them into their designs. Because the pandemic affected almost everything in the world, some people decided to make masks a part of the look of famous statues around the world to encourage people to wear masks and not be disturbed by them. The Forbes magazine website monitored dozens of statues around the world in their shape after adding masks
Below are some of them
1.The giant Buddha statue near Bangkok.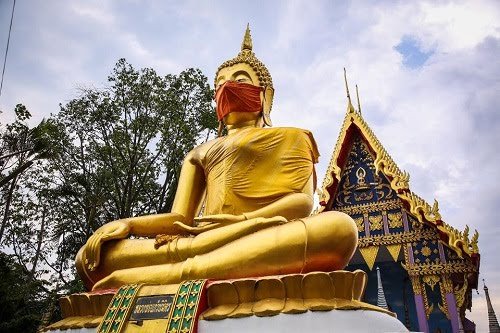 2. Freddie Mercury statue
The late Queen leader Freddie Mercury wears a muzzle at this statue in Montreux, Switzerland.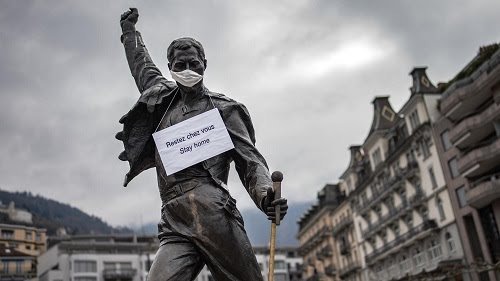 3. Rocky Balboa statue
Rocky Balboa is a favorite son in Philadelphia, where a statue of him commissioned by "Sylvester Stallone" for Rocky III has been placed in front of the city's Art Museum and it is an inspiration for staff at the Massachusetts Medical Center every time a Corona patient is discharged, lining up doctors and nurses are in the hallways to give a standing ovation to what is known as Code Rocky.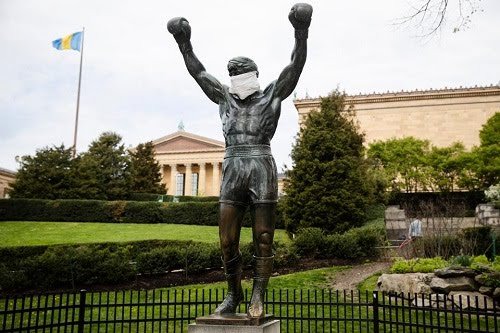 4. Bruce Lee statue in Mostar, Bosnia and Herzegovina
There is a statue of martial arts legend Bruce Lee with a muzzle placed on his face to serve as an example for people.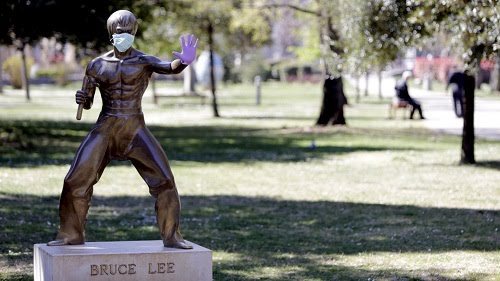 5. The Cyrus E. Dalin statue
The Cyrus E. Dalin statue was carved in 1910 and placed in Kansas City, Missouri for nearly a century.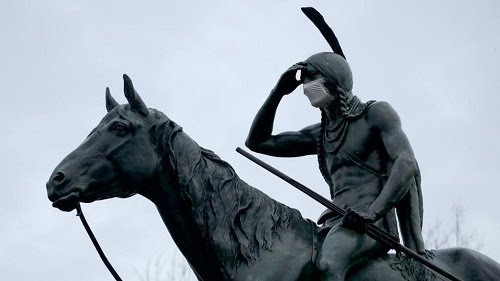 6. Marilyn Monroe statue in Maryland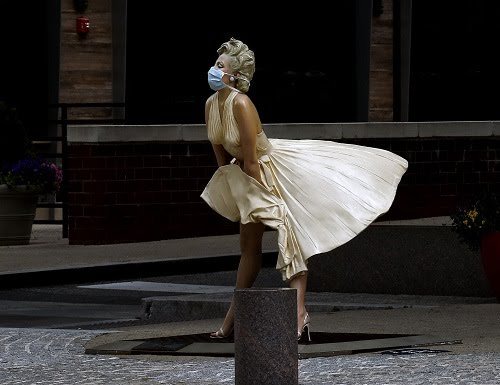 7. Long-term Rich Mono statue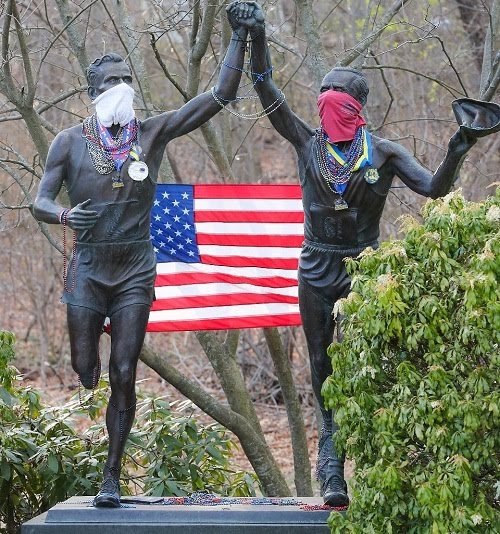 8. Bennett statue
A statue of Tony Bennett in San Francisco wearing a mask in the colors of giants.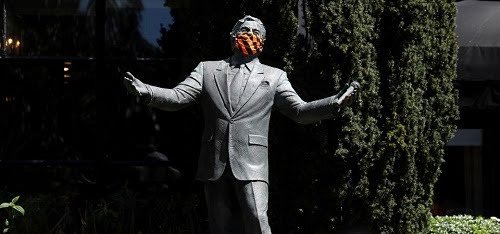 9. The famous Arturo de Modica statue
The famous Arturo de Modica statue in the New York City encourages people to wear the muzzle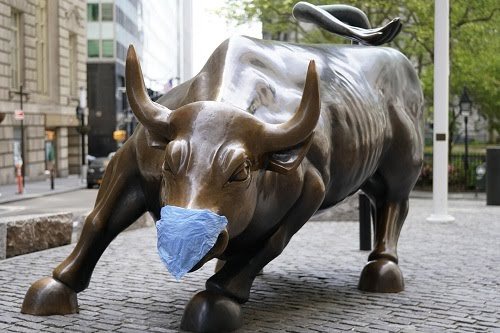 Corona virus is real, please wear your masks. Stay safe
Content created and supplied by: the_Kelvin_guy (via Opera News )