God is the first artist as he's responsible for creating the universe and it surroundings and therefore creation couldn't stop. And I think before a thing will exist (thought and Arts ) already take place. This is what we called it creativity out of creation....
Now, the history goes> What Is Digital Art?
Some artists use materials like paints and brushes to create art. Today, many others also use modern means of exploring creativity, like video technology, television, and computers. This type of art is called digital art.
Digital art is work made with digital technology or presented on digital technology. This includes images done completely on computer or hand-drawn images scanned into a computer and finished using a software program like Adobe Illustrator. Digital art can also involve animation and 3D virtual sculpture renderings as well as projects that combine several technologies. Some digital art involves manipulation of video images.
The term 'digital art' was first used in the 1980s in connection to an early computer painting program. (This was long before they were called apps, mind you!) It's a method of art-making that lends itself to a multimedia format because it can potentially be viewed in many ways, including on TV and the Internet, on computers, and on multiple social media platforms. In short, digital art is a sort of merger between art and technology. It allows many new ways to make art. i trust this brief history of digital art now has given you a thought on why people like art work. Aren't art beautiful! Check out the below picture done with Adobe Photoshop cs6 design by Clemsphotoshop.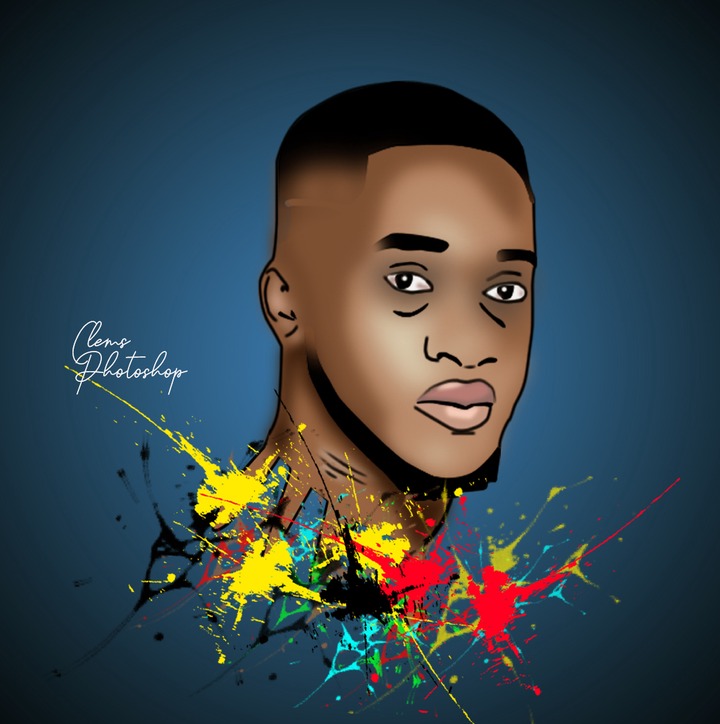 Content created and supplied by: Clemsphotoshop (via Opera News )