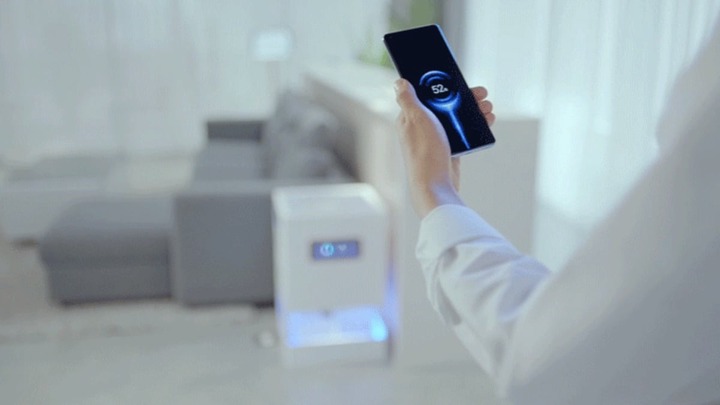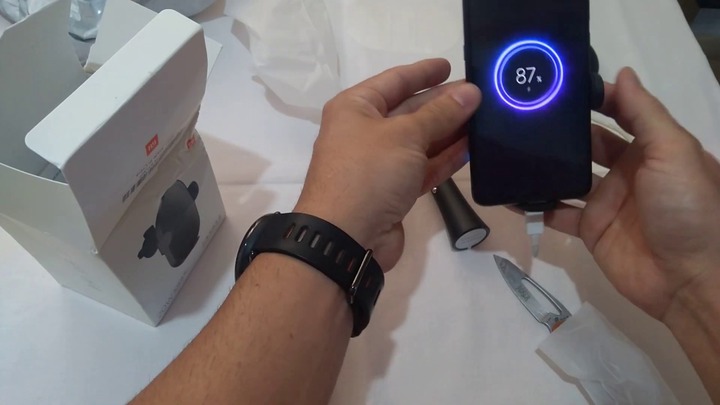 X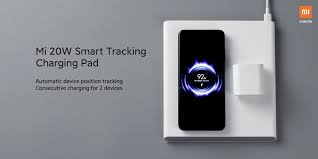 iaomi has introduced its Mi Air Charge technology.
According to the company their "remote charging technology" can be used to charge multiple devices simultaneously and will recharge a smartphone that's being used, "while walking around or even when something's in the way".
The transmitter looks quite large, as large as perhaps a living room side-table next to a couch. It can provide a 5W charge wirelessly to a smartphone, within a certain range.
In its current state, Xiaomi's remote charging technology can charge multiple devices with a 5W current within a radius of "several meters".
Xiaomi claims that physical objects don't reduce the charging efficiency.
Xiaomi teases that its Mi Air Charge tech would be eventually compatible with smartwatches, fitness bands, and other wearable technologies.
As at now no release date has been announced by Xiaomi, but this is a tech worth keeping an eye on.
In the near future, Xiaomi's self-developed space isolation charging technology will also be able to work with smart watches, bracelets and other wearable devices. Soon our living room devices, including speakers, desk lamps and other small smart home products, will all be built upon a wireless power supply design, completely free of wires, making our living rooms truly wireless.
Content created and supplied by: [email protected] (via Opera News )