Sweet Revenge: 30-year-old man punishes his 'Girlfriend' with a marriage proposal to another woman - Photos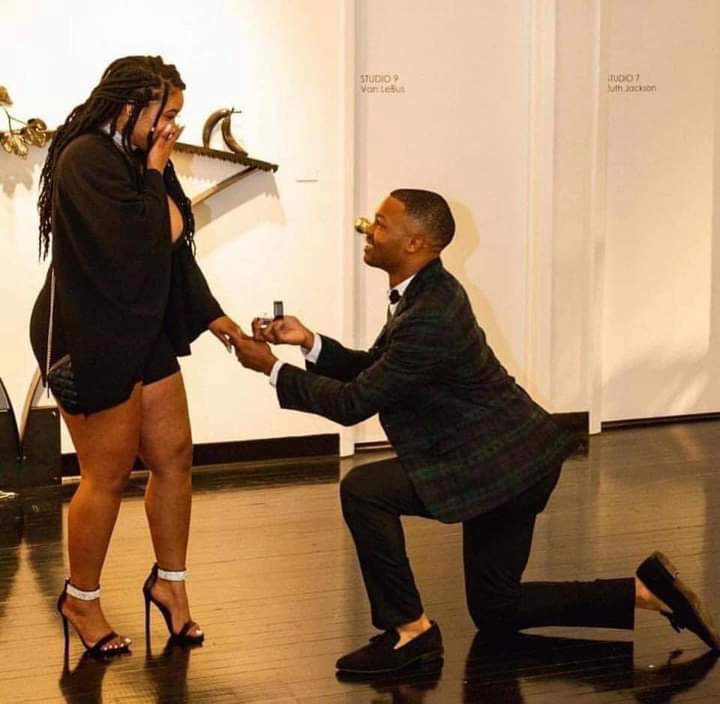 Augustine who was played by his girlfriend during their dating period, has served her with sweet revenge the woman will never forget in her entire life. Dating is a complex entity that needs understanding and care from both partners, before the relationship can succeed. It is never a bed of roses for just one person. Augustine in January was forced by his girlfriend Milicent, to buy her a new phone. Milicent who was using a Nokia android device at the time, saw the luxury of having a new phone because her old phone wasn't doing the things and pictures she wanted. Augustine was so much in love with his woman so he did the needful and got her the new phone.
Milicent used the phone for four weeks, which was less than a month, and asked for a new phone. Augustine had to save his salary for sometime before he was able to give Milicent the iPhone she wanted. Millicent after receiving the phone, played her boyfriend to make him believe, the phone had been robbed by armed robbers. Milicent came up with stories of going to church in the evening when armed men attacked her in their neighbourhood and took the phone away. 
She forced her story on Augustine who had nothing to do and was forced to get a new phone for her. The money Augustine had planned to use for his traditional wedding with Milicent, was used to buy a new phone for Milicent when she came back with the story of the iPhone 11pro Augustine bought her, been stolen by armed men. Augustine who didn't want his woman to be out without a phone, went out to his savings account which was meant for their wedding and used some to buy a new Samsung S10 mobile device for Milicent.
Not knowing the first phone, the iPhone wasn't stolen but it was given to someone. Millicent with Augustine, was cheating on him with another guy who was completely jobless and Milicent duped her boyfriend Augustine for the iPhone, so she can give it to the jobless guy. Augustine knew something was going on between Milicent and the best friend guy, but Milicent always told him, the best friend was just her bestie and nothing was between them. Augustine met the guy in traffic, and saw the iPhone 11pro he bought for Milicent, holding the guy. He asked where he got the phone from, and the guy told him Milicent gave him. The guy actually took the phone from Milicent, under the pretence of loving her, but he was in deed in love with someone else.
Augustine approached Milicent just for her to confess that, she was in love with the guy but not him Augustine. Augustine left without saying a word, and is now happily enjoying life with Akua, Millicent's sister. Milicent has since been begging Augustine not to marry Akua her sister, but Augustine and Akua are so much in love and are preparing to get married next month. Augustine wanted to punish Milicent for what she did to him, but ended up falling so much for Akua because of their undying chemistry between the two.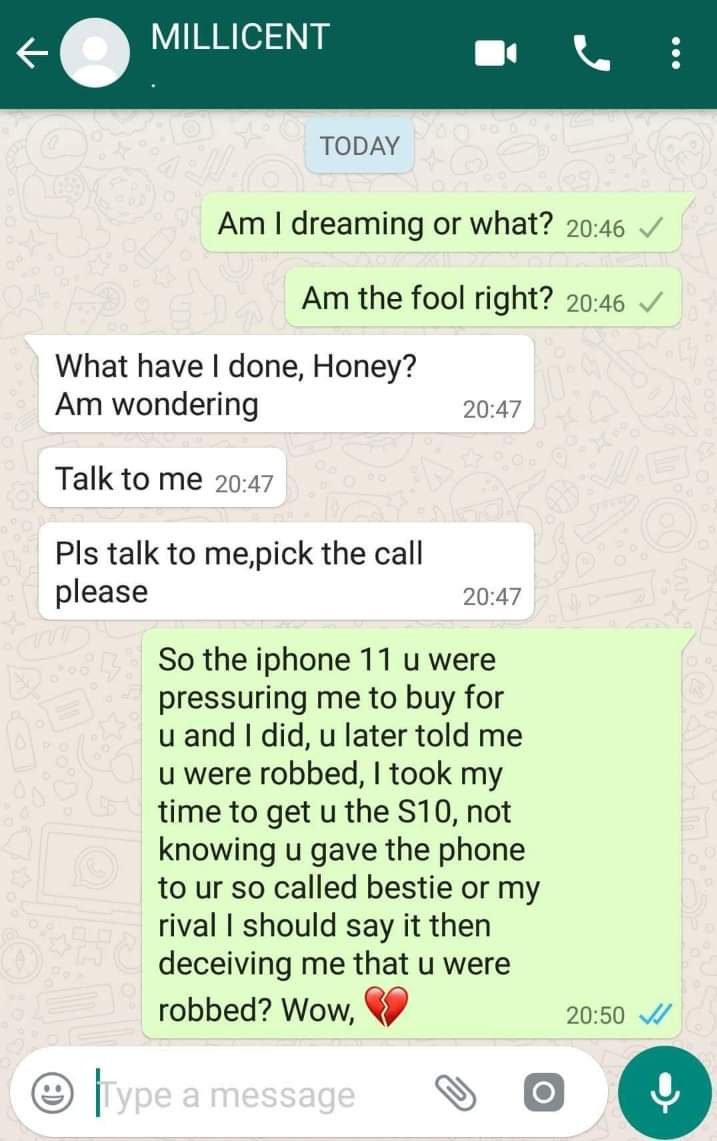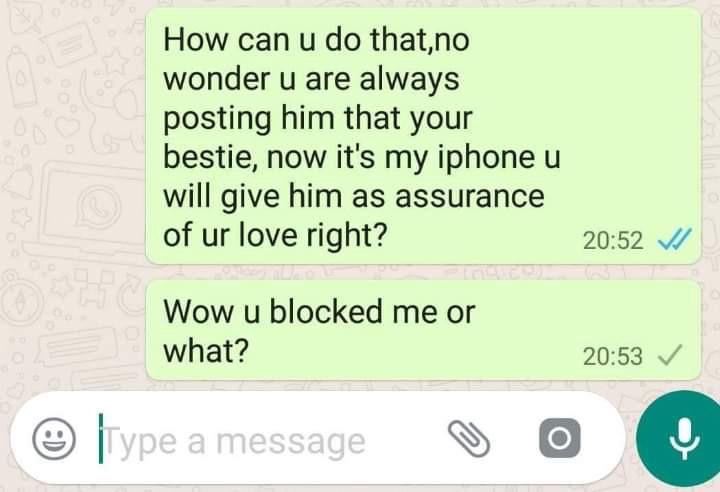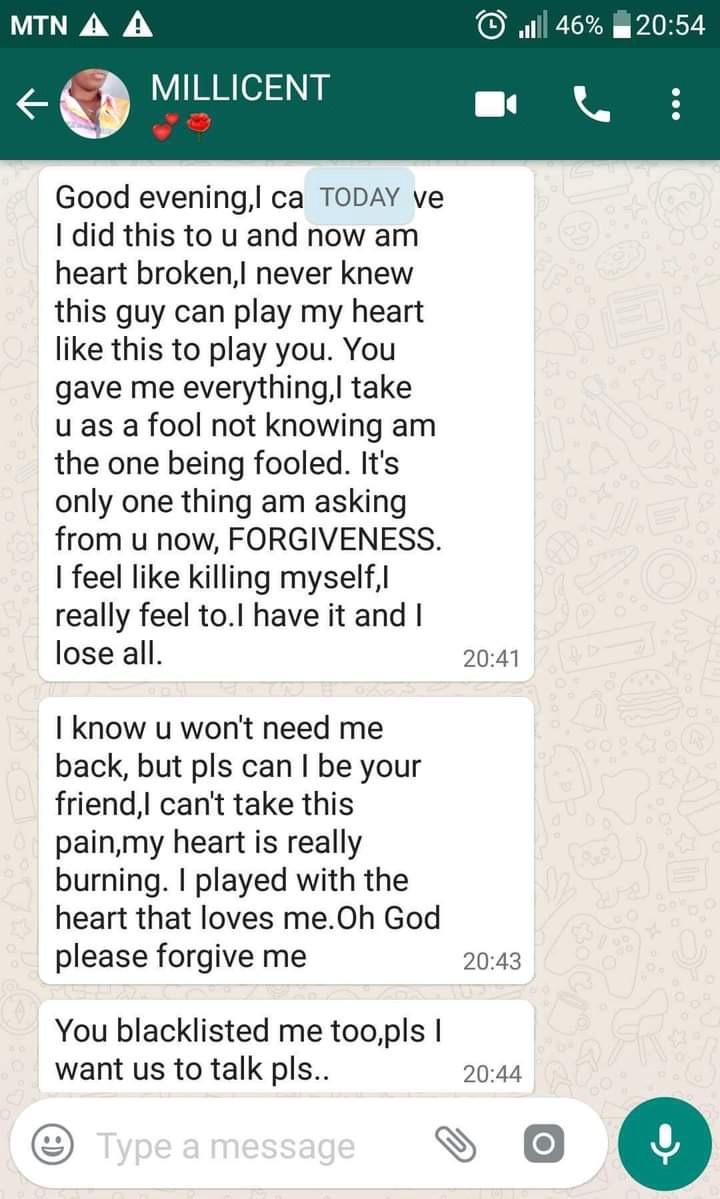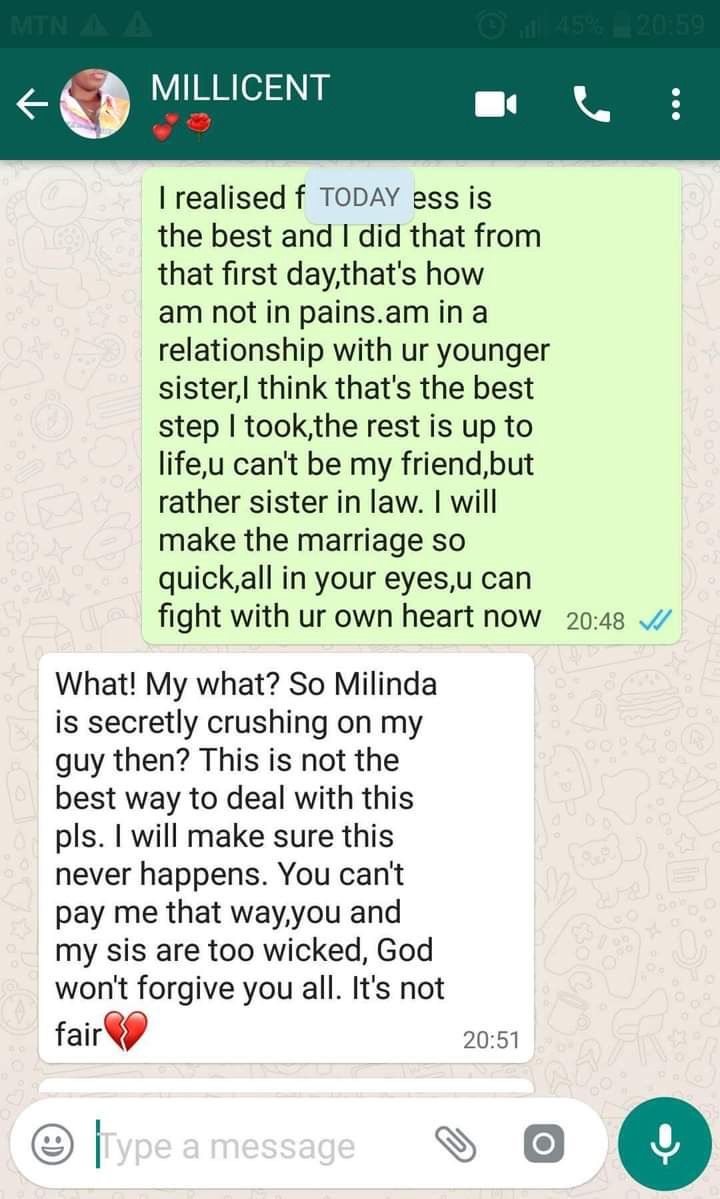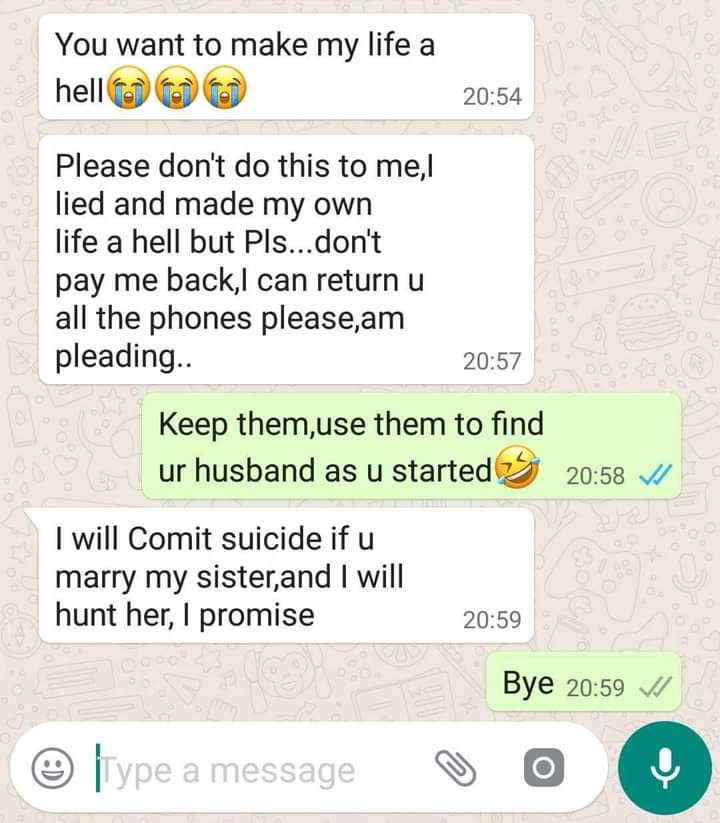 Content created and supplied by: RockyJDJones (via Opera News )