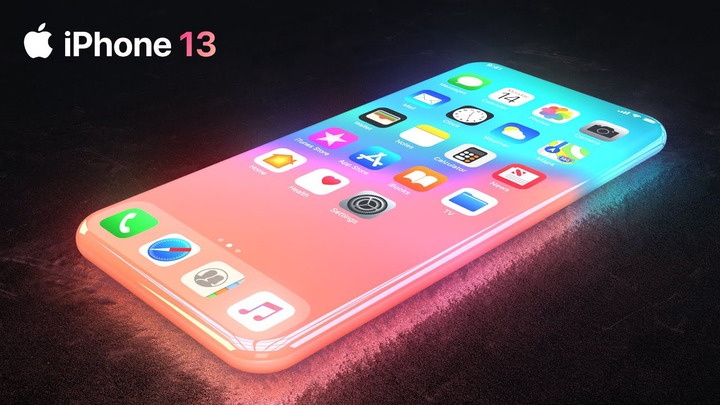 It has a ceramic glass 2.0 and it is almost unbreakable. It is the world's first scratch resistant with a retina glass. With shatter proof technology and best in class camera.
Very enhanced in gameplay with the world's first under screen camera. 30% more efficient and 50% more power for the fastest gaming performance.In terms of design, the 2021 iPhone lineup is expected to look nearly identical to the existing iPhone 12. One report has suggested that the iPhone 13 will be slightly thicker than the iPhone 12. The height and width of the devices will reportedly remain unchanged, but the thickness will increase by 0.26 mm.
The iPhone 13 will feature flat sides and Apple is reportedly looking into ways to make the back of the devices easier to grip. One report has described this as a "refined matte back," but more specific information is unclear.
While the iPhone 12 mini has reportedly experienced weaker-than-expected demand than Apple had expected, there are currently no indications that Apple plans to abandon the form factor this year. A reporter said that all four iPhone 13 models will feature the same overall form factors as their iPhone 12 predecessors.
Always-on 120Hz display
This means we can expect four different devices across three different screen sizes:
One 2021 iPhone model with a 5.4-inch OLED display
Two 2021 iPhone models with a 6.1-inch OLED displays
One 2021 iPhone model with a 6.7-inch OLED display
But while the screen sizes will likely remain the same, Apple is reportedly planning to upgrade the iPhone 13 with 120Hz ProMotion display technology.
Another camera improvement with the iPhone 13 will be reported supportfor Portrait Mode video. This will allow you to record a portrait video and change the depth of field in post-production. It will be similar to the current implementation of Portrait Mode still photography. Apple is also said to be developing a new version of Portrait Mode that takes into account the LiDAR Scanner for improved accuracy.
Finally, Apple has reportedly developed new astrophotography features for the iPhone camera. This will come in the form of a new "astrophotography mode" that allows your iPhone camera to detect moon or stars. Your iPhone would then use longer exposure times and more internal processing to perfect the image
Content created and supplied by: AmoahPaula (via Opera News )