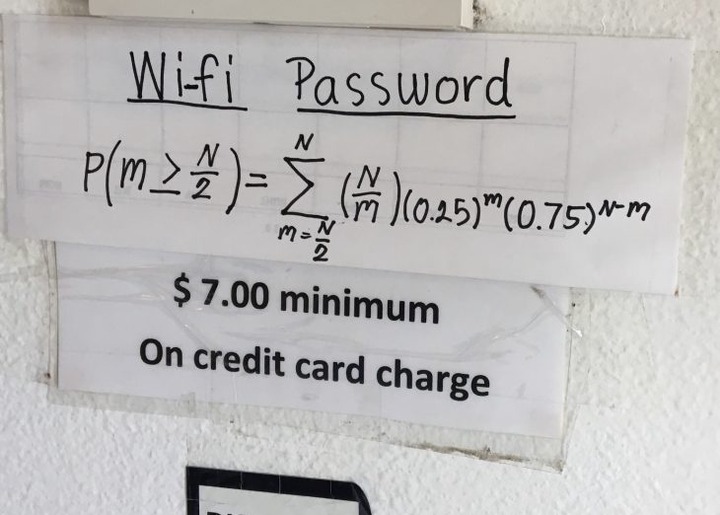 A restaurant in San Antonio, Texas, became a headache for math (and free Internet) lovers. To access the wireless network, the owner put the following riddle in the form of an equation, and a regular diner shared the problem on Reddit.
The Thai restaurant is called YaYa, and is located in downtown San Antonio. It offers different types of curry and noodle dishes, but has perplexed math lovers.
As mentioned in the restaurant, no one has been able to solve the equation since it was put on the wall. Although he has asked the meseros for the answer, or some clue, they have all refused, he points out. Reddit users mostly agree that it seems like a statistical problem, but that a value is needed for N, which does not seem to exist.
For the sake of everyone who wants to use YaYa WiFi, we hope the problem will be resolved soon. If you have the answer, please share it so they can use the Internet. The user's latest update indicates that he has had no luck.
Solved it? Leave your answer in the comments below!
Content created and supplied by: AmazingTopList (via Opera News )