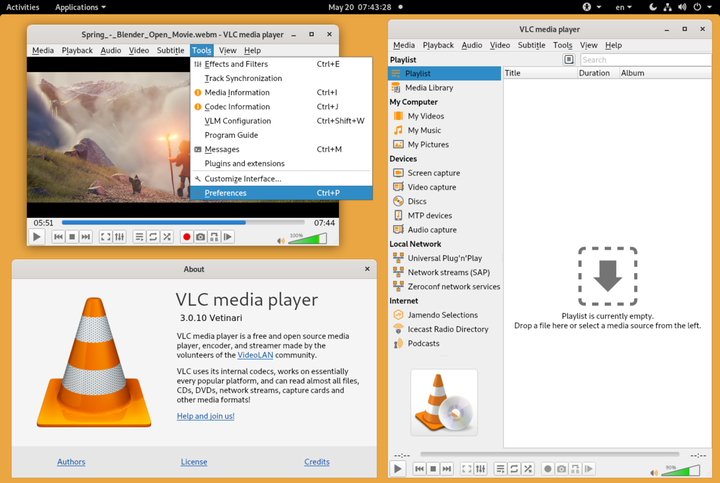 YouTube has billions of videos, while you can stream all of them, you might want some on your own computer for personal offline use, or for a future project.
If you want to download a YouTube video onto your computer, you'd have to use third-party services. Luckily, there are multiple choices that will let you do this. Today I will discuss with you on how to download any youtube video using VLC media player.
VLC Player is a free media software that lets you watch videos or play music from your Mac or PC. It's one of the best media players in the world today, there's even a chance you might already have it installed on your computer.
Although this method take few minutes, you can use it to download any YouTube video.
Observe these steps closely to download any youtube video using the vlc media player.
1. Search the video you want to download off YouTube and copy its URL.
2. Open VLC media player on your windows desktop, and click "Media" in the menu section, and then "Open Network Stream." If you're on a Mac, go-to "File" at the top, and then Select "Open Network."
3. In the pop-up menu that appears, paste the link of the YouTube video that you copied, and then click "Play" or "Open" at the bottom.
4. After sometime, the YouTube video you want will start playing. Videos with longer length might take long to open.
5. If you're on a PC, click "Tools" at the top of the screen, and then select "Media Information." If you're on a Mac OS, click "Window," and then go-to "Media Information."
6. There will be a "Location" bar at the bottom of the "Media Information" menu. Double-click to select and copy the URL in this bar
7. Return to your web browser and paste that link into your URL bar at the top of the screen, and then press enter.
8. You'll be directed to a page with just the video playing. Select the three stacked dots on the right side, and then click "Download."
The video will download in .MP4 format. You can rename it, or move it to any location of your choice.
Note: Many videos on YouTube are copyrighted; this means that it'd be illegal to download them from YouTube without paying the creator. Before you download anything, be sure to check that the video isn't copyrighted. Also do not to use any video downloaded to make money, as this violates the guidelines of the community.
Kindly like and Follow this channel to get more tech updates.
Content created and supplied by: OsafoDaniel (via Opera News )