The lowest note in the known universe is the rumbling of a black hole in the Perseus Cluster, about two hundred fifty million light-years away from us Astronomers estimate the note to be a "B flat," about fifty-seven octaves below middle C
"Never odd or even" spelled backwards is still "Never odd or even."
If you fired a bullet horizontally at 17,000mph, it wouldn't touch the ground but instead orbit the Earth.
The names of some of the world's largest telescopes include: the Large Binocular Telescope, the Very Large Telescope, and the upcoming European Extremely Large Telescope.
In Western history, beards have been most popular when an overabundance of single men compete for spouses.
BACKPFEIFENGESICHT (German) - a face in need of a slap.
Male fetuses can get erections while in the womb.
The world's first speeding ticket was issued to an England motorist on January 28th, 1896 He was fined for speeding at 8mph in a 2mph zone
The House of Saud has been the ruling royal family of Saudi Arabia longer than the United States has been a country. The family is estimated to be worth $1.4 trillion.
More than half of dog owners kiss their pets more than their partners, according to a survey. They also preferred to sleep with their pet, not their partner, in the bed.
The surname Gambino is an Italian family name likely derived from a nickname meaning 'short legs.'
Floyd Mayweather has a dentist design his custom mouthguards. Some of them contain 14 karat gold, and diamond dust; one is priced at $25,000 and includes real $100 bills.
Brain scans have shown that listening to poetry activates brain regions that aren't triggered while listening to music or watching movies
In 19th century Britain, some women wore mismatched shoes to achieve the 'Alexandra Limp'. Rheumatic fever had left Princess Alexandra with a lopsided walk that became quite fashionable.
Dogecoin was initially created as a joke in 2013, and now has a market cap of $4.5 billion
People are more likely to have an affair when their age ends with "9" because of behavioral changes as they approach a new decade.
Then mountains are structurally weakened due to underground nuclear testing, they suffer from 'Tired Mountain Syndrome'.
George Lucas technically invented the word "droid" in 1977. He makes money from every "Droid" cell phone sold. According to mathematicians in Brazil, the only country that would survive a zombie apocalypse is North Korea, on account of its large ratio of military personnel to civilians.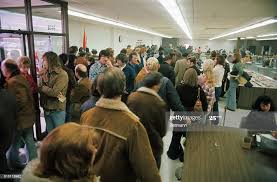 Content created and supplied by: IsGod (via Opera News )