Creativity is usually the solution to many problem we face as an individual, group or nation. When we are able to think outside the box and view our problems differently as a stepping stone that will thrust us to our victory to finding solution, then we will truly appreciate everything.
A 13-year old Ghanaian boy has creatively developed and built a solar device enabling to charge his mobile phone in the night in his remote village. This act of genius and ingenuity has really been helpful as it will go along to benefit others.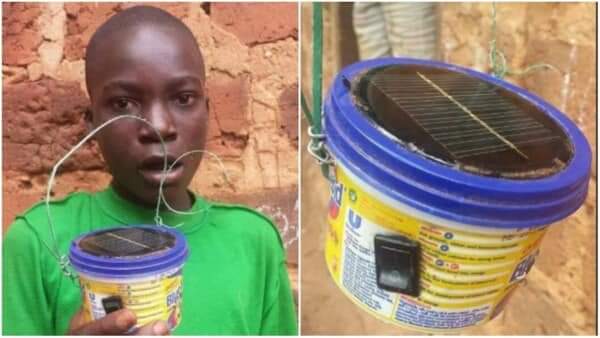 The young boy decided to use his intelligence to solve the challenge most people in his village go through just to charge their mobile phones. With much burden in his heart, he sampled an empty Blue Band Margarine and some wires to build that solar device which he is using to charge his phone in the night.
We hope the government and the necessary authorities will extend support to this young boy and also provide the necessary basic social amenities to the village people.
Content created and supplied by: YoungDapper (via Opera News )