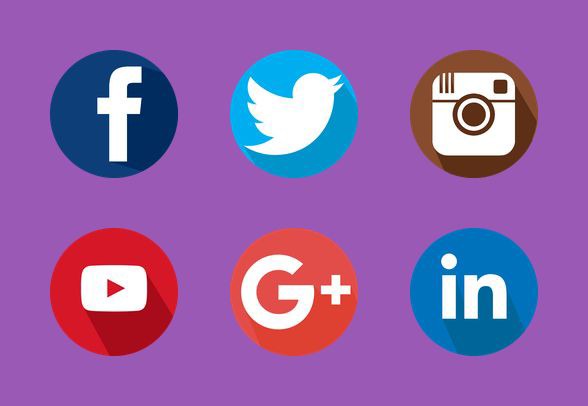 Kindly like,share and follow me for my future post.
YouTube is the second largest search engine after Google (bigger than Bing, Yahoo!, and Ask combined) with 3 billion searches a month.
The first month after its creation, YouTube had 3 million visitors. The number of visitors tripled by the third month (February 2006), and then tripled again by July to 30 million visitors. By the end of the site's first year, the number of visitors reached over 38 million.
In October 2009, YouTube reached 1 billion daily video views, or 11,574 video views per second. In May 2010, YouTube exceeded 2 billion video views a day, or 23,148 per second. In 2012, it reached 4 billion daily video views, or 46,296 per second.
YouTube cofounder Chad Meredith Hurley was born in Birdsboro, Pennsylvania, in 1977. His father was a financial consultant and his mother was a teacher.
The program that detects duplicate content on YouTube to prevent copyright infringement (Automated Content ID) scans over 100 years' worth of video - each day.
The very first video uploaded to YouTube at 8:27pm on Saturday April 23rd, 2005, by Jawed Karim, co-founder of the fledgling site.
The first-ever Google company snack was Swedish Fish in 1999.
When Facebook changed its privacy setting in December 2009, Zuckerberg's previously private photos—in which he was seen shirtless, holding a teddy bear, and looking "plastered"—became public.
Followers aren't the only ones talking. 96 percent of social media users that talk about a brand online, don't even follow the brand's profile.
We spend a lifetime average of 5 years and 3 months on social media.
Tim Sparapani, director of public policy at Facebook, stated that hundreds of millions of people had never stopped and thought about the consequences of sharing information online.
Google offers full-on gourmet meals three times a day for its employees. Free food is so tempting that Googlers risk the "Google 15" weight gain, which is similar to the "Freshman 15".
In June 2000, Google became the world's largest search engine.
In September 2009, Zuckerberg announced for the first time that Facebook was cash flow positive, meaning Facebook made more money that it spent.
As of 2010, it would take 1,700 years to watch every YouTube video.
In 2005, East Asia's richest man, Li Hu Shing, invested $120 million dollars in Facebook.
80 percent of Instagram users follow at least one business profile, and 200 million of those users are consistently checking in to see what their favorite brands are up to.
The U.S. government has pressured Google to provide extensive Google usage records to further investigations into online pornography
Creators Page and Brin once considered calling Google the "What Box." However, Brin recalled that it sounded like "wet box," which sounded "like some kind of porn.'
There are more than 800,000 developers building applications for Facebook.
Every minute, more than 300 hours of video are uploaded to YouTube by Statistics of 2017.
Researchers have expressed concern that many Internet users assume the Google search engine represents reality, and that if some information is not on Google, it is either not important or it does not exist.
While initially created for college students, Facebook users over the age 26 now represent 60% of the total U.S. Facebook population.
While tools such as Audio ID and Video ID (programs that help identify copyrighted material) and agreements with industry giants such as SONY have helped address YouTube's longstanding issues with copyright infringement, content appropriateness continues to be YouTube's main criticism.
As of April 20, 2008, the YouTube member with the most channel subscribers was Smosh. Smosh is a rock band built around two young sisters from Seattle, Washington, who go only by their first names: Chloe and Ashley.
In 2006, the U.S. Congress and President launched YouTube channels.
Christina Elwell, a former Google sales executive, sued Google for job discrimination when she was pregnant with quadruplets. The court granted Google's request to move the case to arbitration rather than to a public trial..
According to Google, Western democracies have sought to censor political content on YouTube, including government agencies in Canada, Spain, and the United States
The ACLU and the Electronic Frontier Foundation contend that Facebook's new "recommended" privacy settings serve Facebook more than they serve the user
In 2010, Google admitted that for the previous three years, it mistakenly collected information people sent over unencrypted wi-fi networks
The head of the Catholic Church in England and Wales warned that Facebook and MySpace can lead children to commit suicide because such sites encourage teens to build transient relationships and dehumanize community life
Some Web researchers note that Google helps prop up Wikipedia as an information source since more than 50% of the traffic to Wikipedia is generated from Google searches
In Florida, the Judicial Ethics Advisory Committee ruled that Florida judges and lawyers should no longer "friend" each other on Facebook
There are three ways to remove a copyright strike and restore YouTube account to good standing: 1) wait six months for the strike to expire (the strike will expire if the user completes the "Copyright School" and doesn't receive anymore strikes), 2) ask the person who reported the video to retract their complaint of copyright infringement, and 3) submit a counter-notification, which asserts that there was no copyright infringement, such as in a fair use case
Privacy International in 2007 ranked Google as not only "Hostile to Privacy" but as also having the worst privacy policies among popular net firms. It criticized Google for the mass amounts of data it gathers about users and their activities.
In October 2011, Google Earth reached its 1 billion download mark.
In 2007, Google and NORAD partnered to follow Santa Claus on Christmas Eve and used Google Earth to track Santa in 3D.
Google has extraordinary on-campus daycare centers for employees' children, which are based on a philosophy called Reggio Emilia, a self-directed learning program. However, in 2008, the company realized it was subsidizing each child to the price tag of $37,000 a year. As a comparison, to get a PhD in computer science at Stanford it costs $34,000 a year.
Facebook includes eating disorder groups such as "Get Thin or Die Trying," and "Quod me nutrit me destruit" ("What nourishes me destroys me"). While such eating disorder sites were typically anonymous on the Web, their growing presence on Facebook makes them more public and accessible to more people.
Google has been criticized for manipulating its search results, using others' intellectual property, the amount of energy its computers consume, as well as monopoly, antitrust, and restraint of trade issues. The company has also been criticized for sexism and ageism.
An early version of Google at Stanford could analyze 30-50 pages a second. Currently, it's millions of pages a second.
Facebook's fastest growing segment in the United States is women 55 years and older.
Beacon, part of Facebook's controversial advertisement system that broadcasted information about a user's shopping activity on other sites, was the target of a class action lawsuit in 2009. The resulting settlement required Facebook to pay $9.5 million into a settlement fund.
In May 2011, over 1 billion unique visitors visited the Google website, up 8.4% from a year earlier. Microsoft came in second with 905 million visitors. Facebook and Yahoo held the third and fourth positions with 714 million and 689 million visitors, respectively.
The New Oxford Dictionary announced that the 2009 Word of the Year was "unfriend," as in "to remove someone as a friend on a social networking site" such as Facebook. However, there is some debate whether the word should be "defriend" rather than "unfriend.'
Girls can be prone to anxiety and depression by talking too much to their friends on Facebook. Called "co-rumination," frequently discussing the same problem can lead to an unhealthy obsession.
YouTube has become such a cultural phenomenon that a college course was devoted to it. In 2007, Pitzer College in California offered a course called "Learning from YouTube." The teacher wanted students to think about YouTube's place in society
In 1998, the Google homepage used a Yahoo-similar exclamation mark in its logo.
Stanford, which holds the patent to the PageRank algorithm Larry Page created, received 1.8 million shares of Google stock in exchange for long-term rights to the patent. Stanford's profit was $336 million, most likely the most money any university has ever received from a single invention
In 2006, when Google bought YouTube, YouTube was losing money at a rate of $500,000 a month despite its immense popularity. Google, however, saw its immense advertising potential.
Since April 1, 2008, YouTube has annually featured an April Fool's prank on its site.
The first person to invest in Facebook was the cofounder of PayPal, Peter Thiel, who invested $500,000 in June 2004
In May 2008, L.A. police arrested Cyrus Yazdini for vandalism. He had published many of his graffiti adventures on YouTube with a rap soundtrack. His YouTube publications helped police find and arrest him
Google's first-ever Twitter post was in February 2004. It was binary for "I'm feeling lucky.'
On July 1, 2009, shortly after Michael Jackson passed away, his page became the most popular page on Facebook. Previously, the most popular person on Facebook was U.S. President Obama with just over 6 million fans.
In 2013, You Tube had more than 72 hours of video uploaded per minute - or over a decade of content every day.
The search technology Google uses is called "PageRank," which is named after Google co-founder, Larry Page. PageRank analyzes and assigns an importance value to each page on the Web and ranks it. By downloading and analyzing the importance of Web links, PageRank revolutionized not only search engines specifically but also the entire Internet
After graduating from college, YouTube cofounder Chad Hurley was hired at Confinity, the company that created PayPal. He designed a PayPal logo as part of his job interview, which became PayPal's official logo. He was the company's first designer and its 10th employee. During his early days at Confinity, Chad slept on a friend's floor.
Both of YouTube cofounder Jawed Karim's parents were scientists. His father, Naimul, was a Bangladeshi chemist. Christine, his mother, was a German professor of biochemistry at the University of Minnesota.
The very first video-sharing Website was ShareYourWorld.com, which was started in1997. However, because technology at the time was not good enough for sending and watching videos over the Internet, it soon went out of business
Time Magazine said that some of the comments on "YouTube make you weep for the future of humanity just for the spelling alone, never mind the obscenity and the naked hatred.'
During the 2011-2012 Egyptian crisis, Google launched a special service that allows people without Internet to send Twitter messages by dialing a phone number and leaving a voicemail. The voicemail is automatically translated into messages on Twitter
While at St. Paul Central High School, YouTube cofounder Jawed Karim created an email system for his school.
The most user-generated YouTube video is "Charlie Bit My Finger," which was uploaded May 22, 2007. It has over 500 million views.
In the last year, the number of advertisers using display ads on YouTube increased by 1,000%
Google's Code of Conduct makes it clear that it is a dog-friendly company; however, Google states that because it is a "dog company . . . as a rule we feel cats visiting our offices would be fairly stressed out.'
Steven Shih Chen is one of YouTube's three founders. Born in Taipei, Taiwan, in 1978, he moved to the U.S. when he was 8 years old. His father owned a successful trading company in Taipei and moved to the U.S. to expand his business.
Larry Page and Sergey Brin considered calling Google "Googolplex," which is 10 to the power of googol. They later adopted the name Googleplex for their corporate campus in Mountain View, California.
Reluctant to leave school to devote time to their new search engine, Page and Brin attempted to sell google.com for $1 million to AltaVista. Fortunately for them, Alta Vista passed . . . as did Yahoo!, Excite, and other search engines
YouTube was founded by Chad Hurley, Steven Chen, and Jawed Karim, former employees of PayPal, an online commerce website. They registered the domain name in February 2005. It was officially launched in December of that year
In the United States, 54.7% of people ages 13 to 17 have a Facebook account
People watch 1 billion views a day on YouTube Mobile.
Facebook users spend the most minutes on the Internet with over 250 billion minutes in May 2011. Microsoft and Google came in second and third with 204 billion and 200 billion minutes, respectively
Eleven percent of Facebook's 100 million U.S. users are African-American, 9% are Latino, and 6% are Asian, which is a fairly accurate reflection of the U.S. general population
Google uses approximately 20 petabytes of user-generated data every day. (Petabytes are estimated at 10 to the 15th power. So 1 petabyte is approximately 1,000,000,000,000,000 bytes.) It uses massive amounts of computation to index the Web, process search results, serve up ads, and more.
A 14-minute trailer for an obscure film mocking a Muslim prophet sparked anti-U.S. protests in Egypt and Libya in Sept 2012. While YouTube did not remove the clip, it blocked access to it in Egypt and Libya. This highlights the difficulties of balancing free speech with legal and ethical concerns in an age when social media can impact world events.
YouTube cofounder Jawed Karim was born in May 1979 in Merseburg, East Germany, and later moved to West Germany. The Karims moved to the U.S. in 1992 to Maplewood, a suburb of St. Paul, MN
The domain name YouTube.com was registered in 2005. However, a company named Universal Tube and Rollform Equipment in Ohio with a similar domain name (Utube.com) was so overwhelmed with traffic from people trying the spell YouTube, that it sued YouTube for damaging its business. The claims were later dismissed. Utube.com is now UtubeOnline.com
An early version of YouTube was called Tune In Hook Up, which came from the popular site Hot or Not. The YouTube founders later decided that their site did not have to focus on a single type of video such as dating or selling an item but, rather, the site would feature all kinds of videos.
Thank you for reading.
Content created and supplied by: Yondaclinznews.gh (via Opera News )
Opera News is a free to use platform and the views and opinions expressed herein are solely those of the author and do not represent, reflect or express the views of Opera News. Any/all written content and images displayed are provided by the blogger/author, appear herein as submitted by the blogger/author and are unedited by Opera News. Opera News does not consent to nor does it condone the posting of any content that violates the rights (including the copyrights) of any third party, nor content that may malign, inter alia, any religion, ethnic group, organization, gender, company, or individual. Opera News furthermore does not condone the use of our platform for the purposes encouraging/endorsing hate speech, violation of human rights and/or utterances of a defamatory nature. If the content contained herein violates any of your rights, including those of copyright, and/or violates any the above mentioned factors, you are requested to immediately notify us using via the following email address operanews-external(at)opera.com and/or report the article using the available reporting functionality built into our Platform See More